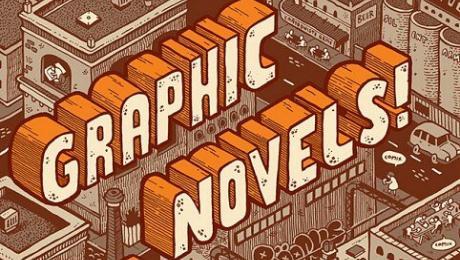 Graphic novels (another name for comic books) have become increasingly popular with children, teen readers, and adults. The boom in the last 10 years in this category is due to the popularity of Japanese comics with young readers.
The result is that critics recognize the artistic value of graphic novels with awards, and educators are using them as teaching material. For writers interested in trying this medium, no longer considered poor literature, libraries are a good resource. In fact, librarians have noticed they are among their most circulated genre categories.
Reasons for Graphic Novels' Popularity
Children and teen readers love graphic novels because of their easy-to-read mix of text and visual content. Graphic novels are preferable for readers of limited attention spans. With the advent of the online age and smart phones, young readers' attention spans have shortened. Academic recognition has also widened exposure to graphic novels, as has e-book lending. Serial graphic novels make the digital format an efficient stocking medium; and tech-savvy teens respond better to digital content.
Adults with limited free time, or who are too exhausted when they have free time, are also gravitating to graphic novels and short stories. Adult readers have discovered that graphic novels possess more depth then the comic books of their youth. The illustrated stories that unfold in graphic novels have the complexity, depth, and variety of traditional novels. With less text they are easier to consume; they stimulate enjoyment by being entertaining, and they have emotional appeal, while providing the intellectual stimulation adults seek in novels.
Critically acclaimed books by Dave Gibbon (Watchmen, released in 1987), Art Spiegelman (Maus, released in 1991), and Alan Moore's trend-setting works boosted these writers' circulation. In this decade, traditional publishers have published other acclaimed books by authors including Alison Bechdel (Fun Home, released in 2006), Marjane Satropis (Persepolis, released in 2000), Raina Telgemier (Smile, released in 2010), and Chris Ware (Jimmy Corrigan, The Smartest Kid on Earth, released in 2000).
Why Graphic Novels with LGBT or Sexual Orientation Content Are Increasing
LGBT students are present in almost every high school. Researchers have reported that they constitute between approximately three to ten percent of the student body. School bullying and the high rate of suicide attempts by bullied LGBT pupils appears to be rising. Writers of graphic novels explore this content more because they have researched the preferences of their target audience, including educators, who are using these stories for teaching purposes.