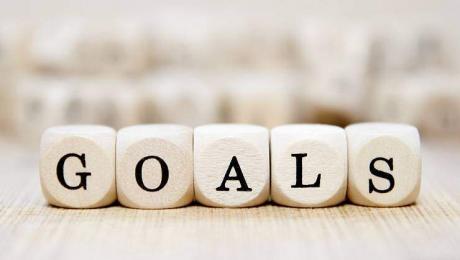 Whether you are an experienced writer or aspiring to compose the next Great American Novel, disorganization with your time and goals is your worst enemy. Setting goals for your writing takes little time, but it can save you hours of frustration, missed deadlines, even the dreaded "writer's block." When you are ready to get serious about your writing, whether for personal or business purposes, the following tips will help you put your work into perspective and meet your goals.
The first thing you should do is empty your bucket. All writers have a bucket list, no matter how minor. Maybe you want to get the novel on paper that has been rolling around in your head. Maybe you want to submit and publish a certain number of poems this year or get picked up by a certain publication. Maybe you want to set up a blog that you can maintain and gain a large following. Whatever your goals, write them all down in one place so you can begin getting them organized.
Take Small Bites
Once your major goals are listed, start looking at their specifics. This is where you will break down each goal into bite-sized pieces so they do not seem so daunting to tackle. Two things to keep in mind are to make them measurable and attainable. Outline the steps you need to take to reach each degree of success. For example, before you start your blog, you need to secure web hosting, decide how much you can or are willing to pay for it, and pick a theme and layout.
To bring your goals to fruition, they need to keep moving. Set time limits for each task, and stick to them. Your eternal "To-Do List" will transform into something you will hold yourself accountable for. Be realistic in allotting the time you need for each step toward your goal. Also, be forgiving. Sometimes things come up and you cannot meet a deadline you set. Simply re-work your schedule, and keep moving forward.
It is up to you if you want to keep your writing goals with your personal schedule or in their own notebook or calendar. You may try different ways and see which aligns best with the way you work. It will make you feel quite accomplished as you are able to check things off, regardless of how you organize. Once you plot your strategies, following them and sticking with them will become an easier habit over time. Before you know it, your once-messy bucket list will become a portfolio of your achievements.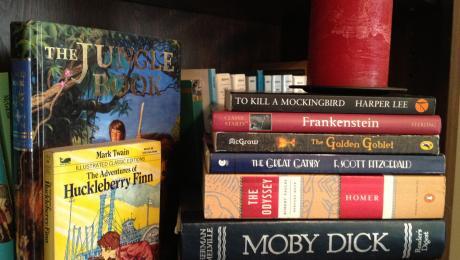 Children are not too young to appreciate insightful wisdom about the world, especially when it is packaged in an entertaining and engrossing book! Some of the most beloved children's books have taught their readers life lessons through their engaging stories.
Lessons about friendship, adversity, individuality, differences, love, loss, and the importance of being optimistic and not giving up, are among the many life lessons illuminated by classic children's literature. These classic books are never out of date.
Learning about Freedom and Rules
Madeleine L'Engle's book, "A Wrinkle in Time," is a fantasy adventure that teaches young readers about the importance of love. Meg Murry, the young heroine, must be brave to find her lost father. The insightful messages about freedom and rules in the book, first published in 1962, have not faded over time.
Respect the Environment
The message of "The Lorax" by Dr. Seuss is about respecting nature and the dangers of deforestation. The tale about Once-ler and the way he altered the landscape by removing trees is a cautionary tale about preserving the environment. Through this story, young readers are taught the importance of appreciating nature's beauty.
Use Wit to Defeat Obstacles
In the story of "Matilda" by Roald Dahl., the child prodigy Matilda uses her wits to outsmart her foes and adversity. This book also encourages readers to appreciate books and reveals how they provided an escape mechanism for its protagonist.
Everyone Has Bad Days
First published in 1972, "Alexander and the Terrible, Horrible, No Good, Very Bad Day" by Judith Viorst was made into a movie released in 2014. The book is about one of those days when nothing goes right!
Love and Loss Are Part of Life
E.B. White's "Charlotte's Web" teaches children about love and loss through a story set on a farm about friendship between Charlotte the spider and Wilbur the pig and their animal friends. The importance of loyalty and friendship among different animals is a moving tale that every reader will remember.
Be Honest with Yourself
"Harriet the Spy" by Louise Fitzhugh is about the life and adventures of a precocious and intelligent 11-year-old who dresses like a boy and does not fit in with the clique. Her neighborhood adventures, interactions with classmates, and home life provide a vivid showcase that also lets readers know it is okay to be yourself, even when you do not conform, or feel like an outsider. 
The Value of Optimism
Watty Piper's "The Little Engine That Could" instructs readers about the value of optimism and determination.
Dr. Seuss, Roald Dahl, E.B White, and other authors of classic children's literature have left behind stories that will resonate with children even today. The writers of these books understood the important role books play in development and used their creativity to enlighten children.