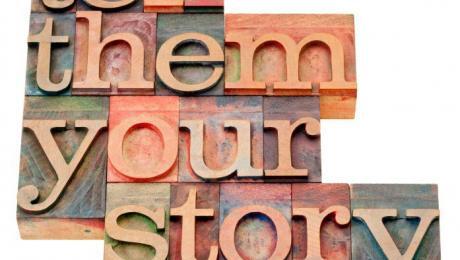 No matter what purpose your writing serves, whether fiction or prose, speech writing or business writing, the words you serve to your audience need to make a powerful impression if they are to be remembered. There are four key aspects to storytelling that should be included to motivate your audience and inspire them to pay attention. Learning to incorporate all these elements will make your writing stand out and easier to remember.
The Conflict
If you dissect any story, you will find that it is driven by a degree of conflict. Conflict refers to any challenge that needs to be overcome in order to reach a goal. A fictional example would be a character forced to decide between two things he or she wants. A business conflict may involve a competitor trying to undermine your company by underpricing their product or someone leaking proprietary information. Presenting challenges clearly sets the basis for your story.
The Transformation
When your conflict must be faced head-on to achieve a goal, be it love, wealth, or whatever else applies, this brings on the transformation. Your main character would choose love over money and find true happiness. Your company would hire an investigator to discover who leaked your company's client list to a competitor. Transformation has many faces, including physical, emotional, and financial. It is the moment of change that gets your story where you want it to be.
Make it Authentic
To stand out and keep your audience's attention, your writing needs to be authentic. Authenticity means you do not want your work to sound like someone else's. Worse, you do not want it to sound generic. Even fantasy can be authentic. The idea is to create something that your audience can relate to, even if metaphorically. Once your story incorporates this aspect, you will connect with your audience and they will find relevance in your words. It should speak to their needs and emotions.
Add Some Magic
Magic can be achieved in a number of ways, and it does not have to be fantastical or unrealistic. Think of your main character as having some sort of flaw or quirk which acts as the impetus for attracting their true love. For your business, imagine that investigator your firm hires has an uncanny way of finding information no one else could through secret sources or simply intuition. He will be the wizard who magically saves the company.
All these elements weave together to create memorable stories, both real and fictitious. Conflict makes readers or listeners crave knowing what happens next. Transformation makes them say, "Yes, that's how it should go!" Authenticity provides real-enough situations that people can relate to and apply in their active listening. Finally, magic brings it all together in an ending they may have never seen coming. Together, these key storytelling aspects will make even the most mundane stories memorable.