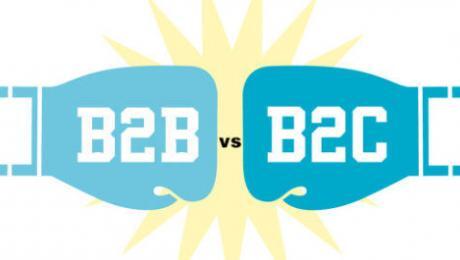 Knowing your target audience is a vital element of successful copywriting. This affects the information contained in the messaging, its tone and voice, and the type of marketing materials used to target the different types of potential customers. Selling to business-to-business (B2B) and business-to-consumer (B2C) target markets takes their differences into account.
Differences between the B2B and B2C Target Audiences
Potential B2B customers expect some industry terminology and understanding of the specific industry being targeted. They feel comfortable with material that reveals familiarity with their language and industry.
Being technical will not lose potential customers; technical information helps distinguish the product or service being offered from comparable products in the market. It also helps the purchasing customer persuade superiors about the value of the product or service being offered. Copywriters should check to see how comparable products and services are being marketed.
The B2C audience includes a diverse range of potential customers, who are more or less knowledgeable about the product or services being marketed. The marketing material should accommodate the diversity of potential customers in this market. Typical language should be easy to understand by readers with an 8th or 9th grade reading level. The National Adult Literacy Surveys in 1992 and 2003 revealed that average adults read at 9th grade level. The 2013 data revealed little change from 2003.
The B2B and B2C Target Audience Viewpoints
B2B marketers and copywriters should take into account that potential buyers are on a budget. The marketing of products and services should present how beneficial (compared to competitive products/services) and cost effective they are.
Unlike B2C customers, B2B readers are not impulsive buyers. They want to have good reasoning to support their purchase decision because they may be answerable to superiors. A copywriter for a client serving the B2B market needs to provide copy that clients believe will reflect well on them with their employers. The marketing material should answer as many potential questions as possible to make it easier for purchasers to justify their choice.
Potential B2C marketing customers make their own decisions and are not answerable to others. However, they also want to get value and have budgetary limits. Marketers understand that customers can make emotional decisions. Even with a discretionary product or service, marketing material aims to persuade potential customers they need or would benefit from what is being offered.
However, despite the general differences, B2B and B2C marketing approaches do have something in common. In both contexts, it is individuals who make the decisions. Copywriters need to write copy that appeals to potential individual consumers in either the B2B or B2C markets.