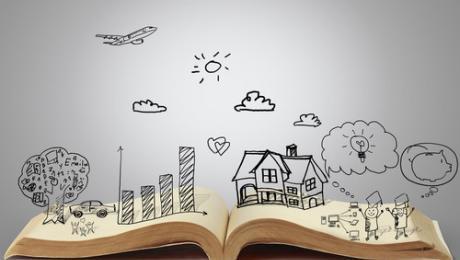 If you are an avid fiction writer, then you have probably run into the problem of writer's block once or twice. Lack of inspiration is the most potent enemy to a writer of any kind, but especially to one who relies on original tales and stories of fiction. Still, there are a number of ways you can get your creative juices flowing again, no matter how tapped out you feel.
Writers have a tendency to become stagnant in their work. They feel that the assignment at hand must be done as soon as possible, as many face impending deadlines for their work, but the fact remains that sitting behind your desk in your office is actually counter-productive to the creative process. To get the creative juices flowing, it is always a good place to start to get your actual, physical juices flowing: your blood. Try taking a short brake and going for a half an hour walk. We do some of our best thinking when we are walking, because we are getting more oxygen to our brains than by sitting behind a desk writing or typing.
Keep in mind that being sedentary is the enemy of creativity. Another thing you could do to combat mental and physical lethargy is to change your setting. Your desk and office may be the most congenial place for you to write logistically, but it may be stifling your imagination and creative capacities. If at all possible, set up shop in your backyard, on your deck, or at a nearby park. Try writing outdoors or simply change your work scenery to gain a different perspective.
This next pointer may be the most powerful yet: tap into your dreams. Even if, in your waking life, you are finding it hard to think creatively or come up with something new, chances are your subconscious mind is not having the same problem. It can be difficult, with your schedule, to record your dreams when you wake up in the morning, but give it a try. You can start by keeping a small notebook and a pen near your bed, perhaps on your nightstand every night. Wake up 15 minutes early every morning to give yourself time to simply lie in bed and think about your dreams. Close your eyes and try to recall every detail as best you can, no matter how seemingly inconsequential. Write everything down in the notebook—everything! This is the time where you should be a free-form recounting your dreams, and you can sift through the details and what is incomprehensible later.
You may get an idea for a new story form your dreams or maybe some valuable insight into a story you are already writing, as our dreams are often cryptic messages to us about things that are going on in our waking lives.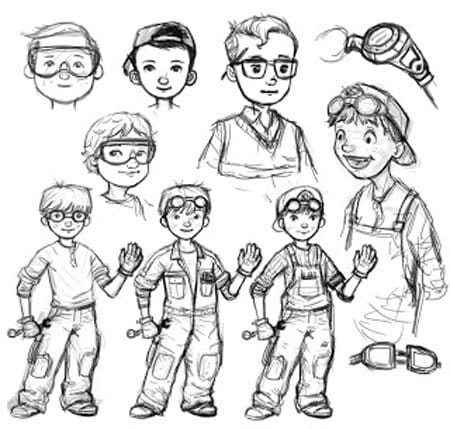 The characters in a story should be generally consistent, but to make them interesting, they must also be able to surprise readers. When developing the characters in your fiction story, apply the following tips to make them more memorable.
Drives and Desires
Characters that are driven toward satisfying some desire or achieving a particular goal tend to be intriguing to readers. There are bound to be obstacles and conflict on the journey to fulfillment, and readers enjoy having a front row seat from which to witness the turmoil likely to ensue. When a character is compelled by a driving need and will do anything to meet that need, despite challenges along the way, readers also feel compelled to tag along for the ride.
Be Vulnerable
While a character with huge ambition and an uncanny ability to easily overstep any obstacle might be impressive, he or she is not nearly as interesting as one with vulnerabilities. When a character's vulnerable side is exposed, readers perk up. Some will identify with that weakness; perhaps even empathize with that character. Readers will likely want to know how much of an impact that vulnerability will have on the character throughout the story. They'll also want to see if your character overcomes the challenges associated with it.
Keep Secrets
To make things interesting, let your main characters keep a few secrets. Having a big secret often means that a primary character stands to lose something big should that secret ever get out. The secret could be something from the past. Maybe it turns out that your main character, new in town and still trying to be accepted, served time for a felony years ago and will do anything to keep others from finding out. Perhaps you have a character hiding an addiction. Whatever the secret, it should provide your character with a motive for behaving a particular way. 
Introduce Contradictions
Just as secrets can be interesting, so can contradictions. One-dimensional characters will leave readers bored, but introduce a contradiction in their personality and things get interesting. Suppose you have a cranky character. Try showing his compassionate side in an unexpected moment. Perhaps you've created an intense introvert who keeps to herself, but is later discovered to be a stripper. See? Contradictions make things memorable.
When your characters are memorable, readers will become invested in finding out what happens to them. When that happens, readers will feel compelled to follow your characters to the end of the story.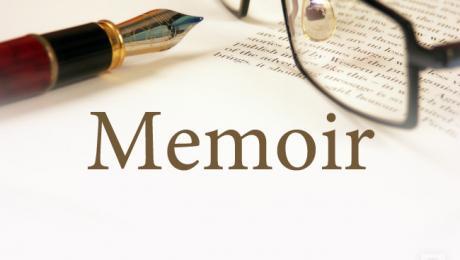 We all have stories to tell, from an awkward first kiss to overcoming a devastating illness. Memoirs are an excellent means of sharing the intriguing bits and pieces of our lives that have shaped who we are today. If you are ready to begin your own memoir, here are some tips to get you writing in the right direction.
Be Specific
A memoir is not an autobiography, which means that it should not cover your entire life. The objective of a memoir is to highlight a specific time period in your life or a specific event you experienced. Your memoir represents a single morsel or slice of your life.
Be Honest
Be truthful about the events you are describing. It might be tempting to write yourself in a more flattering light, but the memoir is not a work of fiction. Stick to the facts. It is perfectly okay to tell your story in an interesting way. Just be sure to avoid rewriting history. Telling tall tales is for fiction and readers will be skeptical anyway if you always have the right comeback at the right time.
Draw on Fiction
While it is important to be truthful in memoir writing, you still want the story to be interesting to readers. Try applying elements of fiction writing to your story without actually fictionalizing it. This can help you achieve a memoir that is both readable and memorable.
One place to start is with the people in your memoir, including yourself. Write about the individuals in your story as if they were characters in a novel. What are their struggles? Do they have any distinct characteristics? Draw on those aspects of the people in your story to help readers get to know them.
It Isn't About You
It might be your memoir, but it should not necessarily be about you. Readers want to know what's in it for them. What lessons can they learn from your story? What can they take away from it? Even though you are sharing an event or situation from your life, you do not want to sound like you're just talking about yourself. Readers will quickly lose interest. Writer and instructor Marion Roach Smith says it best. "The best memoir is about something, and that something is not me." Illustrate a universal theme, such as spirituality, through your memoir.
When composing your own memoir, remember to focus on a specific event or time period, stick to what really happened, utilize elements of fiction for interest, and emphasize a theme or lesson rather than yourself. Employing these tips in your memoir will make it one people want to read.