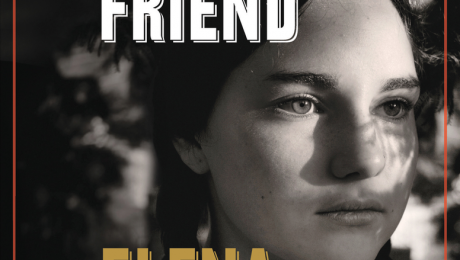 In 2016, Claudio Gatti, an Italian journalist, conducted an investigation and proclaimed the identity of the author who chose to write under the pseudonym Elena Ferrante. Gatti unmasked his quarry in his blog article aptly titled, "Elena Ferrante: An Answer?" published in The New York Review of Books.
Gatti's evidence appeared to be believable enough for some to accept that the identified person was the real author behind the persona of Elena Ferrante. There followed consternation and controversy about whether a writer who preferred to maintain her anonymity should be "unmasked" against her will. Gatti's claim was not acknowledged by the identified person.
An Exciting Writer Who Prefers to Remain Private
The writer who has chosen the pen name "Elena Ferrante" as her persona became famous outside Italy with the release of her works in other languages. Her novels about friendship and the life of two women growing up in Naples are especially beloved already. However, despite the fact that the translation of her novels, "Troubling Love," "The Days of Abandonment," "The Lost Daughter," and the Neapolitan Novels has catapulted her into the big leagues, the writer has stubbornly preferred her anonymity.
She remains an enigma because despite her fame, she refuses to own the work that has won her adulation. Some have even wondered whether the anonymity is because "she" is actually a "he." One thing appears clear: the author is without an ego.
JK Rowling's Crime Novel Written under a Pseudonym
In contrast, JK Rowling wrote a crime novel under a pseudonym that became a roaring best seller after she was identified as the author. Yet Elena Ferrante's work soared in popularity without her identity being known.
However, since her novels seem intensely personal; maybe it is just as well that the author remains in the shadows. Who knows what personal dramas would ensue if she came forward to own her work? But one can wonder how in an age when it is so hard to get published the writer "Elena Ferrante" was able to. Was she already known to the publisher, as Gatti appears to indicate?
Several well-known authors have written anonymously. For instance, Louisa May Alcott, Jane Austen, the Bronte sisters, Charles Dickens, and Leo Tolstoy began their careers publishing anonymously. It is likely that like them, the author writing as Elena Ferrante will also unmask herself when she is ready. As her secret has not gotten in the way of readers enjoying her work, why does it matter whether the public knows who the author is?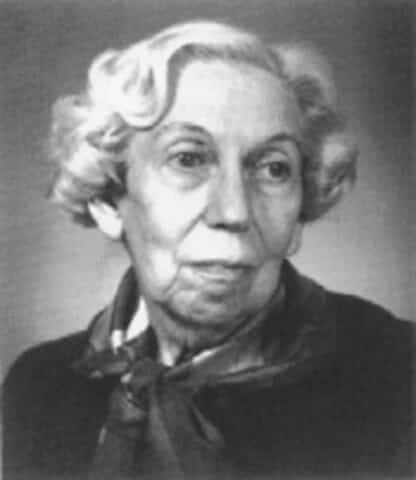 Eudora Welty inherited her love of literature from her mother and her love of photography from her father, who helped establish the first camera store in her home town of Jackson, Mississippi. Her mother, as related in the author's memoir, even endangered her life during a house fire to save a collection of novels by Dickens.
Photographer and Writer of the Southern Experience
Before she became a published author, Welty held a one-woman show of her photographs that revealed her empathy for the kind of people that would become the subjects of her written works. During a period when African-Americans were not recognized, many of the subjects of her photography were African-Americans going about their daily lives.
Hired as a publicity agent in the 1930s for the Work Progress Administration, Welty traveled through rural Mississippi. She photographed and wrote press releases about the countryside and the condition of the people during the Depression. The creative writer saw up-close the small-town southern life that she wrote about in her stories.
The Writer Emerges in 1936
With the debut of the short story, "The Death of the Traveling Salesman," in 1936, Welty displayed her original style of writing. A gardener and photographer, Welty captured transitory moments artfully in her writing. She wrote about a familiar world in the familiar surroundings of her family home, to which she returned after her father's untimely death from cancer.
By 1941, Welty's first collection of stories, "A Curtain of Green," was published, and by 1955 she had composed most of the works upon which her reputation as one of America's great writers rests. Writers today can learn from her observant details and sensitivity; the art of writing came naturally to Welty because of her passion for photography and her love of English language and literature.
In her prose, words describe scenes with the precision of a photographer's eye for clarity and detail. Her gift for "verbal portraiture" as described by Danny Heitman in his article, "The Quiet Greatness of Eudora Welty," is clearly evident to readers of any of her works.
Some critics have seen her only as a regionalist, depicting southern life of a certain period. Despite past criticism of how Welty handled racism, Harriet Pollock reveals the sensitivity with which Welty approached race and racism in her "Eudora Welty, Whiteness, and Race," published by University of Georgia Press.
A great writer is a great teacher of how to write memorably for all who follow, and Eudora Welty is no exception. Her passion for photography informed the beauty and richness of her prose. She is a joy to read in any era.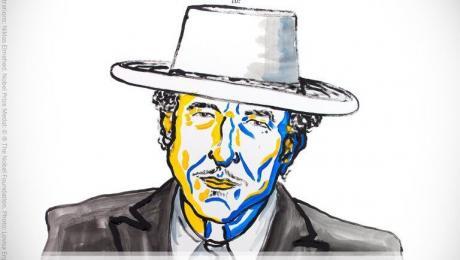 Surprise was the most common reaction when the 1913 and 2016 Nobel Prizes were awarded for literature. In 1913, a virtual unknown outside India, and in 2016, a world-famous celebrated songwriter, elicited the same reaction. Why?
Rabindranath Tagore was recognized for his first work translated in English: a songbook aptly titled "Geetanjali." Then in 2016, Bob Dylan was himself surprised when he was awarded the Nobel Prize for Literature.
Coincidentally, the Nobel Committee's selection — which was both praised and criticized — for the literature laureate in 2016 came just over a century after Tagore became the first laureate recognized for verse meant to accompany music. Tagore was the first non-western Nobel laureate; he did not expect to win even though he was already a recognized and beloved poet in his native land.
Anthems for Movements and Nations
What both Tagore and Dylan have in common is how they have moved people in their eras and afterwards. Dylan's lyrics have been the figurative anthems for the civil rights and anti-war movements in the United States; Tagore's poetry provided the lyrics for three national anthems.
Because the Nobel was established by an armament manufacturer, writer Will Self, while agreeing about the literary value of Dylan's work, suggested that he should follow Jean Paul Sartre's example and reject his award.
Both Laureates Were Surprised for Different Reasons
Dylan did not know that he was being considered for the prize, but Tagore had been informed by a friend that Thomas Sturge Moore had recommended him to the Nobel Committee. Even though "Geetanjali" was a book of lyrics, Moore felt its poetry merited consideration of Tagore as a literary genius worthy of recognition.
Tagore was already known at home for being a literary great. Dylan is also being presented in literature classes taught by his fans as a literary talent. Dylan's biographers, Dr. David Gaines and Howard Sounes, agree that he was a worthy choice.
Tagore, a poet, consciously wrote lyrics. But in Dylan's case, he was not consciously writing poetry, even though in his lyrics he has evoked literary masters.
Unlike Tagore, Bob Dylan was not recognized for a particular work but for a body of work. In a career spanning more than 50 years, Dylan has crafted more than 700 songs. Tagore, who lived to a ripe old age, composed more than 2000 songs. So, Dylan has a ways to go before his productivity exceeds that of the lyricist who preceded him into the annals of Nobel laureates.