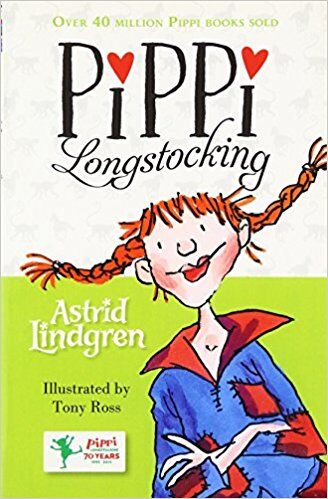 If you have never heard of Astrid Lindgren, you should correct that gap, especially if you aspire to be a children's book author. To get started you may want to see "Becoming Astrid," the recently made movie about the beloved children's book author. If you visit Stockholm, include a trip to Junibacken, the children's museum, which has a storybook train that takes visitors through some of her stories.
Lindgren's Widespread Popularity
Astrid Lindgren's books have been embraced by readers in more than 100 countries and have sold more than 144 million copies. Her books have been translated into 85 languages. She is best known for her Pippi Longstocking and Karlsson-on-the-Roof book series.
Pippi Longstocking, the Brothers Lionheart, Emil of Lönneberga, and Ronia the Robber's Daughter are among Lindgren's characters whose first rapt audience were her children and their friends. Her daughter imaginatively created "Pippi Longstocking" as a name and then asked her mother to tell her a story about this character.
The first book about Pippi was published in 1945. Pippi was a groundbreaking character because she was strong, smart, and more intelligent than adults.
An Unconventional Outlook Created Enduring Classics
As a 17-year-old in 1920, Lindgren applied for a trainee journalist position, an unusual career for a female at the time, confirming her reputation in her small town for being unconventional. She did not become an author until she was in her forties.
In the letter accompanying her original manuscript to the publisher, Astrid Lindgren described her first character, Pippi Longstocking, as "a small übermensch in the form of a child, living in a perfectly normal environment." A Der Spiegel article about the author,
"Wartime Diaries Reveal the True Astrid Lindgren," revealed this description.
Her personality, education, reading, children, and World War II all influenced Astrid Lindgren's books for children. She was a prodigious reader. The Der Spiegel article mentions that Lindgren had said that "Hunger," a novel by Knut Hamsun, was a source of her inspiration. Bertrand Russell, A.S. Neill, and Alfred Adler appear to have influenced her as well.
In her letter to the publisher she pointedly wrote:
"Bertrand Russell wrote that childhood is dominated by the desire to become an adult, or rather the will to power. According to Russell, a normal child dwells on fantasies that relate to the will to power. I don't know if Bertrand Russell is right. Judging by the practically pathological popularity Pippi Longstocking has enjoyed over the course of two years among my own children and their friends of the same age, I am inclined to believe him."
Before she started writing stories, she read many to her young children. Astrid Lindgren's life and books reveal that becoming a children's literature author can be inspired by many influences.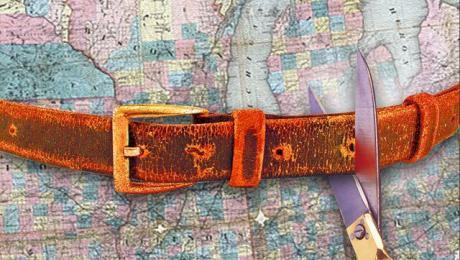 The term "rust belt" evokes an image of decay, but Belt Magazine and Belt Publishing want to show that there is much more to the region than the negative, oversimplified term used for the areas that have lost their former manufacturing strength or presence. The so-called Rust Belt includes successful areas like the Minneapolis-St. Paul region, as well as struggling cities in Ohio and in the Northeast.
Belt Magazine is an affiliate of Belt Publishing, which was founded in 2013 to provide a publication venue for writing about the Rust Belt and the Midwest for a regional and national audience. Both publications value quality and complex writing.
Belt Magazine aims to resuscitate long-form magazine journalism with essays and commentary articles by writers, poets, journalists and other professionals. Belt Publishing's anthologies allow writers the opportunity to write about specific places that offer readers an opportunity to find stories, poetry, and perspectives that resonate with them.
As Belt Publishing states on its website about itself and its sister publication: "We believe in quality over quantity and community over analytics." So far, most of the published material is about the Midwest.
About Belt Magazine and Belt Publishing
Anne Trubek, formerly Associate Professor of English at Oberlin College, is the founder of Belt Publishing and the weekly Belt Magazine, an online publication. Martha Bayne, the senior editor of Belt Publishing, is a Chicago-based freelance writer.
For more information about the book publisher and magazine read Chicago Tribune reporter Christopher Borrelli's article, "'Rust Belt," and City Lab's article by Alastair Boone, "Stories from the Rust Belt, for the Rust Belt."
No Shortage of Midwestern Talent
The Midwest boasts a wealth of talent, with some of the best Master of Fine Arts programs in the country at the University of Iowa, University of Michigan, and the University of Wisconsin These two publications welcome regional voices and provide the students and graduate of these programs with an opportunity to share their talent and specific Midwest experience with their readers.
Writers from the Rust Belt
Many of our well-known classic and current writers have Midwestern roots, and their prose used the Midwestern landscape as the background of their writings. Midwestern writers are as diverse as Sherwood Anderson, Charles Baxter, Saul Bellow, Willa Cather, Theodore Dreiser, Jack Driscoll, Stuart Dybek, Jaimy Gordon, Lisa Lenzo, Lorrie Moore, Joyce Carol Oates, Marilynne Robinson, George Saunders, and Richard Wright.
Writers from the Midwest should take advantage of Belt Magazine and Belt Publishing to showcase their craft and reveal their presence to a regional and national audience. Writers published by either or both outlets will reach beyond the niche of literary magazines, because these two publication sources have a more diverse audience than literary magazines.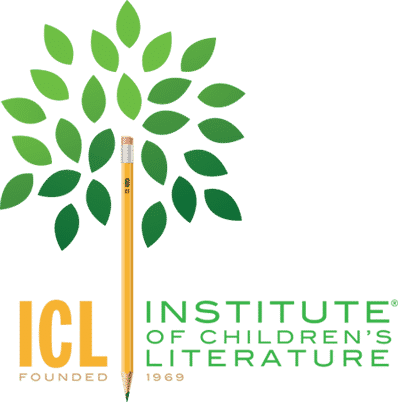 Children's literature has been a distinctive genre for more than two centuries. However, it has arguably never been as popular as it is today. For trade-specific knowledge needed to succeed in writing for this genre, you need a reputable source of guidance.
About The Institute of Children's Literature
The Institute of Children's Literature ("ICL") provides stellar education for writers who want to write for a young audience. ICL provides guidance that covers all the subgenres and angles of writing for children and young adults.
The ICL has helped writers become better at writing for young readers since January 1969. In addition, ICL provides expert guidance about optimizing marketing. An average of 300 ICL students per year have their writing published.
One-on-One Instruction
ICL offers rare one-on-one instruction and guidance by a writer or editor experienced in the craft of children's literature. Instructors develop their teaching plans based on students' skill levels.
ICL Course Offerings
The coursework is designed for anyone who is interested in writing for a young reader, including parents, working professionals, and individuals who require flexibility.
Current courses are Writing for Children and Teens; Breaking into Print; Shape, Write and Sell Your Novel; and advanced courses: Beyond The Basics: Creating And Selling Short Stories and Articles and Writing And Selling Children's Books;.
Learn from Experienced Professionals 
All ICL instructors are published writers or editors. They have written a combined total of more than 900 books as well as more than 20,000 articles and stories that have been published by newspapers, national magazines and online. ICL matches its students with instructors according to student interests and needs. Placement depends on whether the student intends to write fiction or nonfiction, books, short stories, articles, or a combination thereof.
ICL's Satisfied Students
On its website, ICL reveals that 89.7 percent of its graduate students were "very satisfied;" 98 percent would repeat the course; and 97.7 percent would recommend ICL to a friend.
Author Submissions for Feedback
The ICL is located in a beautiful Connecticut mansion. Writers can also submit writing for critiques through its website. People who cannot come to the physical location but would like feedback and marketing guidance can use the online resource.
A Weekly Informative Podcast
ICL's director hosts the Writing for Children podcast. The podcast discusses the craft of children's literature, including how to write a book, how to write for magazines, how to earn income, and how to get published. ICL experts answer listener questions. In addition, the show notes provide hard-to-access resources and useful links.
If you have stories you want to write for young readers and wish to excel in the genre, you will benefit from ICL's expert guidance. Visit ICL's website to learn more about the Institute and what it offers for writers in the Children's and Young Adult Literature genres.