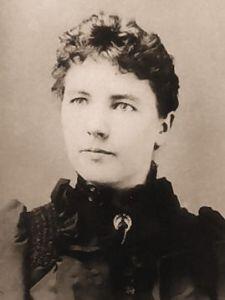 Some writers bloom early and receive recognition early, while others receive recognition later (even if they start early), or become writers later in life. If you have the urge to write, take heart from those who came before you and didn't give up, or became inspired late in life.
Sometimes Inspiration and Opportunity Are Delayed
Authors of all ages face challenges. Sometimes wanting to write and being able to write are two different things. Laura Ingalls Wilder started writing in her 40s as a columnist. When she was 64 years old her reputation-making book, "Little House in the Big Woods," was published. Raymond Chandler began writing after he lost his job when he was 44 years old.
James Michener, Anthony Burgess, Frank McCourt, Harriet Doerr, Mary Wesley, Helen DeWitt, and Donald Ray Pollack were not ready to publish until many years after they began writing. They had more time to write than Anna Sewell and Millard Kaufman, who passed away not long after completing their works.
Harry Bernstein wrote "The Invisible Wall" in his 90s and 40 more unpublished works before that. Like Elizabeth Jolly and Helen DeWitt, he was unable to get published despite prior efforts at writing. Unlike Helen DeWitt, who had numerous fragments, but like Elizabeth Jolly, he had completed works that never got published. This is not an unlikely fate for many writers. However, he was successful at an age when fewer authors have found success. And, after his first published success, he wrote two more novels!
Perseverance Is Rewarded for Writers Who Improve Their Craft
For years, Kent Haruf toiled at improving his writing before becoming a published novelist. Philip Schultz, who started writing when he was 17, remains a rejected novelist; however, he is a successful poet. In "Poet vs. Novelist," a New York Times article, he explained that he wrote poems to release his sorrow at not being an accepted novelist despite writing novels for more than 20 years.
His first poem was accepted when he was 28. He was awarded the Pulitzer Prize for "The Wherewithal," a long poem in which he used techniques he had learned while writing his rejected novels. In fact, this story in verse is also his first published novel.
Philip Schultz was rewarded as a poet, rather than a novelist. Succeeding as a poet is an accomplishment to be proud of. Literature comes in many forms, and as Rabindranath Tagore and Bob Dylan's Nobel Prizes for Literature reveal, even the poetic verses in songs can be good literature.
Networks for writers of a mature age are rare, so joining a support group like The Prime Writers network would be helpful. It is never too late to become a writer. In fact, mature writers have a larger reservoir of life experiences to inform their writing.