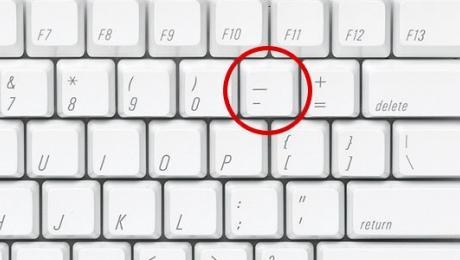 A compound adjective (also commonly referred to as a compound modifier) consists of two words, or more, that together express a single descriptive unit. For example, a good-looking fellow, a middle-class neighborhood, an open-ended question. Compound adjectives may also be a descriptive phrase, as with black-and-white movies, up-to-the-minute news, or top-of-the-line products.
When compound adjectives appear before a noun, they frequently require a hyphen—although sometimes they do not. This article will explain the exceptions to hyphenating compound adjectives. But first, let's look at how to spot compound adjectives.
How to Recognize Compound Adjectives
The following is a helpful test to determine if you are looking at a compound adjective modifying a noun, or whether you have several adjectives each modifying the noun separately:
Insert and between the words in the compound adjective. If it does not make sense, the adjectives are connected to each other and usually need a hyphen to show their connection. For example, in the case of "heavy duty truck," "heavy and duty truck" is obviously nonsensical, so we are dealing with a compound adjective that should be punctuated "heavy-duty truck."
This just-add-and test is helpful in identifying compound adjectives. However, not all compound adjectives require hyphens. This test, therefore, cannot be used to indicate whether the compound adjective is an exception to needing a hyphen. What follows are some process-of-elimination questions to determine if a compound adjective is exempt from hyphen use.
Attributive Adjective or Predicate Adjective?
Does the compound adjective come before a noun? (Is it an attributive adjective?) Or does it come after? (Is it a predicate adjective?) Compound attributive adjectives—the ones that come before a noun—have to worry about hyphenation; predicate adjectives do not. If a compound adjective comes after the noun, there is no need to hyphenate. Compare "a high-quality desk" with "the desk is high quality."
An exception: If the word is shown as hyphenated in a dictionary, such as in the case of self-conscious, well-adjusted, etc., it would remain hyphenated even when appearing after a noun in a sentence. Compare "the well-adjusted child" with "the child is well-adjusted." This brings us to our next question:
Dictionary Appearance?
Does the compound adjective appear in a dictionary? Some compound adjectives have been around for so long they are now accepted as a single unit of description and no longer need the aid of a hyphen to enhance clarity. A compound adjective may appear in a dictionary "closed up" (with no space between the two words, as in childlike) or "open" (with a space between the two words, as in real estate).
Open or closed up compound words that appear in a dictionary do not need a hyphen no matter whether it immediately precedes a noun or not, as with "the childlike man" and "the clever real estate agent." If a compound adjective does not appear in the dictionary, however, it likely needs a hyphen, such as with "a Madonna-like transformation" or "the hot-yoga teacher." (Note how the hyphen in hot-yoga identifies the type of yoga versus commenting on a yoga teacher's attractiveness.)
Is It an -ly Adverb?
Does the compound adjective contain an adverb ending in -ly? If the compound adjective contains an adverb ending in -ly, no hyphen is needed since it is clear what the -ly adverb is modifying. For example, highly trained staff, fully charged battery, etc.
But be careful of adjectives that end in -ly. Often mistaken for adverbs, -ly adjectives need a hyphen when part of a compound adjective preceding a noun. For instance, friendly-faced person, family-owned business, wobbly-looking chair, etc.
Other adverb exceptions that do not require hyphens in compound adjectives due to little chance of confusion are very, more, most, least, and less.
When in Doubt…
While style guides are not perfectly uniform regarding the treatment of hyphens, they agree on one point: Hyphenating a compound adjective should primarily serve to aid the reader in recognizing the multi-worded unit of description. If the end result is confusing, revise.
A final note: This article briefly discussed hyphen use specifically related to compound adjectives. For hyphen rules regarding numbers, prefixes, and compound nouns, see The Chicago Manual of Style's hyphenation table for a thorough dissection.