Monday, 26 September 2016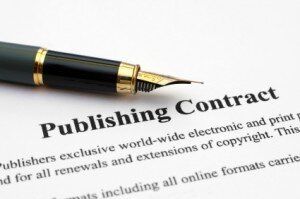 Thousands of novice writers looking for literary agents fall for a scam because they do not know where, or how, they can locate agents. Fake literary agents ensnare uninformed, gullible, novice writers and persuade them to part with their money. Even educated professionals in other fields, such as lawyers, can become victims of these unscrupulous predators.
According to a Washington Post article by Linton Weeks, James Fisher, a former FBI agent estimated that over 10,000 hopeful writers have lost over 50 million USD per year. This "genteel racket" has even inspired counterparts in India, according to a blog post by Tanuj Khosla on the Publishing Perspectives website.
Why Writers Fall for Fake Agents
Anyone can be an agent. Literary agents are not licensed, or scrutinized, by a regulatory or professional organizations. Jim Fisher's book "Ten Percent of Nothing: The Case of the Literary Agent from Hell" is about the first case that led to a criminal conviction. In his edinboro.edu blog, Fisher described the six basic scam types in a post about "The Genteel Racket." These swindles fleece novice writers before the representation contract is signed and after the signing of the contract.
Manuscript Evaluation Fees
Unpublished writers who are not picked up by legitimate agents are easy victims for this low-level swindle. Writers who fall for this scam, and do not learn from this mistake, are vulnerable to other scams.
Manuscript Editing Fees
Writers are drawn into this scam by fake agents who tell them editing is required before the works can be taken to publishers. The lure of this fraud preys on the belief that the work is worthy of being published and the defrauder has the connections and experience to make it happen. Authors suffer even more if they re-write their books based on the feedback they receive.
Phony Publisher and Agent Referral Kickback Schemes
These schemes create phony publishers and literary agents that refer the writers to editing services. This fraud works with the phony publishers and literary agents soliciting manuscripts through direct mail ads, ads placed in magazines, publishing directories, and other venues that seem legitimate to aspiring writers.
Fraudulent Contracting and Marketing Charges
In these schemes writers are charged for signing agent representation contracts and afterwards for the "marketing" of the manuscripts to publishers. Consultation, handling, and associated fees fall in these two categories.
Legitimate literary agents have a proven book sales record and they never charge manuscript review fees. They will not edit manuscripts or suggest editors. They also do not charge for marketing and related fees. Legitimate agents are compensated after the books are sold. Their payment is charged as a percentage of the advance and royalty payments made by publishers. Be careful and only give your manuscript to authentic agents.
Saturday, 24 September 2016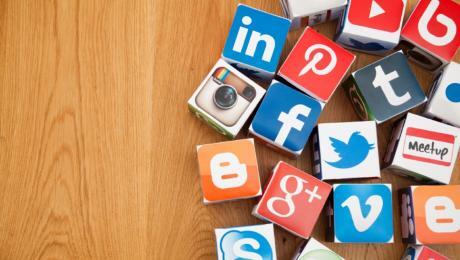 The IAPWE has new social media profiles at Tumblr (https://iapwe.tumblr.com) as well as Instagram (https://instagram.com/IAPWE) and Pinterest (https://instagram.com/IAPWEofficial).
Please feel free to check them out, as we will be posting new updates about the IAPWE on our social media profiles in addition to our blog. These updates may also include news about other people and organizations that have been helping to support and/or spread an awareness of literacy in their local communities.
If you're not already a member of our association, you can apply for membership at https://iapwe.org/apply. We hope everyone has a happy and health holiday!
– IAPWE Team
IAPWE | International Association of Professional Writers & Editors
Monday, 05 September 2016
Book packagers offer another way for writers to get published and for editors to be employed in the publishing industry. Packagers are independent companies that create products for publication by imprints of trade book publishers. Trade book publishers publish the books that are sold in bookstores serving the general public. Both large and small publishers use book packagers to enhance their brands.
Invented in England
Paul Steiner of Chanticleer Press introduced book packaging to the American publishing industry. Originally, the company was the subsidiary of a British company; it became independent in 1952. By the time he passed away in 1996, Paul Steiner had launched a whole new way of publishing books in the United States that had grown from strength to strength.
What Book Packagers Do
While some packagers deliver printer-ready books to publishers, others may rely on the publisher for finalization. The amount of work done by packagers varies, as does the compensation they receive from publishers.
Why Publishers Use Book Packagers
Both large and small publishers appreciate the services provided by packagers. By relying on book packagers, large publishers can go into specialty fields like art or licensed books without hiring more staff. Small publishers with small staffs can get more accomplished with the use of packagers. Ever since Chanticleer Press was established, heavily illustrated books have been an area in which packagers have shone from the start.
Book Packagers Work in Several Genres
Books as varied as the National Audubon Society's Field Guide series, Andrew Greeley's The Cardinal Sins, New York Public Library Desk Reference, and most young adult books have been produced by book packagers. Packagers are no longer limited to any publishing genre, although they dominate certain genres such as young adult books, illustrated, and nonfiction books.
Some of the leading nonfiction genres include diet, cooking, design, pop culture, fashion, lifestyle, pop psychology, relationships, and parenting. So many companies are involved in this aspect of publishing that the quality of their product varies also.
Packagers Offer Reliable Work
Working for a book packager offers a way to build published credits and writing/editing skills. Generally, writers do not own the intellectual property of their contributions and do not receive royalties. Compensation for writers varies. Some packagers pay a flat fee; others split the proceeds or take a portion of the writer's royalties.
Reputable packagers value talent. They give novice writers a chance and use writers that have worked with them previously.