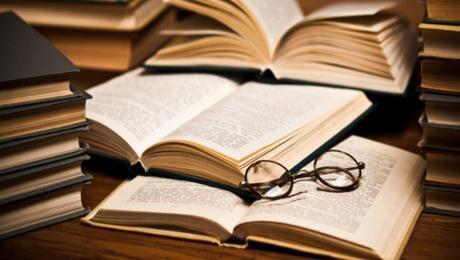 Immigrant writers have a rich reservoir of inspiration that connects their personal lives and heritage. Readers travel to other countries vicariously through the descriptions in the books they read. The presentation of a lived experience enriches readers. The variety of immigrant writers in America has widened their readers' exposure to other cultures.
Immigrant Authors Open Readers' Minds about Immigrants
Reading makes readers more empathetic when they become absorbed in characters and experience their feelings. America is transitioning into a new era, the minority-majority era, which demands more empathy towards others so that all Americans work together for the betterment of their communities, states, and country.
The Diversity of Immigrant Writers in America
Chinua Achebe, an immigrant from Nigeria, wrote "Things Fall Apart," describing the struggles of Nigeria's Igbo tribe as their way of life was changed by white Christian colonists. Ghanaian-American Yaa Gyasi's "Homegoing" presents the slave trade and its legacy through the story of two sisters and their descendants over a period of 300 years. Aspiring writers can see how the author skillfully manages to write a story of epic scope that is not compromised by excluding significant detail.
Jhumpa Lahiri's fiction explores themes of immigrant life in America, duty, family, and freedom. Her debut short story collection, "Interpreter of Maladies," was awarded the Pulitzer Prize; and her story about the children of immigrant parents, "The Namesake," was made into a movie. Piyali Bhattacharya's book of stories by South Asian American women, "Good Girls Marry Doctors: South Asian American Daughters on Obedience and Rebellion," presents their work in an easily digestible essay collection.
Art Spiegelman's serial comic, "Maus," about life in Nazi Germany and the relationship between a Holocaust-survivor father and his son, brought serious respect to the graphic novel medium. The graphic novel, "The Best We Could Do," by Thi Bui is about how displacement and immigration affected a Vietnamese-American immigrant daughter and her parents. Shaun Tan's graphic novel, "The Arrival," captures the immigrant experience from arrival to integration to growth.
Gene Luen Yang's "American Born Chinese" is a graphic novel about a young student and the issues of identity that confront him in school. Christina García's "Dreaming in Cuban," and other works present the Cuban-American experience. Janine Joseph, an immigrant from the Philippines, writes stories and poetry about growing up undocumented in America.
The poetry of Vietnamese-American poet Ocean Vuong is spellbinding and deep. Nigerian-British novelist Helen Oyeyemi often uses fairy tales and fables in her novels.
Immigrant writers can be an important part of building a more empathetic and diverse society. If you are an aspiring immigrant writer, you will benefit by checking out the stories of other immigrant writers for inspiration and guidance.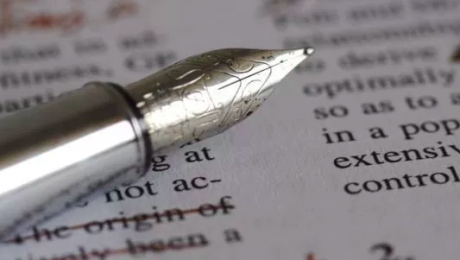 Without a doubt, the publishing world is changing. While high-profile authors continue enjoying their well-earned success, indie authors are starting to take center stage, thanks to a higher level of publicity gained by cheaper and more effective marketing options. Book platforms are changing, too, as are the ways books are written, edited, and promoted. Many of these changes will affect a writer's bottom line, so being prepared for them will lessen the financial blow and give writers time to adapt.
E-Book Sales Continue to Explode
Despite the ongoing reports about Barnes and Noble shutting down its e-book store and discontinuing sales and support of the beloved Nook e-readers, Amazon's Kindle line continues to grow and change. Amazon reports that more than 70% of its 2016 adult fiction sales were in digital format. What does this mean for new writers? E-book publishing is the most cost-effective way to break into the market as e-books can be widely distributed almost instantly. Focus on driving your digital sales.
Readers' Perceptions about Indie Authors Are Shifting
A few years ago, an indie author may have felt successful if a few friends and family members shared word of their book with other friends and family. Now, readers are starting to shift away from the expected by best-selling authors and are widening their reading horizons to include new independent, self-published authors. Another report from Amazon shows small press and indie author sales accounted for a full 50% of its market share in 2016!
What does this mean for indie authors? It means as an indie author, you have doors opening for you everywhere you look. If you have the writing and editing skills to create a quality product, the market is yours for the taking. Competition among indie authors is fierce, with most e-books priced below $3.00, so you'll want to beef up your social marketing skills and cultivate a loyal reader base. The hard work will definitely pay off on the bottom line.
Think Internationally
Publishing "wide" is a trend writers, editors, and agents are starting to employ as authors seek to de-limit themselves from the U.S. market alone. While this involves extra cost, the author or agent can do some research into the reading markets of other countries to determine if their theme fits what is popular elsewhere. If the primary language of the target country is other than the author's first language, they will need to hire a translator.
If you want to have work translated, expect to pay between $0.13 and $0.25 per word, depending on the complexity and commonality of the language. Alternately, hourly rates vary greatly by translator, but bear in mind, the industry average for translations is 360 words per hour. For a longer manuscript, you may want to hire a firm with two to three translators working on different parts of the same document, as this will make the translation faster and can save over per-word rates.
Keeping these publishing changes in mind will help writers reclaim aging markets with fresh outlooks and action plans for the coming years. Remember, e-books, international markets, and indie authors are just the start of shifts in the publishing world. Anticipating and preparing for different approaches to writing, editing, marketing, and publishing will keep authors at the forefront of this highly competitive business.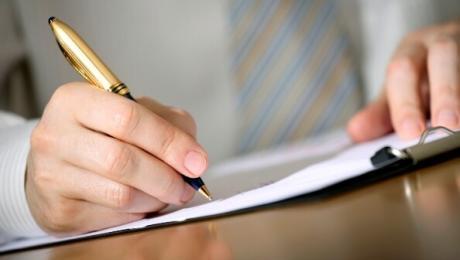 Business writing, like other forms of writing, is a skill that improves with practice and effort. It seems simple; but it isn't. Since business professionals are hard-pressed for time, and have a limited attention span because of it, how specific information is conveyed is very important.
Stick to the Accepted Format
Different types of business writing have specific formats. Follow the standard for each type. Adhering to the protocol is less confusing for readers. Following the accepted form matters more in business writing than in other writing forms.
For instance, business correspondence that is not well written, properly formatted, and/or badly presented gets in the way and may irritate the reader.
Some Pointers about Effective Business Communication/Writing
Your writing must be professional. Professionalism requires etiquette. Being informal is not acceptable in professional communication.
Do an outline of what you want to convey. Use the appropriate tone. Make sure to go through your writing as if you are the reader yourself.
All forms of business writing require the same style of conveying the information. Be straightforward. The style should be clear and succinct. Keeping sentences and paragraphs as concise as possible is a common characteristic of business writing. Do not dally while getting to the purpose of your business writing. What you convey should be easy to follow.
Don't use jargon or indirect/needless words. Make each sentence convey a single message. Clarity is key. Using precise words in compact content holds the readers' attention.
Read business publications, reports and presentations to see how business communications are crafted. Some business writers are more effective communicators. Emulate the ones whose style resonates with you, as you need to be yourself in your writing.
Know Your Audience/Reader.
Make sure your writing considers the readers' standpoints. Think about what readers expect. Depending on what you are writing, do not assume your readers understand the content of your message. In some cases, readers may lack the assumed knowledge.
Show Consideration and Courtesy in Correspondence
Get to the point early. Don't make the reader wait to figure out what your writing is about.
Short and concise correspondence demonstrates consideration of the time limitations of the reader and shows respect for the reader. It is also the most professional and effective way to share or discuss information.
Carefully Proofread Your Writing/Communication
Read your content before you send/ present it and use spell check.
Business writing is simpler and less demanding than creative writing. But, it still requires practice and constant efforts to improve its quality.