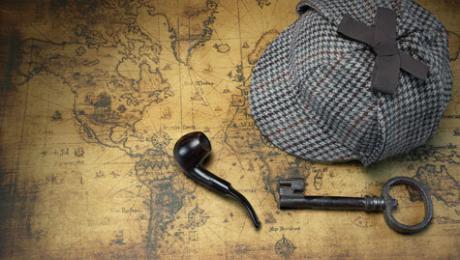 Crime fiction usually involves solving a mystery or why it occurred (such as "Crime and Punishment" by Dostoevsky and "Chanson Douce" by Leila Slimani). Crime fiction captivates readers by engaging their curiosity and desire to solve puzzles, and providing escapist entertainment that offers a break from their mundane lives or touches an inner fear they have harbored (for example, untrustworthy mates, killer nannies, and death by medicine).
From Poe to a Niche All its Own
Since the 1841 publication of Edgar Allan Poe's, "The Murders in the Rue Morgue," crime fiction has blossomed to become a genre with an ever-expanding community of writers. A US phenomenon before it crossed the Atlantic, crime fiction was a recognized genre by the 20th century.
The Sub-Genres of Crime Fiction
The genre has evolved over the years to include several sub-genres. The most popular sub-genres are:
The Cozy Mystery—In this sub-genre the detective is usually not a professional, the violence is not graphically described and usually not visible, and the story often has a small-town or rural setting. The sleuth is typically an intuitive and intelligent woman whose professional connections may aid her deductive skills. In this genre the focus is on character development and plot. Think Agatha Christie and her Miss Marple character.
General Suspense—This usually involves an ordinary person whose need to solve a problem sometimes involves finding a way to exonerate themselves. Think Gillian Flynn, Lee Child, and Dennis Lehane.
Private Detective Stories—In this sub-genre, the detective often works in a notable city, and there is explicit violence. Think Mike Hammer, the detective imagined by Mickey Spillane. Modern examples include Sue Grafton's character Kinsey Milhone, Lawrence Block's character Matt Scudder, and Janet Evanovich's character Stephanie Plum.
Police Stories—Think James Patterson's character Alex Cross, Ian Rankin's character Rebus, and Michael Connelly's character Harry Bosch. The protagonists' stories include professional and personal issues, not just the actual crime that sets the stage.
Legal Thrillers—Think Scott Turow's and John Grisham's stories. The writers are often trained lawyers with a talent for creative writing. For example, Turow not only once taught creative writing at Stanford but is also a Harvard Law School graduate.
The Medical Thriller— These are usually set in a hospital, and the story involves medicine or its effect on an actual character. Think Michael Crichton, Robin Cooke, and Tess Gerritsen.
The Forensic Thriller—Such stories usually have a protagonist who is a pathologist or a scientist. Think Patricia Cornwell, Jeffery Deaver, and Kathy Reichs.
The Military Thriller—In this sub-genre the protagonist typically is in government service or a former serviceman. Think Tom Clancy.
Writers who want a career should try crime fiction. To write proper crime fiction, read crime fiction. Joining a writing group or an association, signing up for one or more workshops, and taking classes will also boost writing skills.