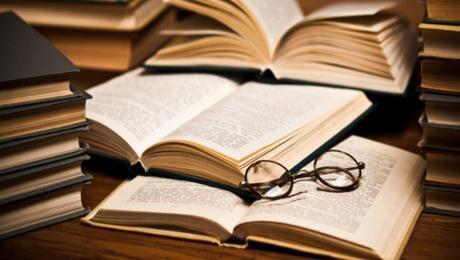 Immigrant writers have a rich reservoir of inspiration that connects their personal lives and heritage. Readers travel to other countries vicariously through the descriptions in the books they read. The presentation of a lived experience enriches readers. The variety of immigrant writers in America has widened their readers' exposure to other cultures.
Immigrant Authors Open Readers' Minds about Immigrants
Reading makes readers more empathetic when they become absorbed in characters and experience their feelings. America is transitioning into a new era, the minority-majority era, which demands more empathy towards others so that all Americans work together for the betterment of their communities, states, and country.
The Diversity of Immigrant Writers in America
Chinua Achebe, an immigrant from Nigeria, wrote "Things Fall Apart," describing the struggles of Nigeria's Igbo tribe as their way of life was changed by white Christian colonists. Ghanaian-American Yaa Gyasi's "Homegoing" presents the slave trade and its legacy through the story of two sisters and their descendants over a period of 300 years. Aspiring writers can see how the author skillfully manages to write a story of epic scope that is not compromised by excluding significant detail.
Jhumpa Lahiri's fiction explores themes of immigrant life in America, duty, family, and freedom. Her debut short story collection, "Interpreter of Maladies," was awarded the Pulitzer Prize; and her story about the children of immigrant parents, "The Namesake," was made into a movie. Piyali Bhattacharya's book of stories by South Asian American women, "Good Girls Marry Doctors: South Asian American Daughters on Obedience and Rebellion," presents their work in an easily digestible essay collection.
Art Spiegelman's serial comic, "Maus," about life in Nazi Germany and the relationship between a Holocaust-survivor father and his son, brought serious respect to the graphic novel medium. The graphic novel, "The Best We Could Do," by Thi Bui is about how displacement and immigration affected a Vietnamese-American immigrant daughter and her parents. Shaun Tan's graphic novel, "The Arrival," captures the immigrant experience from arrival to integration to growth.
Gene Luen Yang's "American Born Chinese" is a graphic novel about a young student and the issues of identity that confront him in school. Christina García's "Dreaming in Cuban," and other works present the Cuban-American experience. Janine Joseph, an immigrant from the Philippines, writes stories and poetry about growing up undocumented in America.
The poetry of Vietnamese-American poet Ocean Vuong is spellbinding and deep. Nigerian-British novelist Helen Oyeyemi often uses fairy tales and fables in her novels.
Immigrant writers can be an important part of building a more empathetic and diverse society. If you are an aspiring immigrant writer, you will benefit by checking out the stories of other immigrant writers for inspiration and guidance.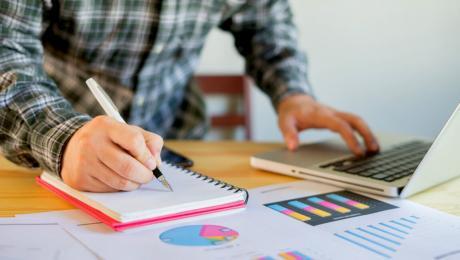 Because being a writer involves so much more than writing, many writers can be put off by "what happens next" after their manuscript is complete. Some will delay writing for fear of the selling process while others may have the next great American novel sitting in a file on their laptop hoping it will publish itself. This quick seven-step guide will give writers who are reluctant to handle the business side of their work the boost they need to be successful.
Begin with a Brainstorm
Sometimes when faced with a large project, too many elements encroach from all directions, making them difficult to sort out. This is where a brainstorm (or a brain-dump) comes into play. Beginning at the beginning is impossible when one doesn't know where to start. If this is the case, start anywhere. Imagine where you will be a year from now and what it will take to get there. Your first publication, more books completed, and growing your online presence are good places to start.
Find Your Common Themes
Once your next year is on paper, comb through to determine which goals fit into the same theme. Themes can include writing improvement, publishing (including locating and querying appropriate agents), and social networking. Education is another theme that can crop up. That would include things like finding a writing partner, attending workshops, and industry research.
Prioritize Your Objectives 
With your goals more organized, you can start prioritizing your objectives. Based on your current situation, figure out what your highest priority is – what must you accomplish first before any of the other steps can happen? Be honest with yourself, and determine what your writing career really needs by setting your personal wants for your career aside. Work your way outward into a realistic road map to your goals. 
Build Your Platform 
Next, you will need to choose which goals you are going to pursue. Pick two of your most critical focus areas or themes, and think about what steps are needed to complete them. A good, attainable business plan typically contains two goals. The third and fourth goals and so on become secondary goals. All goals should have an action list with clear steps toward achievement. 
Make a Realistic Timeline
For each goal, setting a timeline will keep you accountable and allow you to budget your time accordingly. Timelines can be composed of weekly, monthly, even seasonal deadlines that you set based on your needs. Every time you set a deadline, remember to set a fallback date in case that deadline is missed. This makes keeping to your schedule a bit more forgiving in case something comes up.
Compile Your Plan 
When putting together your final writing business plan, it helps to create a visual reference. Using a spreadsheet is the easiest way to chart your plans. Begin with the headers Area of Focus, Goal, Timing, and Action Items. As you fill in the list, highlight the priorities of each task. Recommended: light red for top priority, yellow for secondary priority, green for "when everything else is done." Keep this visual aid posted where you write so you are always reminded to stay on track.
Keep Going with Daily Challenges
With your business plan in place, the hardest part will be staying with it and keeping yourself honest. As a writer, you wear many hats, but your plan will help you keep your milestones in view. As you reach each one, you will feel more empowered to tackle the next. Give yourself room for new projects within your plan, and be forgiving of yourself when things change. Restructuring is easy once your time and goals are organized. Most of all, challenge yourself to ensure everything you do will help you reach those goals.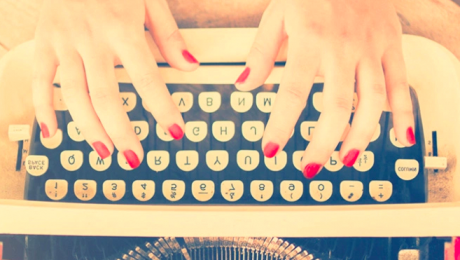 When an author has a new manuscript, or even the strong beginnings of one, to present to agents, the author needs to be ready to nurture the relationship from the first contact. The agent-author connection is much like any other relationship in that a healthy one benefits both parties based on what they put into it. The agent will work diligently to promote the author's work, and the author will work to make the agent's job easier in every way possible.
Be Prepared
Before sending any manuscript for a query, the author must put an effort into researching the company and individual person he or she is submitting to. While literary houses have rules that are generally similar, each agent will have their own niche within the publishing world and will look for a very specific type of writing or type of author. They may also have their own preferences as to the length of a sample they want to read, how it should start, and what it should contain. Authors must do the groundwork first!
Be a Professional 
Literary agents are in the business of making money for themselves and for authors. They have contacts in the publishing industry that can offer tremendous opportunities for both new and established authors. Winning promotion and publishing contracts requires the author be professional at all times. Even if the writing life is a casual one, authors should put on their best airs when meeting with an agent by e-mail (in their language), via video chat, or in person. Authors are selling themselves as much as they are their books. 
Bear in mind, the query letter to an agent is the first impression an author will make. Written communications should focus on professional language (no slang!) and the selling points of their work. They should be polite, addressing the agent personally, and should indicate the author is serious about creating a lasting professional relationship. Agents want to work with authors they can envision having long careers with multiple successful books. Confidence without ego is also necessary. 
Be a Partner
An author's work does not end with "The End." The end of the writing is only the beginning of the road to publishing, and the agent will be the driving partner. Likewise, signing the publishing contract does not indicate the end of the process. Publishers want authors who are comfortable on social media, willing to present their own marketing ideas and find some of their own opportunities, especially those who can establish and grow a professional network.
The agent's position post-publishing is to support the author in promotions, marketing, social engagements, and any other means for the publisher to generate recurring sales and interest. Authors must be willing to work with their agents, not against them. The agent should not have to pull all the weight in the professional relationship, so the author needs to be aware of the publishing process from step one and be available to contribute to their own success with their agent as a strong partner.
When authors establish themselves as part of the greater writing community, they can build many relationships. Those that benefit the author should be carefully cultivated and nurtured. It will take dedication on the author's part, but they will find the same level of support if they land a great agent. This will be the most important relationship to come out of the publishing process.