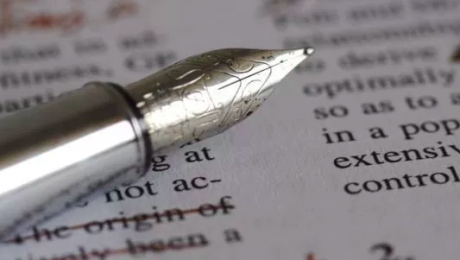 Without a doubt, the publishing world is changing. While high-profile authors continue enjoying their well-earned success, indie authors are starting to take center stage, thanks to a higher level of publicity gained by cheaper and more effective marketing options. Book platforms are changing, too, as are the ways books are written, edited, and promoted. Many of these changes will affect a writer's bottom line, so being prepared for them will lessen the financial blow and give writers time to adapt.
E-Book Sales Continue to Explode
Despite the ongoing reports about Barnes and Noble shutting down its e-book store and discontinuing sales and support of the beloved Nook e-readers, Amazon's Kindle line continues to grow and change. Amazon reports that more than 70% of its 2016 adult fiction sales were in digital format. What does this mean for new writers? E-book publishing is the most cost-effective way to break into the market as e-books can be widely distributed almost instantly. Focus on driving your digital sales.
Readers' Perceptions about Indie Authors Are Shifting
A few years ago, an indie author may have felt successful if a few friends and family members shared word of their book with other friends and family. Now, readers are starting to shift away from the expected by best-selling authors and are widening their reading horizons to include new independent, self-published authors. Another report from Amazon shows small press and indie author sales accounted for a full 50% of its market share in 2016!
What does this mean for indie authors? It means as an indie author, you have doors opening for you everywhere you look. If you have the writing and editing skills to create a quality product, the market is yours for the taking. Competition among indie authors is fierce, with most e-books priced below $3.00, so you'll want to beef up your social marketing skills and cultivate a loyal reader base. The hard work will definitely pay off on the bottom line.
Think Internationally
Publishing "wide" is a trend writers, editors, and agents are starting to employ as authors seek to de-limit themselves from the U.S. market alone. While this involves extra cost, the author or agent can do some research into the reading markets of other countries to determine if their theme fits what is popular elsewhere. If the primary language of the target country is other than the author's first language, they will need to hire a translator.
If you want to have work translated, expect to pay between $0.13 and $0.25 per word, depending on the complexity and commonality of the language. Alternately, hourly rates vary greatly by translator, but bear in mind, the industry average for translations is 360 words per hour. For a longer manuscript, you may want to hire a firm with two to three translators working on different parts of the same document, as this will make the translation faster and can save over per-word rates.
Keeping these publishing changes in mind will help writers reclaim aging markets with fresh outlooks and action plans for the coming years. Remember, e-books, international markets, and indie authors are just the start of shifts in the publishing world. Anticipating and preparing for different approaches to writing, editing, marketing, and publishing will keep authors at the forefront of this highly competitive business.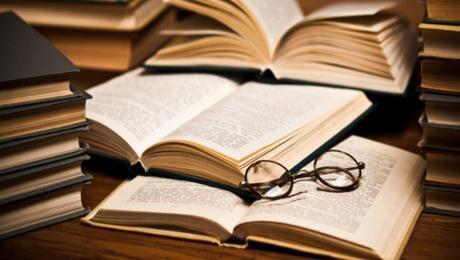 Immigrant writers have a rich reservoir of inspiration that connects their personal lives and heritage. Readers travel to other countries vicariously through the descriptions in the books they read. The presentation of a lived experience enriches readers. The variety of immigrant writers in America has widened their readers' exposure to other cultures.
Immigrant Authors Open Readers' Minds about Immigrants
Reading makes readers more empathetic when they become absorbed in characters and experience their feelings. America is transitioning into a new era, the minority-majority era, which demands more empathy towards others so that all Americans work together for the betterment of their communities, states, and country.
The Diversity of Immigrant Writers in America
Chinua Achebe, an immigrant from Nigeria, wrote "Things Fall Apart," describing the struggles of Nigeria's Igbo tribe as their way of life was changed by white Christian colonists. Ghanaian-American Yaa Gyasi's "Homegoing" presents the slave trade and its legacy through the story of two sisters and their descendants over a period of 300 years. Aspiring writers can see how the author skillfully manages to write a story of epic scope that is not compromised by excluding significant detail.
Jhumpa Lahiri's fiction explores themes of immigrant life in America, duty, family, and freedom. Her debut short story collection, "Interpreter of Maladies," was awarded the Pulitzer Prize; and her story about the children of immigrant parents, "The Namesake," was made into a movie. Piyali Bhattacharya's book of stories by South Asian American women, "Good Girls Marry Doctors: South Asian American Daughters on Obedience and Rebellion," presents their work in an easily digestible essay collection.
Art Spiegelman's serial comic, "Maus," about life in Nazi Germany and the relationship between a Holocaust-survivor father and his son, brought serious respect to the graphic novel medium. The graphic novel, "The Best We Could Do," by Thi Bui is about how displacement and immigration affected a Vietnamese-American immigrant daughter and her parents. Shaun Tan's graphic novel, "The Arrival," captures the immigrant experience from arrival to integration to growth.
Gene Luen Yang's "American Born Chinese" is a graphic novel about a young student and the issues of identity that confront him in school. Christina García's "Dreaming in Cuban," and other works present the Cuban-American experience. Janine Joseph, an immigrant from the Philippines, writes stories and poetry about growing up undocumented in America.
The poetry of Vietnamese-American poet Ocean Vuong is spellbinding and deep. Nigerian-British novelist Helen Oyeyemi often uses fairy tales and fables in her novels.
Immigrant writers can be an important part of building a more empathetic and diverse society. If you are an aspiring immigrant writer, you will benefit by checking out the stories of other immigrant writers for inspiration and guidance.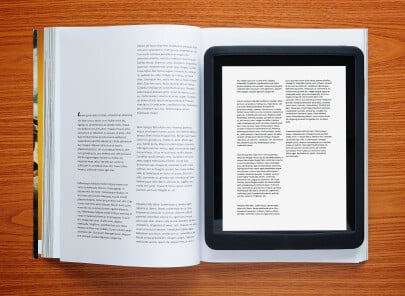 Unless authors are paying for specific services through their ebook publisher, including editing, formatting, and file conversion, they will need to take steps to ensure their book reaches readers in a clean, readable format. Bearing in mind that ePub is the most common format used with the Kindle and other reading devices and applications, these steps will save authors the headache of finding functional errors in their finished product.
Things to Avoid
Avoid letting typos through! It should go without saying, but book ratings dip when there are grammatical and spelling errors present. Remember once an ebook is converted to ePub format, corrections cannot be made. Also, remember e-reader devices have a limited number of font choices. Avoid using fancy fonts which may not translate into the finished ebook. Instead, Times New Roman and Courier are two of the better choices. If the reader wants, they can then change the font based on what their device allows.
Tabs and additional spaces are a major problem when converting material to ePub. Authors need to go through the entire document to ensure it is "clean" before sending to the e-publisher. These steps will make it easy:
Enable "formatting marks" or "non-printing characters" in the word processor.
Physically remove ALL tabs, double spaces, and extra paragraph breaks.
Use the "Indent First Line" feature under the Format menu for indented paragraphs.
Use a page break at the end of each chapter instead of multiple carriage returns.
If the book includes images, they should be resized to a maximum of 300 pixels high if they will be included with the text. If the images will be full-page, they should be resized to a maximum of 1,000 pixels in height by 700 pixels in width. Remember the accepted formats are .JPG, .PNG, and .TIF. Also, never wrap text around an image. Keep the image set in-line with text by right-clicking the photo in the document and confirming its lineup.
Remember also to never refer to page numbers in the document, as page numbers will be different on every device and every app. Instead, create a Table of Contents (TOC) at the beginning of the document and link each reference to its corresponding page by using the menus, "Insert / Reference / Index and Tables," then "Insert Table of Contents." Mark the text to be included (for example, Header 1 styles), and attach each reference to each TOC entry. Easy-to-follow guides for doing this are readily available on YouTube.
One last tip is to use Times New Roman if the text will include any special characters or symbols. This font is the easiest to convert for ePub, whereas if other fonts are used, they may come across as simply a blank box. Better yet, avoid using special characters if possible.
By following these simple tips, writers will ensure their ebook is a high-quality item for their readers. They will also save money over hiring formatting companies whose charges generally start around $50 for what involves only a few minutes of work.