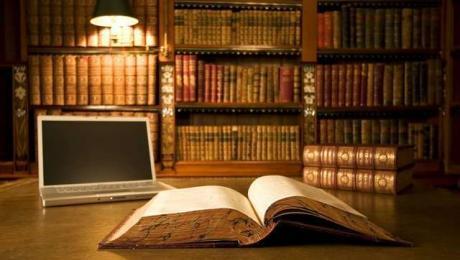 Self-publishing has exploded in popularity largely due to companies like Smashwords, Lulu, and BookSurge. These places make it relatively easy for a new or unknown novelist to get their book on the market and available for print purchase or ebook download. Because these markets are so easy to use, they market their services to authors who may not be familiar with the guidelines that must be followed prior to reaching the finished product.
The Editing and Proofing Trap
By the time you finish your initial manuscript, your book will be deeply familiar to you. You've done the research and spent hours seeking just the right words and putting them in the right order. It's been a labor of love. This is precisely what makes editing and proofreading your own manuscript so difficult. By the time you are done writing it, you have become blind to all its imperfections, and there is no way editing it will be accurate.
Outside eyes are vital in editing and proofing your work because this is what your readers will experience. First, have someone look at it from a content point of view. Does the story flow well? Next, have a seasoned editor red-pen your manuscript for technical errors. Finally, have someone read the completed work as a backup to ensure everything is perfect before going to print.
Your Book Will Be Judged by its Cover
Unless you are an experienced professional at cover design and book layout, it is best to seek assistance for this stage. Start by doing some research into book cover graphics. The easiest place to start is in your local bookstore. What are the best-selling books using as their cover designs? What is the quality of the cover photos or graphics? What types of fonts are they using? Also pay attention to the book spines and back covers for ideas on layout and content.
Printing and Distribution
While marketing a book generally falls on the author's shoulders, printing and distribution are the biggest concern for financial reasons. Beware of companies that require you to pay for a number of copies upfront because you will be left with a storehouse of books to unload on your own. Print-on-demand services are the way to go, as the books are only printed as they are purchased. You will also get to see what the finished copy will look like before you start marketing it.
As self-publishing becomes the preferred way for new authors to get their names on the market, keep an eye out for traps by always reading the fine print in the terms of service for the company you use. Doing the requisite research into self-publishing companies will save you time and possibly thousands of dollars.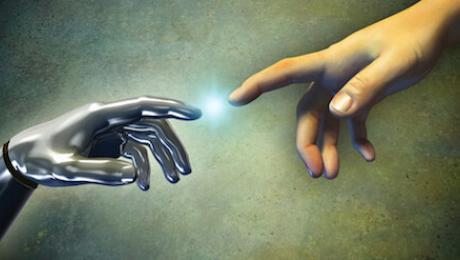 While great science fiction deserves a great plot, another element to writing in this genre can be just as tricky to weave in. The setting of a science fiction story is the real foundation of the piece. Writers can touch on a range of human emotions in a well-crafted setting and utilize them to build strong characters and plot lines. This is why many readers turn to fantastical novels over other types of fiction like drama or romance. Good sci-fi has the power to bring readers to entirely new worlds.
By creating fictional worlds rich with imagery, emotion, and culture, writers allow readers to escape the mundane "real world," the one they trudge through every day, and enter a new realm. They can forget their everyday worries and cares by departing from reality and immersing themselves in the microcosm of your story. In this genre, the setting is less of a backdrop and more of an element directly related to the way every action plays out.
Playing with the Senses
Human culture relies primarily on visual stimuli to understand the surrounding world. In remembering this, the writer should focus on creating a story backdrop that is rich in visual cues and vibrant enough to see through words alone. With the right choice of descriptors the writer can spur the reader into seeing precisely what the writer means to suggest.
Fiction writers can stoke the reader's emotions with landscape as well as with straightforward actions. Both aspects can combine into powerful storytelling that will leave readers craving more. Settings can inspire every emotion, whether through the soothing, entrancing low hum of a magnetic engine or the rush of racing through dangerously narrow canyon walls saddled to the back of a Roc at the break of a second-sun rising.
Further, authors can add dimension to their settings by adding environmental sounds to their setting descriptions, for example, by describing the crackling hiss of a comet as it races precariously close to the thin atmosphere, or the crystalline tinkling of moisture dripping upward from the bottom of a pristine cave floor. There are endless ways to manipulate the readers' senses, providing a captivating setting for any scene.
Meta-Settings
Beyond describing the physical setting, the sci-fi writer should be aware that the meta-setting plays an important role in supporting the fictional environment. As in real life, the cultures and personalities around us shape the way readers see the world. Characters therefore should present viewpoints and actions that complement the physical setting of the scene. A simple example of this is where a hot, dry environment would naturally produce short tempers and the survivalist's mentality in a character.
Remember in writing fiction, all elements of the story must provide a strong foundation as well as continuity to hold it together. By creating settings that incorporate compelling visuals and truly immersive worlds with characters to support them, science fiction writers will create enduring works worth buying, reading, and sharing.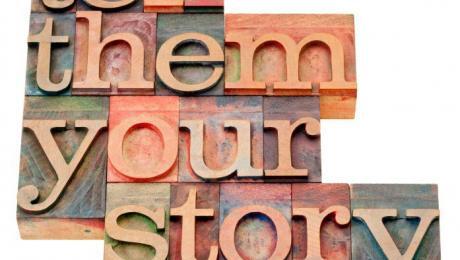 No matter what purpose your writing serves, whether fiction or prose, speech writing or business writing, the words you serve to your audience need to make a powerful impression if they are to be remembered. There are four key aspects to storytelling that should be included to motivate your audience and inspire them to pay attention. Learning to incorporate all these elements will make your writing stand out and easier to remember.
The Conflict
If you dissect any story, you will find that it is driven by a degree of conflict. Conflict refers to any challenge that needs to be overcome in order to reach a goal. A fictional example would be a character forced to decide between two things he or she wants. A business conflict may involve a competitor trying to undermine your company by underpricing their product or someone leaking proprietary information. Presenting challenges clearly sets the basis for your story.
The Transformation
When your conflict must be faced head-on to achieve a goal, be it love, wealth, or whatever else applies, this brings on the transformation. Your main character would choose love over money and find true happiness. Your company would hire an investigator to discover who leaked your company's client list to a competitor. Transformation has many faces, including physical, emotional, and financial. It is the moment of change that gets your story where you want it to be.
Make it Authentic
To stand out and keep your audience's attention, your writing needs to be authentic. Authenticity means you do not want your work to sound like someone else's. Worse, you do not want it to sound generic. Even fantasy can be authentic. The idea is to create something that your audience can relate to, even if metaphorically. Once your story incorporates this aspect, you will connect with your audience and they will find relevance in your words. It should speak to their needs and emotions.
Add Some Magic
Magic can be achieved in a number of ways, and it does not have to be fantastical or unrealistic. Think of your main character as having some sort of flaw or quirk which acts as the impetus for attracting their true love. For your business, imagine that investigator your firm hires has an uncanny way of finding information no one else could through secret sources or simply intuition. He will be the wizard who magically saves the company.
All these elements weave together to create memorable stories, both real and fictitious. Conflict makes readers or listeners crave knowing what happens next. Transformation makes them say, "Yes, that's how it should go!" Authenticity provides real-enough situations that people can relate to and apply in their active listening. Finally, magic brings it all together in an ending they may have never seen coming. Together, these key storytelling aspects will make even the most mundane stories memorable.