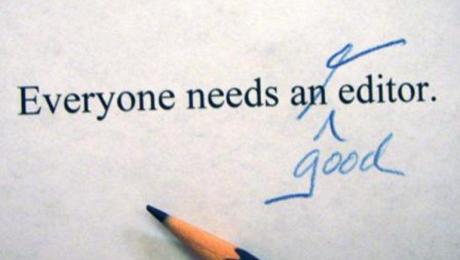 Writers are communicators who have the time to craft their message. Yet, no matter how many times they go through their work after they finish writing, they miss typos and other mistakes. In the era of speedier production and widespread Internet usage, typos have become more common. The results may be affecting other modes of communication as well, because typos have become more acceptable, according to the Forbes magazine article, Fall Of The Grammar Snobs: How Typos Became Okay.
Publications are churning out work so quickly that proofreading has suffered. Even the New York Times and other well-known newspapers have not escaped publishing glaring typos. While established names and informal social media communications do not suffer monetary harm, eliminating noticeable mistakes is crucial for many businesses.
Typos Cause Online Businesses to Lose Sales
In the article, Spelling mistakes 'cost millions' in lost online sales, the BBC reported that Charles Duncombe, an online entrepreneur, said that an analysis of website figures revealed that even one spelling mistake reduces online sales by half. Spelling is important for the credibility of a website, and online businesses, he said, have about six seconds to capture a potential customer's attention and trust.
Customers who are concerned about credibility are most prone to being put off by spelling errors. As more businesses go online, the importance of the accuracy of website content cannot be underestimated. However, it is not only online businesses that suffer from such errors. A Daily News article titled, New York suffers in an era of error: Typos in signs are a scourge of the city, pointed out that spelling errors are widespread in New York and elsewhere. Such errors can make things worse, as these flaws have a viral effect.
There is a Scientific Reason Writers Miss Typos
Tom Stafford, a psychologist at the University of Sheffield in U.K., said in the Wired article, What's Up With That: Why It's So Hard to Catch Your Own Typos, that when writers proofread their own work, their eyes skim over errors because their mind gets in the way and makes the eyes miss what is actually there. Because writers know what they intend to convey, their eyes read one thing, but their brains translates it into what it should be. Hence, even experienced columnists and journalists are prone to such errors.
The Public Editor of the Toronto Star said, in the article titled, Typos won't go away, no matter how we try: Public Editor, that he was also prone to such errors because he is a speed-reader and he uses a two-finger typing style.
Even though familiarity trips up many writers, they can help proofreaders and editors by reading over their content slowly and by spell checking and grammar checking their work prior to submitting it for publication. People who write frequently have used various tricks to reduce the amount of errors they make, such as reading their text backwards. Nonetheless, proofreaders and editors are more necessary today because of the new dynamics of communication in our era.
Being a freelance writer comes with it a set of perks. You can work from home, meaning you don't have to spend any money on gas. You can work in your pajamas, so you don't have to get dressed up in uncomfortable clothes. There are all sorts of benefits to working for yourself.
But what about the drawbacks? The stress of keeping a client and, in turn, bread on the table? If you work it right, you can keep clients coming back for as long as they have the budget to do so. The key is to run your freelance business like exactly what it is: a company. Here are five tips for keeping your business, and head, above water.
Turn Down What You Cannot Take On
Never take more work than you can handle, no matter how tempting it may be. Yes, you may need to make an extra $50 to pay the electric bill this month. Perhaps a new client is offering you double what an old, stead client is. None of that matters if you can't deliver what you promise. Be a write your clients can rely on. If you cannot accept more work, be honest with your requestor and tell them when you can get to work for them.
Always Meet Deadlines
Emergencies happen and are understandable. However, consistently turning in work late is no different than punching a time clock five minutes past the start of your shift every day. Never fail to meet your deadlines. If an emergency does occur, be honest with your client. Most people are understanding once. Some are even understanding twice. You will rarely find someone who is willing to accept your excuses a third time.
Charge What You Are Worth
There are people out there who pay poorly for freelance work. There are others who pay fantastically. Do a bit of research and charge your customers accordingly. You should always charge what you are worth. Never try to gouge your clients for money simply because you believe you can. If you decide you are going to charge 10 cents per word, you better be able to explain why.
Be Consistent
Ask any freelance writer and they will tell you that they have had a day when the words didn't flow. They made typo after type and constructed entire articles out of run-on sentences. If you find this happening to you, walk away, take a break, and return to your writing later. Your clients deserve your commitment to consistently accurate writing. If you want to experiment with your writing style or voice, discuss it with your client. Not all are open to having fun or witty articles on their site.
Communicate
Stay in communication with your clients. If you fall ill, you are cutting back on your output, or even if you are thinking of taking a vacation, alert your clients. Advanced warning will give your clients time to find another writer. If you really want to impress them, suggest a writer that you know so they don't have to spend time and energy hunting one down.
Do not rest on your laurels once you have found and began to write for clients. Clients who enjoy working with you will stick around. Clients who stick around put money in your pocket. It only makes sense that you would want to keep your customers coming back for more.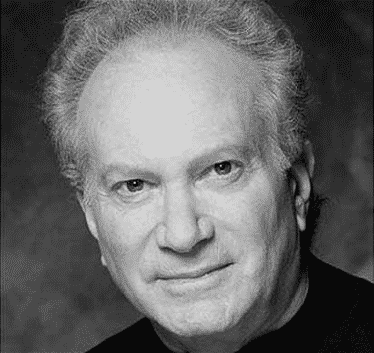 The screenwriting guide Syd Field was a screenwriter and producer, script consultant for major studios, author, and teacher. He was generous in sharing what he knew about scriptwriting; for many aspiring screenwriters, he has been their first guide to the art of crafting a screenplay.
An Experienced Guide
Syd Field passed away in 2013, so he won't be personally engaging with aspiring screenwriters anymore. But his books and the rest of his legacy will continue to guide them. Syd Field was mentored by Jean Renoir, so he himself experienced the value of a knowledgeable guide to the art of screenwriting.
Explaining the Three-Act Structure
Field was best known for explaining the three-act structure of films, starting with his book, "Screenplay: The Foundations of Screenwriting," first published in 1979 and described as the "manual/bible of scriptwriting technique."
His first book made such an impact because he was the first to describe the three-act structure common to most screenplays.
According to Field, the first act, about one quarter of the movie, sets up the conflict that moves the protagonist into the second act, generally half the movie's time, where he/she tries to achieve a goal. In the final quarter of the movie, the third act contains the final struggle wherein the protagonist either achieves the goal or fails.
Best Reference Source
Even though Syd Field wrote other best-selling books, his first is still regarded as the screenwriting "bible" that sets the standard for teaching the art of successful screenwriting. The classic book contains guidelines that help screenwriters refine their craft, irrespective of whether they are beginners or practiced writers. It also contains insights, information about collaboration and marketing, and other helpful information.
From the original concept and creating the characters from the first scene to the end, readers will be better off after they have become disciples of Syd Field. Many screenwriters have relied on his follow-ups and new material as the reference sources to improve their work and learn about the industry.
A Teacher at USC
Despite his busy career, Syd Field made time to personally connect with film students as a lecturer at USC's Dana and David Dornsife College of Letters, Arts and Sciences. Jean Renoir's student didn't forget the gratitude he felt towards the person who as a teacher (he once said in an interview) changed his life.
For aspiring screenwriters, Syd Field is a good place to start learning how to become successful. His guidance comes from an expert who succeeded in everything he did related to his profession and the art of screenwriting and film making.