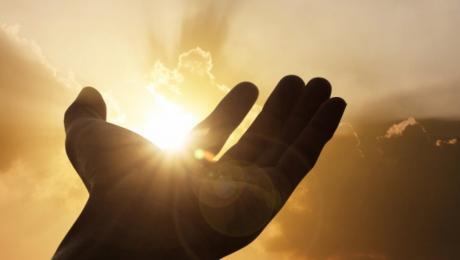 Grief involves a broad range of emotions that can be difficult to sort out. Putting them on paper not only helps sort out those feelings, but also helps a writer connect with their audience in a real, raw way that other writing cannot accomplish. There are several ways to approach writing about grief, and each writer who is going through something profound in their life will know what works best for their situation and the way they need to process their feelings.
Pure Non-Fiction
The most straightforward way to approach grief in writing is to get the facts and feelings down in neat, chronological order. The grieving writer may begin by writing down the events leading up to what happened, followed by the pinnacle of the occurrence. This will be the hardest part of such writing as it will likely cause the original feelings to surface. Once through the bare bones of the story, the writing can take a turn into exploring all the feelings the event prompted: disbelief, anger, and sadness.
This type of structure will help the writer experiencing the grief look at each emotion from the point of view of its source. This can be fleshed out further by describing the physical effects these feelings had on the sufferer (headaches, sleeplessness, weight loss) and on those family and friends who were there to deal with the fallout.
Creative Non-Fiction
Softening the story can help the writer connect with a wider audience without losing the depth of the story. One way to do this is to spend more words painting pictures of the people involved, turning them into characters rather than simply "subjects." Creative non-fiction makes a true story more readable as it focuses not only on the event that happened but on the lives of the people affected. Here, the writer will also take care to convey a well-described setting for each portion of their story.
Truth-Based Fiction
When turning true stories into fiction, it is vital to consult with the people involved to determine how much discretion they want when their place in the story is written. Names, times, and places will have to be changed, and some may have to be omitted. This also gives the writer the freedom to craft other emotional scenarios which, in many cases, can help them approach their own grief in a different, healthier way. This can be the catalyst to moving forward in real life. 
By turning a life-changing event into a fictional story, a grief-stricken writer can detach themselves slightly from the feelings that cause them the most pain and focus on telling a story to which many people can relate. Most of us have lost someone close to us, whether through death, divorce, or other life events. 
No matter which way works best for the individual writer, writing through grief becomes an effective part of the healing process. As a writer explores their feelings through each portion of their story, the writing process itself will help them explore and accept what they are going through and will provide a starting point for their next steps in healing.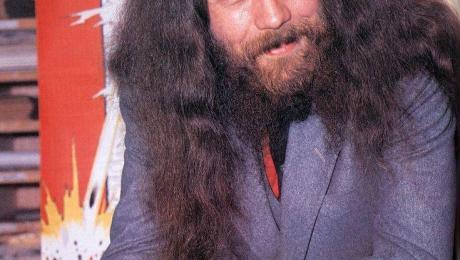 British writer Alan Moore is one of the most prolific and critically acclaimed writers of the graphic novel genre. His groundbreaking novels include the super hero series, "Watchmen," and historical horror story, "From Hell."
Meant for a Mature Audience
Alan Moore's stories are usually set in a dystopian environment and can contain political critiques. "Watchmen" comprised a series of 12 books that earned a place on Time magazine's list of 100 greatest novels. He is the source for the Guy Fawkes mask that has become a protest symbol and was worn by his character in the "V for Vendetta" book series. This series, originally published in 1982, depicted a masked vigilante crusading against a fascist British government and a complicit British media.
In "Watchmen," Moore used super heroes (a comic industry staple) and presented them as being less heroic and more fallible with human-like traits. His 1980s books inspired the comic book industry to target adults, as his creations revealed that there was money to be made from adult consumers.
Horror and Moore
Moore has masterfully used horror-master H.P. Lovecraft's use of a creeping sense of dread in his own distinctive style. He mischievously uses horror to make readers face taboos in this genre, so his contributions are even more unsettling.
His horror book series, "Providence," is praised as a masterpiece and as the "Watchmen" of the horror genre. This series also contains references to Lovecraft's life and work.
Not Afraid of Taboos
Moore's use of the graphic novel medium forces readers to face what makes them uncomfortable, including taboos. From his initial foray in the horror genre with the "Swamp Thing," Moore has revealed that he ignores taboos.
He artfully uses myths, legends, and mysteries to create stories that are mature, complex, and dark. The "Neonomicon" contains an inhuman character among a human cast of characters. "From Hell" uses the mystery surrounding the identity of the serial killer Jack the Ripper.
The Fourth Dimension and Moore
Moore has also been praised for using the cubist and futurist tendencies of the medium to explore how space and time can be presented in the fourth dimension. The fourth dimension stretches the relationship between the space and time continuum and complements Moore's talent for creating stories within stories to immerse readers in his tales.
Moore skillfully uses the fourth dimension to create multiple dimensions—fitting for someone who wants to "blur the lines between what's real and what's made up," (as revealed in a Guardian newspaper article).
The graphic novel genre makes his stories more memorable because of its powerful mix of text and art. Whether his books are set in the past or the future, Moore leaves an indelible impression on readers who keep coming back for more.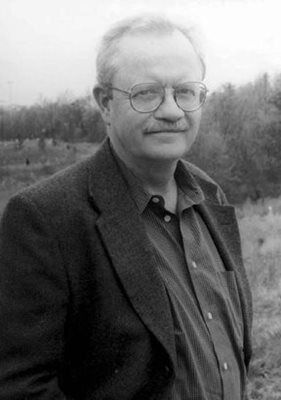 The Colorado-born writer Kent Haruf wrote novels of small town life with an understated flair. He was struck by the writing bug in college but spent decades in obscurity honing his craft before he became a successful published author in his forties.
Determination and Self-Belief Paid Dividends
Kent Haruf's commitment to writing was demonstrated by his application to attend the Iowa Writers' Workshop, as described in his article in the literary magazine Granta, "The Making of a Writer." He did not give up after his first application was rejected by the Workshop. The second time he applied, he was so determined to be accepted that he moved his family to be near the Workshop before receiving an acceptance.
He obtained a job working as a janitor in a nearby nursing home, while he plied the Workshop with stories to add to his application. This time he was accepted by the Workshop, where his experiences made him confident that he had writing talent. That was sufficient incentive to continue writing, and the Workshop provided him with useful connections.
By the end of his fellowship, he had begun to locate his stories in Holt, Colorado. However, he worked as a teacher for more than 11 years while continuing to write. When he felt ready, he approached John Irving, a writer he had met at the Workshop. Irving recommended him to his agent, who accepted Haruf as a client.
Time-Improved Writing
Perhaps it was because of his diligence that his British publisher praised his "beautifully restrained" work, according to The Guardian newspaper. His writing style complemented the stripped-down reality he described in his interview with John Moore of the Denver Center. It takes time and skill to write restrained prose that touches readers' hearts.
Spare Prose Complementing the Colorado Setting
Haruf's favored location was the eastern plains of Colorado where he grew up. He spent the first 12 years of his life in three towns where his experiences left a lasting impression that is reflected in his writing and the chosen setting for his work. The culture of the region provided the background for the creations of his imagination and the spare yet rich interior lives of his characters.
The quiet beauty of his work reflected the spare beauty of this flat part of the state and the dry terrain which was tough on the economic prospects of its inhabitants. As a teacher, Kent Haruf pointed out to his students the importance of hard work in refining natural talent; he was living proof of that message.