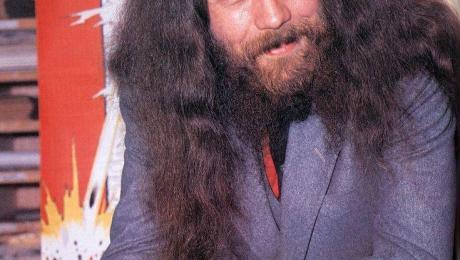 British writer Alan Moore is one of the most prolific and critically acclaimed writers of the graphic novel genre. His groundbreaking novels include the super hero series, "Watchmen," and historical horror story, "From Hell."
Meant for a Mature Audience
Alan Moore's stories are usually set in a dystopian environment and can contain political critiques. "Watchmen" comprised a series of 12 books that earned a place on Time magazine's list of 100 greatest novels. He is the source for the Guy Fawkes mask that has become a protest symbol and was worn by his character in the "V for Vendetta" book series. This series, originally published in 1982, depicted a masked vigilante crusading against a fascist British government and a complicit British media.
In "Watchmen," Moore used super heroes (a comic industry staple) and presented them as being less heroic and more fallible with human-like traits. His 1980s books inspired the comic book industry to target adults, as his creations revealed that there was money to be made from adult consumers.
Horror and Moore
Moore has masterfully used horror-master H.P. Lovecraft's use of a creeping sense of dread in his own distinctive style. He mischievously uses horror to make readers face taboos in this genre, so his contributions are even more unsettling.
His horror book series, "Providence," is praised as a masterpiece and as the "Watchmen" of the horror genre. This series also contains references to Lovecraft's life and work.
Not Afraid of Taboos
Moore's use of the graphic novel medium forces readers to face what makes them uncomfortable, including taboos. From his initial foray in the horror genre with the "Swamp Thing," Moore has revealed that he ignores taboos.
He artfully uses myths, legends, and mysteries to create stories that are mature, complex, and dark. The "Neonomicon" contains an inhuman character among a human cast of characters. "From Hell" uses the mystery surrounding the identity of the serial killer Jack the Ripper.
The Fourth Dimension and Moore
Moore has also been praised for using the cubist and futurist tendencies of the medium to explore how space and time can be presented in the fourth dimension. The fourth dimension stretches the relationship between the space and time continuum and complements Moore's talent for creating stories within stories to immerse readers in his tales.
Moore skillfully uses the fourth dimension to create multiple dimensions—fitting for someone who wants to "blur the lines between what's real and what's made up," (as revealed in a Guardian newspaper article).
The graphic novel genre makes his stories more memorable because of its powerful mix of text and art. Whether his books are set in the past or the future, Moore leaves an indelible impression on readers who keep coming back for more.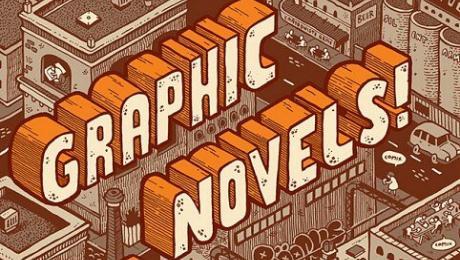 Graphic novels (another name for comic books) have become increasingly popular with children, teen readers, and adults. The boom in the last 10 years in this category is due to the popularity of Japanese comics with young readers.
The result is that critics recognize the artistic value of graphic novels with awards, and educators are using them as teaching material. For writers interested in trying this medium, no longer considered poor literature, libraries are a good resource. In fact, librarians have noticed they are among their most circulated genre categories.
Reasons for Graphic Novels' Popularity
Children and teen readers love graphic novels because of their easy-to-read mix of text and visual content. Graphic novels are preferable for readers of limited attention spans. With the advent of the online age and smart phones, young readers' attention spans have shortened. Academic recognition has also widened exposure to graphic novels, as has e-book lending. Serial graphic novels make the digital format an efficient stocking medium; and tech-savvy teens respond better to digital content.
Adults with limited free time, or who are too exhausted when they have free time, are also gravitating to graphic novels and short stories. Adult readers have discovered that graphic novels possess more depth then the comic books of their youth. The illustrated stories that unfold in graphic novels have the complexity, depth, and variety of traditional novels. With less text they are easier to consume; they stimulate enjoyment by being entertaining, and they have emotional appeal, while providing the intellectual stimulation adults seek in novels.
Critically acclaimed books by Dave Gibbon (Watchmen, released in 1987), Art Spiegelman (Maus, released in 1991), and Alan Moore's trend-setting works boosted these writers' circulation. In this decade, traditional publishers have published other acclaimed books by authors including Alison Bechdel (Fun Home, released in 2006), Marjane Satropis (Persepolis, released in 2000), Raina Telgemier (Smile, released in 2010), and Chris Ware (Jimmy Corrigan, The Smartest Kid on Earth, released in 2000).
Why Graphic Novels with LGBT or Sexual Orientation Content Are Increasing
LGBT students are present in almost every high school. Researchers have reported that they constitute between approximately three to ten percent of the student body. School bullying and the high rate of suicide attempts by bullied LGBT pupils appears to be rising. Writers of graphic novels explore this content more because they have researched the preferences of their target audience, including educators, who are using these stories for teaching purposes.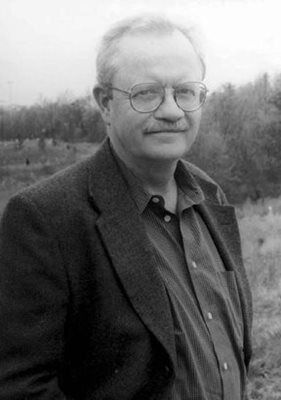 The Colorado-born writer Kent Haruf wrote novels of small town life with an understated flair. He was struck by the writing bug in college but spent decades in obscurity honing his craft before he became a successful published author in his forties.
Determination and Self-Belief Paid Dividends
Kent Haruf's commitment to writing was demonstrated by his application to attend the Iowa Writers' Workshop, as described in his article in the literary magazine Granta, "The Making of a Writer." He did not give up after his first application was rejected by the Workshop. The second time he applied, he was so determined to be accepted that he moved his family to be near the Workshop before receiving an acceptance.
He obtained a job working as a janitor in a nearby nursing home, while he plied the Workshop with stories to add to his application. This time he was accepted by the Workshop, where his experiences made him confident that he had writing talent. That was sufficient incentive to continue writing, and the Workshop provided him with useful connections.
By the end of his fellowship, he had begun to locate his stories in Holt, Colorado. However, he worked as a teacher for more than 11 years while continuing to write. When he felt ready, he approached John Irving, a writer he had met at the Workshop. Irving recommended him to his agent, who accepted Haruf as a client.
Time-Improved Writing
Perhaps it was because of his diligence that his British publisher praised his "beautifully restrained" work, according to The Guardian newspaper. His writing style complemented the stripped-down reality he described in his interview with John Moore of the Denver Center. It takes time and skill to write restrained prose that touches readers' hearts.
Spare Prose Complementing the Colorado Setting
Haruf's favored location was the eastern plains of Colorado where he grew up. He spent the first 12 years of his life in three towns where his experiences left a lasting impression that is reflected in his writing and the chosen setting for his work. The culture of the region provided the background for the creations of his imagination and the spare yet rich interior lives of his characters.
The quiet beauty of his work reflected the spare beauty of this flat part of the state and the dry terrain which was tough on the economic prospects of its inhabitants. As a teacher, Kent Haruf pointed out to his students the importance of hard work in refining natural talent; he was living proof of that message.