Flash fiction, or extremely brief works of fiction, has exploded in popularity over the past few years but has been around longer than many realize. In America, one can find examples of such micro-storytelling as early as the 1800s from authors including Kate Chopin and Walt Whitman. The popular magazine Cosmopolitan popularized these short forms by way of their "Short Short Story" section, and by the 1930s, anthologies of these shorts started to hit the printing presses.
Presently, numerous print literary journals are dedicated to flash fiction, including the Vestal Review and Flash: The International Short Short Story Magazine. The internet has
broken through the limitations of print publishing these short pieces and given audiences a means to instant satisfaction, both in writing and reading the short-form written works that feature short prose, snippets of high drama, and often open endings designed to leave the reader wondering, "What next?"
Bite-Sized Narratives
Often called "fast food for the mind," flash fiction has jumped off the pages of obscure literary magazines and found a comfortable niche on the internet. Now everyone with an internet connection and some imagination is invited to try their hand at this not-so-new style. Some writers take flash to the extreme. Historically, although the story has seen a few versions from one telling to another, there is a tale of Ernest Hemingway winning a bet with his "For sale: baby shoes, never worn."
In addition to the six-word-story challenge alluded to above, folks have come up with other now commonly accepted subsets for flash fiction. Included in these powerful little subs are:
140-character stories called "Twitterature"
50-word "Dribbles"
100-word "Drabbles"
750-word "Sudden Fiction"
While there is no hard and fast rule for an actual word limit to any flash fiction story, audiences will agree on "the shorter, the better." The internet is, after all, the go-to source for bite-sized information and entertainment. Because of this, flash fiction naturally took over a corner of the web. Not only has the internet been the impetus for enhanced awareness of the style, it has blatantly influenced its popularity. We now see online journals dedicated solely to this uniquely satisfying writing style.
New online journals crop up weekly, bringing us new flash fiction to consume. With every new voice on the web, the style continues to evolve and new rules are written. Keeping in form means flash writers take existing forms and redefine them. As long as the many forms of flash fiction remain nebulous, audiences will remain interested.
Saturday, 02 February 2019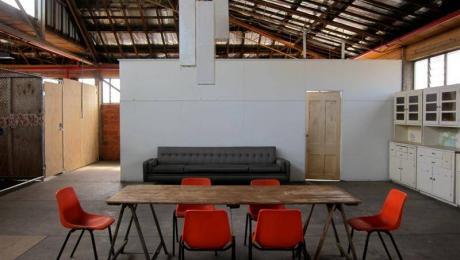 Writers may at times find themselves stuck for a new angle on an existing project or at a loss for new topics to explore. When this happens, writing becomes frustrating, and that puts a damper on creating new material. If you are a writer, consider how your immediate surroundings affect you. Do the "same four walls" often make your writing as drab as your office? Does your personal writing drone on about the same topic night after night? If so, it is time for a change.
Professional Spaces
Professional spaces are often highly limited in how they can be personalized. In a creatively stifled office situation, it often helps to invest a small amount of money into personal writing effects like fountain pens, colored pens, and higher-end notebooks or sketch books. Taking notes with different tools helps pull a bored office worker out of the mundane and makes business writing sound better. It is also easier to work when you are happy. E-mails and memos will sound much more alive, catching more interest.
Artistic Spaces
Personal writing spaces offer a lot more freedom when it comes to how they can be decorated. Writers with their own writing rooms can experiment with color, sounds, and scents to wake up the right hemisphere of their brains. If painting the walls with inspiring colors (usually oranges, blues, and greens) is too much of a task, walls can be covered with colorful tapestries or even embellished bed sheets and photo frames. Background music helps some and hinders others, so try a few things until you find a happy place.
Of course, some writers may engage in work that requires both professionalism and extreme creativity. These are the lucky ones! Marketing and advertising are two such careers where a certain amount of artistic freedom is rewarded with bigger paychecks and better contracts. In these instances, such writers are encouraged to make their work spaces (desks, offices, studios) a reflection of their creative vision, places that never stop inspiring their work.
No matter the type of writing you do, whether personal or business, if you ever feel stuck for new ideas, try changing up your surroundings. Something as simple as sitting in a new park if you work primarily indoors, or writing in a museum cafe or anywhere else you do not usually go, can provide the boost needed to start creating again.