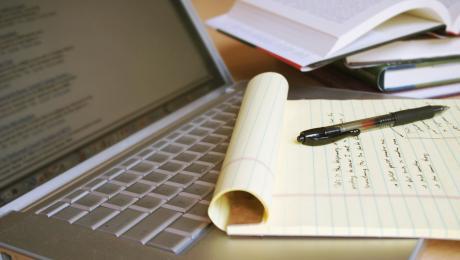 Are you ready to write a book? Do you think getting your book published will be the most difficult challenge? Actually, the hardest part is writing a book, as there are more opportunities than ever before to publish a book. There are also more tools available to make the writing task easier.
Before you begin writing, you need to have your writing tools ready for use. Which one will work for you? The optimal writing tools provide the support a writer needs to become productive.
Software Tools for Writers
Will you use Word, Pages, Nisus Writer Pro, Scrivener, or something else? Scrivener is made for writers and is ideal for long projects. It can also output books directly to self-publishing services. Storyist offers an alternative to Scrivener. Its iOS version enables writing on the go. Storyist also has tools that help writers who intend to self-publish their work.
If you want to use a free tool, consider the open source Bibisco tool for Windows and Linux users. Its capabilities include character development tools and book and scene organization tools. InDesign and Photoshop are useful for creating the visual aspects of the book.
Mobile apps permit writing on the go. Word for iPad, Storyist for iOS, Pages and Quip for iOS, and Google Docs for iOS and Android are all available. OneNote, Evernote, and Pocket are all helpful for research. Trello, a project management tool, helps writers track their work and become more consistent. Go ahead and see what else you can use. Novel Factory, creative writing and other software offer writers many choices.
Self-publishing Sites for Writers
If you plan to self-publish, you have several options. CreateSpace, Author House, and Xlibris are cost-free or come with charges for more supportive services. EBook distribution choices vary with Smashwords, Draft2Digital, PigeonLab, EpubDirect, BookBaby, and eBookPartnership.
Book Proposals for Nonfiction Books
If you want a publisher to publish your nonfiction book, you will need to create a book proposal to pitch your book idea. A book proposal explains why your book, or book idea, is a marketable product. It can be 50 pages or more. Seasoned writers create the proposal before drafting the book. But, new writers may find it easier to write the book before creating the proposal. Do what works best for you.
A Novel Synopsis for Publishers
Agents or publishers want to see what happens in the novel. The synopsis contains the narrative arc of the novel from beginning to end. A novel synopsis is useful because it reveals weaknesses in the plot, characterizations, and/or the structure of the novel. The synopsis also reveals how unique or interesting the story is.
Writing is a process that begins with the basics, before the writer's creative skills are exercised. Being organized, knowing how you want to publish the book, and preparing what is needed will make the process productive for you.