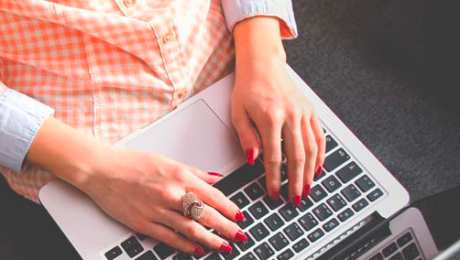 As a writer, do you balk at big projects? Do you wonder where to begin or have problems focusing on the mountain of work before you? If you are beginning a book and can't figure out where to start, or if you are mid-story and have lost focus, reading through these pitfalls and how to avoid them will motivate you to take action and finally get your book written.
Stop Over-Researching
When writing on a specific topic, it is imperative to research that topic and know what you are talking about. It is counterproductive, however, to read and pick apart every book you can find on the topic by other writers in the field. What you want is your own fresh perspective, not your writing reflecting everyone else's. Do your research to include in your work, but know when to pull back and add your own thoughts to the topic.
Stop Brain-Storming
While free-writing is a good way for some writers to clear their heads and turn over new ideas, it is not the way to start a book. Give your work focus early on by composing a brief thesis that reflects a perspective your reader will value. This will give your work a solid introduction while keeping your writing on track.
Stop Staring at a Blank Page
Before going on a road trip, smart drivers begin with a map and a clear idea of where they are headed and how they will get there. There may be some detours or delays along the way, but they remain focused on their goal. As a writer, beginning your story without a map will lead you nowhere. Even a loose outline of what you want to cover will keep your writing trained on the task at hand and will alleviate that daunting "staring at a blank page" feeling that can block writing before it begins.
Stop Being Orderly
While it may seem logical to start writing a book at Chapter One, this is actually one of the hardest places to start. Your first chapter sets the stage for the rest of the book and must support the entire story. Likewise, your last chapter must tie the story up into a perfect bow without any loose ends. By writing from your middle chapters first, or even building your story in both directions, you will have enough material to write a solid first and last chapter, perfectly framing your story.
Stop Losing Focus
This is one of the most difficult things to accomplish when writing at length. The sock drawer needs to be organized. Trash needs to go out. A hundred other things need to be done. Despite all this clawing at your attention, your project awaits. If you intend to write a quality piece, give it the attention it deserves, even if that means scheduling time in your day for it like any other job.
Stop Editing
Editing while you write will only hinder your progress. If you are being counterproductive, you will quickly become frustrated and may abandon the project altogether. Nothing has to be perfect in your first draft (or your second, or third). Once you have at least the bare bones of your story in place, then you can worry about smoothing out the wrinkles.
Writing a book is a massive task that can be daunting and frustrating, and make even a professional writer want to throw in the proverbial towel. By kicking these common bad habits, your best writing will happen more easily than you thought possible.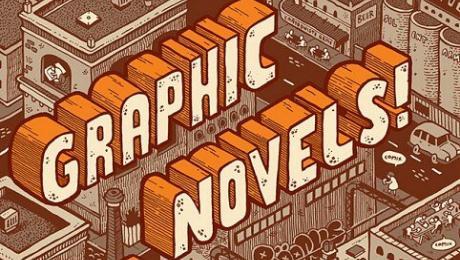 Graphic novels (another name for comic books) have become increasingly popular with children, teen readers, and adults. The boom in the last 10 years in this category is due to the popularity of Japanese comics with young readers.
The result is that critics recognize the artistic value of graphic novels with awards, and educators are using them as teaching material. For writers interested in trying this medium, no longer considered poor literature, libraries are a good resource. In fact, librarians have noticed they are among their most circulated genre categories.
Reasons for Graphic Novels' Popularity
Children and teen readers love graphic novels because of their easy-to-read mix of text and visual content. Graphic novels are preferable for readers of limited attention spans. With the advent of the online age and smart phones, young readers' attention spans have shortened. Academic recognition has also widened exposure to graphic novels, as has e-book lending. Serial graphic novels make the digital format an efficient stocking medium; and tech-savvy teens respond better to digital content.
Adults with limited free time, or who are too exhausted when they have free time, are also gravitating to graphic novels and short stories. Adult readers have discovered that graphic novels possess more depth then the comic books of their youth. The illustrated stories that unfold in graphic novels have the complexity, depth, and variety of traditional novels. With less text they are easier to consume; they stimulate enjoyment by being entertaining, and they have emotional appeal, while providing the intellectual stimulation adults seek in novels.
Critically acclaimed books by Dave Gibbon (Watchmen, released in 1987), Art Spiegelman (Maus, released in 1991), and Alan Moore's trend-setting works boosted these writers' circulation. In this decade, traditional publishers have published other acclaimed books by authors including Alison Bechdel (Fun Home, released in 2006), Marjane Satropis (Persepolis, released in 2000), Raina Telgemier (Smile, released in 2010), and Chris Ware (Jimmy Corrigan, The Smartest Kid on Earth, released in 2000).
Why Graphic Novels with LGBT or Sexual Orientation Content Are Increasing
LGBT students are present in almost every high school. Researchers have reported that they constitute between approximately three to ten percent of the student body. School bullying and the high rate of suicide attempts by bullied LGBT pupils appears to be rising. Writers of graphic novels explore this content more because they have researched the preferences of their target audience, including educators, who are using these stories for teaching purposes.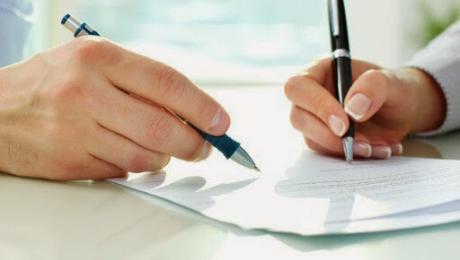 Even the most seasoned writer can lose focus with their work. Whether working on a freelance article with a tight deadline or a full-length novel involving extensive research, things can and will get in the way. At times, this can make a writer feel unproductive, questioning their own abilities and undermining confidence in their work. One way to resolve such problems is to enlist the help of a writing partner.
Motivational Partners
Sometimes, all it takes is a fresh pair of eyes to find a hole in a story or a character flaw, or to provide a fresh perspective. When someone reads another writer's work from their own perspective, they may see it as the reader might. This allows them the space from the original work to post questions readers would pose. They can then fill in the blanks, giving that written work a spark the writer would otherwise not expect. When a writer sees fresh words entangled with their own, it may refocus their attention.
Motivational partners are also fantastic at helping combat writers' block. When a writer looks at a story long enough, the words begin to blend together. It can be difficult to figure out where a scene or even an entire plot is going. In this case, a writing partner can identify where a story dropped and either add a new twist or continue developing the writing from a seemingly dead end. Co-written stories often have a wonderful flow and a subtly changing perspective that keeps readers interested.
Teaching Partners
While engaging a writing partner is a rich source of motivation, a plethora of learning opportunities also exists. If both writing partners are willing and able, each can benefit by raising the other's writing skills in a friendly, creative atmosphere. A writing partner can bring new styles for a stuck writer to try on their own, and can be a viable source of tips and tricks for honing one's writing. As a worst case scenario, another writer below one's own caliber can teach us how not to approach something.
Looking for a writing partner or even accepting that one may be needed can be a humbling experience, especially if a writer does not find the best partner right off the bat. Like anything, it is a path of trial and error. When an author is unafraid to step outside their comfort zone, they will find new inspiration in often unlikely places.