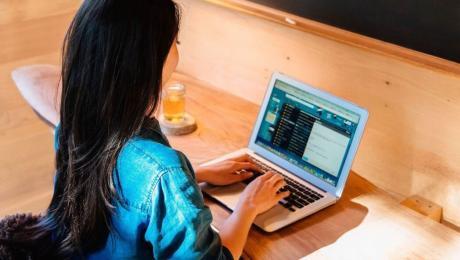 Bloggers have to engage and maintain their readers' attention. A study has found that only 16% of visitors of a website read every word of its content. Evidence from consumer reports, polls, and experiments reveals that computer screens make the content more difficult to read than it would be on printed paper.
A blog writer must craft the content to hold the reader's attention. It is harder for people to read content that winds slowly to its conclusion because reading online content subtly impairs reading comprehension even for higher-literacy readers. Perhaps this is also why online material is less conducive to learning than is content printed on paper.
The following tips will help you to hook your readers and hold their attention:
Write for the Reader You Want to Engage
Are you writing for an educated audience or a wider consumer audience? This makes a difference because the online behavior of higher-literacy readers is unlike that of lower-literacy readers. Lower-literacy readers are not text scanners; while higher-literacy readers scan the text.
Lower-literacy readers read each word, so multi-syllabic words should be avoided to speed the process for them. If they are your intended audience, do not present the material in a style that is too complicated for lower-literacy readers. Dense text loses the attention of such readers as they skip over it to save time and effort.
Grab the Reader's Attention with the First Sentence
The first sentence is critical because it engages the reader while providing some idea of the subject matter at the same time. Consider beginning with a question, a statistic, a quote or use another way to hook the reader.
Do Not Waste Words and Avoid Longwinded Sentences
Use words that most people can understand. Because of the limited attention span of most online readers, a blogger has to focus on getting the point across as quickly as possible. The content needs to be crafted so that every part of the content—from words to punctuation style and arrangement—adds something to the product. Read the content aloud to gauge the pace of the text.
Make Your Text Easily Scannable
Scanning is a technique used by readers to make the content less tiring to read.
Research how formatting, lists, headings and sub-headings, and other techniques are used to make the text more scannable. Focus on making it easier for readers to remember the content. 
Readers reward bloggers who write unique, engaging, and informative content. Keep in mind that according to the U.S. Department of Education 43% of the population has a low literacy level. Present your content in a way that engages both higher-literacy and lower-literacy readers, if you are writing for a general audience.