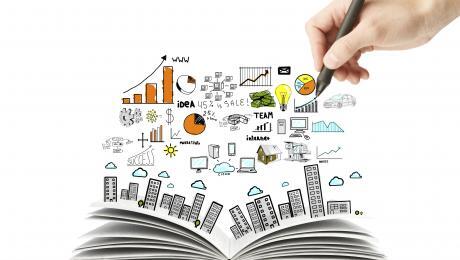 There is value in writing well. Even if you are a multi-tasking, frequently-under-stress executive, making time for better business writing is worth it. It is not frivolous or tiresome; indeed, communicating effectively will benefit your career. See below for some tips to get you started.
Think First and Write Afterwards
Your communications need to be engaging and plain-spoken, so that your style of composition does not burden busy people. Effective writing is a cultivated skill. Do not write prematurely; think first about what you want to communicate. People who think as they write do not convey their thoughts clearly. Their communications lack structure. Be thoughtful, and avoid haste. Consider what your reader (or readers) should think or know after receiving what you sent.
Do Not Bury Your Point
Present the main idea first. Impactful business writing has clarity. Summarize your point in the beginning regardless of whether you write a memo, proposal, or an email. It will help you better craft your argument/communication. You will save your audience's time, and your writing will stand out by being direct.
Avoid Padding Your Message
Emails should be brief, clear, and specific. The beginning sentences should let the reader know about the rest of the message. You will capture the attention of busy professionals by giving them a brief summary of the contents in the opening of your message.
Each word should matter. Be concise. Get rid of filler words and phrases. Grandiose language reflects verbosity, not intelligence. Convey the objective clearly. Use stronger action verbs, and remove prepositions for more direct language.
Avoid Acronyms and Jargon, Where Possible
Industry-specific jargon and acronyms may be necessary sometimes, but when used frequently they indicate laziness and bore the reader.
Write with a Natural Tone
Writing that is either stuffy or overly casual hits the wrong tone. Be natural. Write the content quickly, and edit it later.
Review and Edit the Text
Go over what you write. Read your writing objectively, and remove unnecessary words and content. Readers pay less attention to verbose content. When appropriate, ask for feedback from colleagues, especially if you are writing a proposal, report, or an important memo. Other viewpoints will help you improve.
If your business writing is not as clear as it should be, then focus on how to improve it. Put yourself in your recipient's place, and consider whether what they will receive is what you wanted to convey. If you have the time, read some books about improving business writing.