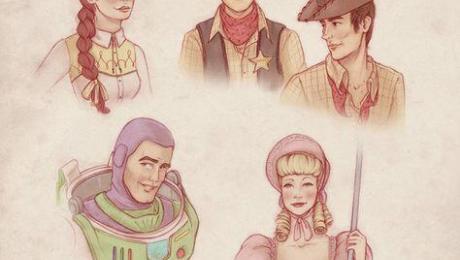 If there is one thing avid readers are frustrated by, it is reading a novel or other story in which the details of personality of any of its characters change throughout the read. When a story feels as if it was thrown together, it becomes hard to follow, and readers do not want that. They want a read that is engaging and makes sense. A major flaw in many stories is lack of character continuity, something authors of all experience levels need to pay close attention to.
The Problem for Readers
When characters carry inconsistent characteristics, it makes reading the story cumbersome and confusing. This situation can occur when more than one person is writing the piece or when the author is writing off the cuff, creating the story as they go without taking notes. It also happens when the story has not been researched ahead of time or proper character development wasn't outlined prior to writing. Realistically, this can make readers abandon the book and generate poor ratings, killing sales.
The Problem for Writers
Any writer will understand that when inspiration hits, they need to go with it. Brainstorming and free-writing is perfectly fine for notes and first drafts; however, the writer must then take the time to check for consistency. Errors and oversights typically occur when self-publishing authors lack outside editing. This results in a poor quality book, low sales, and bad reviews of both book and author. It also prevents readers from returning to the same author's future works.
The Solution
The best practice for a writer during the creation process is to take notes as they go. No matter how well an author knows their characters and what they want from the story, small details can make the biggest difference in readability. Notes should be jotted down each time a detail about the character comes out, such as personality quirks, moods, or health issues. If a character has an eighth-grade education, note this! This way it will be clear not to have the character speak or act above their social level.
Once the story is written, the list of character details can be organized alphabetically or in order of appearance in the story. The latter is the easiest way to assist an editor and to introduce the reader to the characters if the list will be included as an aside to the story. If a character list is included, it is usually done so in very long works of fiction or in screenplays prior to the first chapter. Notes can of course be re-written for clarity once compiled. Regardless, this will add continuity to the writing and aid in ease of reading.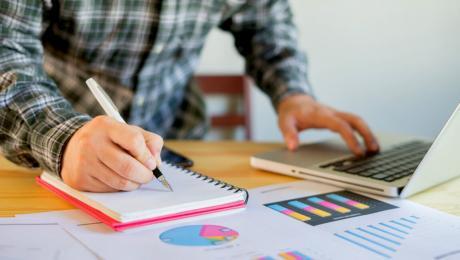 Because being a writer involves so much more than writing, many writers can be put off by "what happens next" after their manuscript is complete. Some will delay writing for fear of the selling process while others may have the next great American novel sitting in a file on their laptop hoping it will publish itself. This quick seven-step guide will give writers who are reluctant to handle the business side of their work the boost they need to be successful.
Begin with a Brainstorm
Sometimes when faced with a large project, too many elements encroach from all directions, making them difficult to sort out. This is where a brainstorm (or a brain-dump) comes into play. Beginning at the beginning is impossible when one doesn't know where to start. If this is the case, start anywhere. Imagine where you will be a year from now and what it will take to get there. Your first publication, more books completed, and growing your online presence are good places to start.
Find Your Common Themes
Once your next year is on paper, comb through to determine which goals fit into the same theme. Themes can include writing improvement, publishing (including locating and querying appropriate agents), and social networking. Education is another theme that can crop up. That would include things like finding a writing partner, attending workshops, and industry research.
Prioritize Your Objectives 
With your goals more organized, you can start prioritizing your objectives. Based on your current situation, figure out what your highest priority is – what must you accomplish first before any of the other steps can happen? Be honest with yourself, and determine what your writing career really needs by setting your personal wants for your career aside. Work your way outward into a realistic road map to your goals. 
Build Your Platform 
Next, you will need to choose which goals you are going to pursue. Pick two of your most critical focus areas or themes, and think about what steps are needed to complete them. A good, attainable business plan typically contains two goals. The third and fourth goals and so on become secondary goals. All goals should have an action list with clear steps toward achievement. 
Make a Realistic Timeline
For each goal, setting a timeline will keep you accountable and allow you to budget your time accordingly. Timelines can be composed of weekly, monthly, even seasonal deadlines that you set based on your needs. Every time you set a deadline, remember to set a fallback date in case that deadline is missed. This makes keeping to your schedule a bit more forgiving in case something comes up.
Compile Your Plan 
When putting together your final writing business plan, it helps to create a visual reference. Using a spreadsheet is the easiest way to chart your plans. Begin with the headers Area of Focus, Goal, Timing, and Action Items. As you fill in the list, highlight the priorities of each task. Recommended: light red for top priority, yellow for secondary priority, green for "when everything else is done." Keep this visual aid posted where you write so you are always reminded to stay on track.
Keep Going with Daily Challenges
With your business plan in place, the hardest part will be staying with it and keeping yourself honest. As a writer, you wear many hats, but your plan will help you keep your milestones in view. As you reach each one, you will feel more empowered to tackle the next. Give yourself room for new projects within your plan, and be forgiving of yourself when things change. Restructuring is easy once your time and goals are organized. Most of all, challenge yourself to ensure everything you do will help you reach those goals.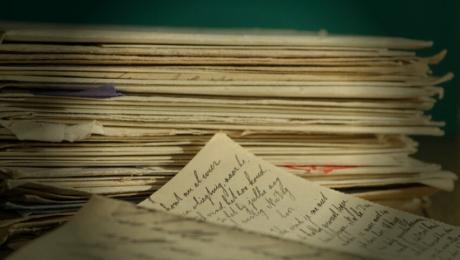 Literary agents and publishers have a tough job sorting through the piles of queries that come across their desks during any given month. Some rare gems are sent in by authors who are experienced in cleaning up their own work and educated in the query process. They understand what is expected of them and how to make a positive impression on potential investors in their work. These pro-tips will help authors have a better chance at passing the screening process and launching their new book.
Scouting the Field
Query Tracker Steven Salpeter of Curtis Brown, Ltd., states that before any manuscripts go out, "You should be making trips to book stores." Simply browsing displays can teach authors a lot about proper genre labeling, cover layouts, even the types of books that are given priority in placement within the store. This will help the author have a better idea of precisely what they are selling and what to compare it to, and will therefore allow for a much clearer pitch.
Preparing the Ammunition
The next tip comes from Stacey Graham, Associate Literary Agent with Red Sofa Library. She recommends while the author is shopping their market to ask themselves a few key questions. What type of person is this book written for? If they were to recommend your book, who would they show it to? Rather than limiting your audience to one cast "type," like history buffs or romance readers, think outside the lines. Readers always want new experiences, so think about ways to cross-promote.
Going In for the Kill
Also an agent for Curtis Brown, Ltd., Noah Ballard states if a query isn't addressed to him specifically, he will not read it. By doing some research on who you are writing to and what in particular they are looking for, authors stand more of a chance at earning a request for a full manuscript. Likewise, Corvisiero Literary Agency's Kaitlyn Johnson reminds authors that a query is the beginning of a working relationship. Following directions, showing respect, and giving one's best pave the way to success.
Too often, queries come across that never should have left the author's hands. Manuscripts that have not been edited for length and clarity, manuscripts that lack a clear genre or sub-genre, and those that arrive with a poor sales pitch are among the first to be rejected. Even if an author has been previously published, it is always a good idea to spend the extra time polishing both product and approach to make a positive impression on the agent or publisher.