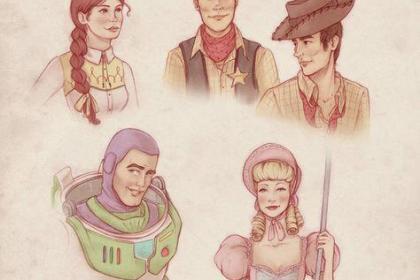 If there is one thing avid readers are frustrated by, it is reading a novel or other story in which the details of personality of any of its characters change throughout the read. When a story feels as if it was thrown together, it becomes hard to follow, and readers do not want that. They want a read that is engaging and makes sense. A major flaw in many stories is lack of character continuity, something authors of all experience levels need to pay close attention to.
The Problem for Readers
When characters carry inconsistent characteristics, it makes reading the story cumbersome and confusing. This situation can occur when more than one person is writing the piece or when the author is writing off the cuff, creating the story as they go without taking notes. It also happens when the story has not been researched ahead of time or proper character development wasn't outlined prior to writing. Realistically, this can make readers abandon the book and generate poor ratings, killing sales.
The Problem for Writers
Any writer will understand that when inspiration hits, they need to go with it. Brainstorming and free-writing is perfectly fine for notes and first drafts; however, the writer must then take the time to check for consistency. Errors and oversights typically occur when self-publishing authors lack outside editing. This results in a poor quality book, low sales, and bad reviews of both book and author. It also prevents readers from returning to the same author's future works.
The Solution
The best practice for a writer during the creation process is to take notes as they go. No matter how well an author knows their characters and what they want from the story, small details can make the biggest difference in readability. Notes should be jotted down each time a detail about the character comes out, such as personality quirks, moods, or health issues. If a character has an eighth-grade education, note this! This way it will be clear not to have the character speak or act above their social level.
Once the story is written, the list of character details can be organized alphabetically or in order of appearance in the story. The latter is the easiest way to assist an editor and to introduce the reader to the characters if the list will be included as an aside to the story. If a character list is included, it is usually done so in very long works of fiction or in screenplays prior to the first chapter. Notes can of course be re-written for clarity once compiled. Regardless, this will add continuity to the writing and aid in ease of reading.