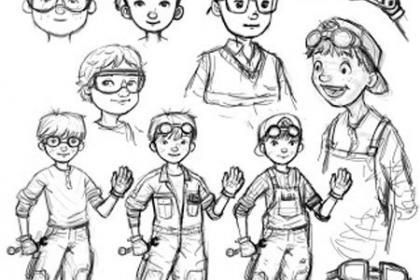 The characters in a story should be generally consistent, but to make them interesting, they must also be able to surprise readers. When developing the characters in your fiction story, apply the following tips to make them more memorable.
Drives and Desires
Characters that are driven toward satisfying some desire or achieving a particular goal tend to be intriguing to readers. There are bound to be obstacles and conflict on the journey to fulfillment, and readers enjoy having a front row seat from which to witness the turmoil likely to ensue. When a character is compelled by a driving need and will do anything to meet that need, despite challenges along the way, readers also feel compelled to tag along for the ride.
Be Vulnerable
While a character with huge ambition and an uncanny ability to easily overstep any obstacle might be impressive, he or she is not nearly as interesting as one with vulnerabilities. When a character's vulnerable side is exposed, readers perk up. Some will identify with that weakness; perhaps even empathize with that character. Readers will likely want to know how much of an impact that vulnerability will have on the character throughout the story. They'll also want to see if your character overcomes the challenges associated with it.
Keep Secrets
To make things interesting, let your main characters keep a few secrets. Having a big secret often means that a primary character stands to lose something big should that secret ever get out. The secret could be something from the past. Maybe it turns out that your main character, new in town and still trying to be accepted, served time for a felony years ago and will do anything to keep others from finding out. Perhaps you have a character hiding an addiction. Whatever the secret, it should provide your character with a motive for behaving a particular way. 
Introduce Contradictions
Just as secrets can be interesting, so can contradictions. One-dimensional characters will leave readers bored, but introduce a contradiction in their personality and things get interesting. Suppose you have a cranky character. Try showing his compassionate side in an unexpected moment. Perhaps you've created an intense introvert who keeps to herself, but is later discovered to be a stripper. See? Contradictions make things memorable.
When your characters are memorable, readers will become invested in finding out what happens to them. When that happens, readers will feel compelled to follow your characters to the end of the story.