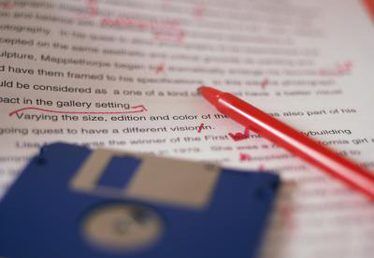 Copyeditors face unique challenges when working with multiple clients and writers. Primarily, everyone has their own idea of what is right and acceptable, and clients will vary on what they expect in any given piece of work. Rules also tend to change with the times as traditional writing forms make way for modern artistic freedom in speech and writing. How fast do things change? Oxford English Dictionary editors estimate they add around 1,000 words per year. Wrap your spell-checker around that statistic!
Editing in Real Life
Thinking that editing class you took in college is the be-all and end-all of editing is where potentially great editors falter, and this can make or break a career. Classes are only the beginning, no matter how thick and unwieldy the dictionary and style manual were that you memorized. The best learning even an experienced editor will find is in real life situations, especially from writers willing to share their editing nightmares.
If you Google a phrase like "bad editor," you will find more than 20,000 results telling you exactly what not to do, including a humorous definition from Urban Dictionary. Likely most of these "Don'ts" were born from writers fed up with their police-like editors ruining a good piece of writing by sticking hard and fast to old rules. As an editor, it is imperative to work with your writer rather than against them. Ultimately, you will end up learning a lot about yourself in the process.
When you are ready to get serious as an editor and you want to improve your skills in today's terms, find some writers to talk with. Writers are everywhere, so it should be easy to find some with some interesting editing horror stories. Brace yourself for brutal honesty in their opinions of editors because this will shed light on how you can improve. Pay attention to how they fear and perceive editors and vow to do better.
Consider the Audience
Consider editing as a continuing education in the English language. Consider the audience your writer is writing for and what the readers expect as far as form and function. It is important to know that being on the cutting edge of linguistics is bad for business (you don't want to be too different), but being able to flex your branches with differing needs and expectations will make you less of a "bad guy" and more of a partner.
Finally, seek out a mentor or team of mentors who will provide you uncensored advice on your copyediting techniques. The more people you ask opinions of, the more diverse your skills will become. This in turn will help you break free of stagnancy and allow you more room to grow in the career.