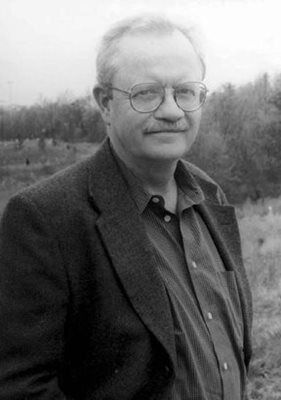 The Colorado-born writer Kent Haruf wrote novels of small town life with an understated flair. He was struck by the writing bug in college but spent decades in obscurity honing his craft before he became a successful published author in his forties.
Determination and Self-Belief Paid Dividends
Kent Haruf's commitment to writing was demonstrated by his application to attend the Iowa Writers' Workshop, as described in his article in the literary magazine Granta, "The Making of a Writer." He did not give up after his first application was rejected by the Workshop. The second time he applied, he was so determined to be accepted that he moved his family to be near the Workshop before receiving an acceptance.
He obtained a job working as a janitor in a nearby nursing home, while he plied the Workshop with stories to add to his application. This time he was accepted by the Workshop, where his experiences made him confident that he had writing talent. That was sufficient incentive to continue writing, and the Workshop provided him with useful connections.
By the end of his fellowship, he had begun to locate his stories in Holt, Colorado. However, he worked as a teacher for more than 11 years while continuing to write. When he felt ready, he approached John Irving, a writer he had met at the Workshop. Irving recommended him to his agent, who accepted Haruf as a client.
Time-Improved Writing
Perhaps it was because of his diligence that his British publisher praised his "beautifully restrained" work, according to The Guardian newspaper. His writing style complemented the stripped-down reality he described in his interview with John Moore of the Denver Center. It takes time and skill to write restrained prose that touches readers' hearts.
Spare Prose Complementing the Colorado Setting
Haruf's favored location was the eastern plains of Colorado where he grew up. He spent the first 12 years of his life in three towns where his experiences left a lasting impression that is reflected in his writing and the chosen setting for his work. The culture of the region provided the background for the creations of his imagination and the spare yet rich interior lives of his characters.
The quiet beauty of his work reflected the spare beauty of this flat part of the state and the dry terrain which was tough on the economic prospects of its inhabitants. As a teacher, Kent Haruf pointed out to his students the importance of hard work in refining natural talent; he was living proof of that message.