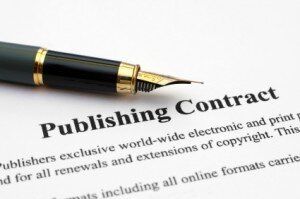 Thousands of novice writers looking for literary agents fall for a scam because they do not know where, or how, they can locate agents. Fake literary agents ensnare uninformed, gullible, novice writers and persuade them to part with their money. Even educated professionals in other fields, such as lawyers, can become victims of these unscrupulous predators.
According to a Washington Post article by Linton Weeks, James Fisher, a former FBI agent estimated that over 10,000 hopeful writers have lost over 50 million USD per year. This "genteel racket" has even inspired counterparts in India, according to a blog post by Tanuj Khosla on the Publishing Perspectives website.
Why Writers Fall for Fake Agents
Anyone can be an agent. Literary agents are not licensed, or scrutinized, by a regulatory or professional organizations. Jim Fisher's book "Ten Percent of Nothing: The Case of the Literary Agent from Hell" is about the first case that led to a criminal conviction. In his edinboro.edu blog, Fisher described the six basic scam types in a post about "The Genteel Racket." These swindles fleece novice writers before the representation contract is signed and after the signing of the contract.
Manuscript Evaluation Fees
Unpublished writers who are not picked up by legitimate agents are easy victims for this low-level swindle. Writers who fall for this scam, and do not learn from this mistake, are vulnerable to other scams.
Manuscript Editing Fees
Writers are drawn into this scam by fake agents who tell them editing is required before the works can be taken to publishers. The lure of this fraud preys on the belief that the work is worthy of being published and the defrauder has the connections and experience to make it happen. Authors suffer even more if they re-write their books based on the feedback they receive.
Phony Publisher and Agent Referral Kickback Schemes
These schemes create phony publishers and literary agents that refer the writers to editing services. This fraud works with the phony publishers and literary agents soliciting manuscripts through direct mail ads, ads placed in magazines, publishing directories, and other venues that seem legitimate to aspiring writers.
Fraudulent Contracting and Marketing Charges
In these schemes writers are charged for signing agent representation contracts and afterwards for the "marketing" of the manuscripts to publishers. Consultation, handling, and associated fees fall in these two categories.
Legitimate literary agents have a proven book sales record and they never charge manuscript review fees. They will not edit manuscripts or suggest editors. They also do not charge for marketing and related fees. Legitimate agents are compensated after the books are sold. Their payment is charged as a percentage of the advance and royalty payments made by publishers. Be careful and only give your manuscript to authentic agents.