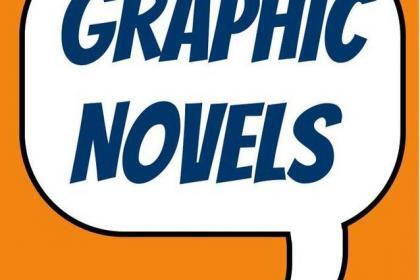 The engaging words and images mix of graphic novels (long-form narratives in the style of comic books) has enabled creative storytellers to craft compelling stories. Academic and critical respect has followed for what was once identified as an inferior reading genre.
The internet age and the reduced free time people have today have boosted the popularity of this more visual and effective method of storytelling for young and adult readers alike.
Popularized in the '70s, graphic novels have expanded the boundaries of comic book writing. The boldness that comes naturally to this more accessible medium has encouraged writers to be revolutionizers. Graphic novel series are highly conducive to the digital format that young and adult time-challenged readers prefer.
However, the process involved in creating the novel is harder and slower for authors. It's also less immersive than prose because of the drawing and design work that's required.
A Powerful Tool for Creative Minds
Graphic novel writers have accepted the advantages of using this medium to boldly engage readers. Writers have used its freedom and accessibility to address important themes, tell personal stories, and take on taboos.
The range of themes in this storytelling medium is no less restricted than traditional literature. The variety of themes is illustrated in the adolescent pains addressed in "Ghost World," the politics of "V for Vendetta," the personal stories of immigrants in "Persepolis" and "The Best We Could Do," and Nazi occupation as told by "Maus." Popular graphic novels have won the Pulitzer Prize, led to film, TV, and theater adaptations, and raised the graphic art of comic book storytelling.
These visual stories pack a punch that is powerful and effective in a way that word-centric texts cannot be. As a result, educators have used graphic novels as teaching materials. In fact, the Vietnamese author of "The Best We Could Do," Thi Bui, was a teacher before she became a novelist. The format is also conducive to narration that alternates in time and space (the fourth dimension artfully utilized by Alan Moore) and the present and the past as reflected in Bui's novel.
Energizing Literature with Originality
Chris Ware's "Building Stories" is being compared to "Ulysses" by James Joyce. His earlier book, "Jimmy Corrigan: The Smartest Kid on Earth" won a literary award competing with traditional novels and was praised for its "originality and energy." Claire Armitstead, chairperson of the judges who awarded the First Book Award to Ware's book, described what the best graphic novels have accomplished. She said they challenge "us to think again about what literature is and where it is going at the start of the 21st century."