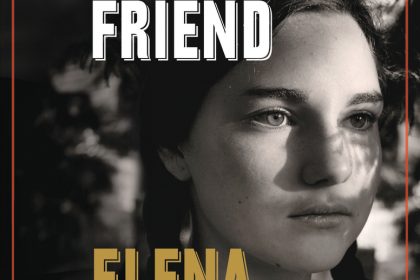 In 2016, Claudio Gatti, an Italian journalist, conducted an investigation and proclaimed the identity of the author who chose to write under the pseudonym Elena Ferrante. Gatti unmasked his quarry in his blog article aptly titled, "Elena Ferrante: An Answer?" published in The New York Review of Books.
Gatti's evidence appeared to be believable enough for some to accept that the identified person was the real author behind the persona of Elena Ferrante. There followed consternation and controversy about whether a writer who preferred to maintain her anonymity should be "unmasked" against her will. Gatti's claim was not acknowledged by the identified person.
An Exciting Writer Who Prefers to Remain Private
The writer who has chosen the pen name "Elena Ferrante" as her persona became famous outside Italy with the release of her works in other languages. Her novels about friendship and the life of two women growing up in Naples are especially beloved already. However, despite the fact that the translation of her novels, "Troubling Love," "The Days of Abandonment," "The Lost Daughter," and the Neapolitan Novels has catapulted her into the big leagues, the writer has stubbornly preferred her anonymity.
She remains an enigma because despite her fame, she refuses to own the work that has won her adulation. Some have even wondered whether the anonymity is because "she" is actually a "he." One thing appears clear: the author is without an ego.
JK Rowling's Crime Novel Written under a Pseudonym
In contrast, JK Rowling wrote a crime novel under a pseudonym that became a roaring best seller after she was identified as the author. Yet Elena Ferrante's work soared in popularity without her identity being known.
However, since her novels seem intensely personal; maybe it is just as well that the author remains in the shadows. Who knows what personal dramas would ensue if she came forward to own her work? But one can wonder how in an age when it is so hard to get published the writer "Elena Ferrante" was able to. Was she already known to the publisher, as Gatti appears to indicate?
Several well-known authors have written anonymously. For instance, Louisa May Alcott, Jane Austen, the Bronte sisters, Charles Dickens, and Leo Tolstoy began their careers publishing anonymously. It is likely that like them, the author writing as Elena Ferrante will also unmask herself when she is ready. As her secret has not gotten in the way of readers enjoying her work, why does it matter whether the public knows who the author is?