Thursday, 15 December 2016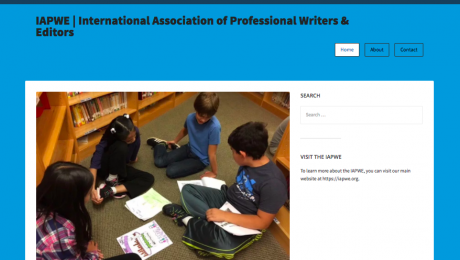 The IAPWE is excited to announce that our new blog is now live. The IAPWE Blog will serve as an additional home for news and updates relating to both the IAPWE as well as other local organizations that are helping to support writers and editors in their communities.
We will continue posting content on the blog on this site as well, however, for more frequent updates and information on local events throughout the world, you will want to check out our new IAPWE Blog.