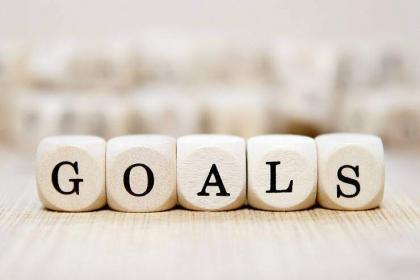 Whether you are an experienced writer or aspiring to compose the next Great American Novel, disorganization with your time and goals is your worst enemy. Setting goals for your writing takes little time, but it can save you hours of frustration, missed deadlines, even the dreaded "writer's block." When you are ready to get serious about your writing, whether for personal or business purposes, the following tips will help you put your work into perspective and meet your goals.
The first thing you should do is empty your bucket. All writers have a bucket list, no matter how minor. Maybe you want to get the novel on paper that has been rolling around in your head. Maybe you want to submit and publish a certain number of poems this year or get picked up by a certain publication. Maybe you want to set up a blog that you can maintain and gain a large following. Whatever your goals, write them all down in one place so you can begin getting them organized.
Take Small Bites
Once your major goals are listed, start looking at their specifics. This is where you will break down each goal into bite-sized pieces so they do not seem so daunting to tackle. Two things to keep in mind are to make them measurable and attainable. Outline the steps you need to take to reach each degree of success. For example, before you start your blog, you need to secure web hosting, decide how much you can or are willing to pay for it, and pick a theme and layout.
To bring your goals to fruition, they need to keep moving. Set time limits for each task, and stick to them. Your eternal "To-Do List" will transform into something you will hold yourself accountable for. Be realistic in allotting the time you need for each step toward your goal. Also, be forgiving. Sometimes things come up and you cannot meet a deadline you set. Simply re-work your schedule, and keep moving forward.
It is up to you if you want to keep your writing goals with your personal schedule or in their own notebook or calendar. You may try different ways and see which aligns best with the way you work. It will make you feel quite accomplished as you are able to check things off, regardless of how you organize. Once you plot your strategies, following them and sticking with them will become an easier habit over time. Before you know it, your once-messy bucket list will become a portfolio of your achievements.