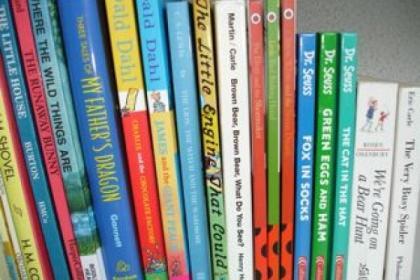 According to a Pew Internet survey of teachers, a majority thinks students are distracted easily and have shorter attention spans. However, a good children's book will still capture their attention, even though children's exposure to technology is a distracting factor. Kids still love to immerse themselves in stories and transport themselves in them as witnesses or protagonists. Reading takes them on adventures to captivating places in their imaginations.
As you think about your story, here are some things to keep in mind:
The Conundrum of the Target Audience
If you are considering writing for children, do not approach your work with cold calculation and write for a particular market. You need to be authentic and have a connection to your work.
However, knowing which age group you want to write for will influence how you tell your story and the words you use. Is your target audience preschoolers, kindergarteners, or elementary school students?
Is There Deeper Meaning in Your Book?
Do you want to teach a life lesson, show your readers how to do something, or are you simply a storyteller? For life lessons, you can write what you think is worth knowing about, or research topics that would be useful for your intended audience. No matter what you write about, your originality should standout. Writing what you would have loved to read as a child is one way to be an authentic children's book author.
Capturing the Attention of Young Readers
Just because you are writing for children does not mean the quality should suffer. Nevertheless, avoiding long sentences, longwinded narrative descriptions, and sophisticated words will improve the readability of the content.
Begin with an exciting and engrossing narrative to capture interest. Engage readers with an interesting plot developed through the dialogue of realistic and relatable characters. Add humor, if it fits.
Avoid Patronizing Your Readers
An entertaining story can still challenge readers and their intellect. A story that is too simple or complex to follow will lose readers; but you can still write a creative story on subject matter your readers would not have imagined.
Get Input from Others
If you have children, nephews, or nieces, or know children in the age group you are writing for, have them read your work. Their input may be constructive and help you to improve your work.
Writing a children's book is a rewarding experience when the work is appreciated. If your book remains a fond memory for years to come, then you have earned it by valuing your readers and working hard to earn their appreciation.