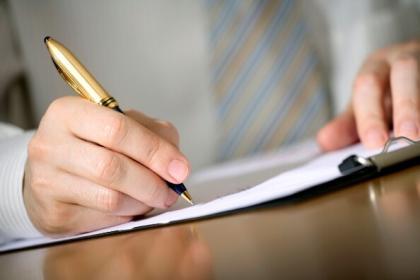 Business writing, like other forms of writing, is a skill that improves with practice and effort. It seems simple; but it isn't. Since business professionals are hard-pressed for time, and have a limited attention span because of it, how specific information is conveyed is very important.
Stick to the Accepted Format
Different types of business writing have specific formats. Follow the standard for each type. Adhering to the protocol is less confusing for readers. Following the accepted form matters more in business writing than in other writing forms.
For instance, business correspondence that is not well written, properly formatted, and/or badly presented gets in the way and may irritate the reader.
Some Pointers about Effective Business Communication/Writing
Your writing must be professional. Professionalism requires etiquette. Being informal is not acceptable in professional communication.
Do an outline of what you want to convey. Use the appropriate tone. Make sure to go through your writing as if you are the reader yourself.
All forms of business writing require the same style of conveying the information. Be straightforward. The style should be clear and succinct. Keeping sentences and paragraphs as concise as possible is a common characteristic of business writing. Do not dally while getting to the purpose of your business writing. What you convey should be easy to follow.
Don't use jargon or indirect/needless words. Make each sentence convey a single message. Clarity is key. Using precise words in compact content holds the readers' attention.
Read business publications, reports and presentations to see how business communications are crafted. Some business writers are more effective communicators. Emulate the ones whose style resonates with you, as you need to be yourself in your writing.
Know Your Audience/Reader.
Make sure your writing considers the readers' standpoints. Think about what readers expect. Depending on what you are writing, do not assume your readers understand the content of your message. In some cases, readers may lack the assumed knowledge.
Show Consideration and Courtesy in Correspondence
Get to the point early. Don't make the reader wait to figure out what your writing is about.
Short and concise correspondence demonstrates consideration of the time limitations of the reader and shows respect for the reader. It is also the most professional and effective way to share or discuss information.
Carefully Proofread Your Writing/Communication
Read your content before you send/ present it and use spell check.
Business writing is simpler and less demanding than creative writing. But, it still requires practice and constant efforts to improve its quality.