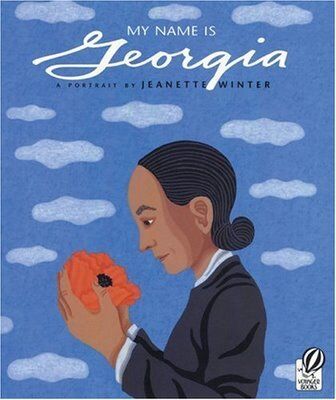 Many stories by award-winning author and illustrator, Jeanette Winter are about real-life people and events. She excels in writing about domestic and foreign subjects. Some stories like "Josefina" about Josefina Aguilar, the Mexican folk artist, introduce children to achievers in different cultures. Other books, like her biography of architect Zaha Hadid, "The World Is Not a Rectangle," inspire children with the life story of an inspiring person.
Jeanette Winter's stories about historic people and historic events provide young readers with information that helps them learn about history (national and foreign), become better in person, and more understanding of motivations of others. This is why she also tackles tough subjects. Parents can use her children's books to discuss difficult subjects with their children.
Follow the Drinking Gourd—Book about Slavery
Follow the Drinking Gourd, introduces children to slavery with a story about how a folk song gave directions to slaves seeking freedom. The drinking gourd was a hollowed out gourd used as a water dipping tool.
The folksong, published in 1928 was used according to popular lore by an Underground Railroad operative who added coded instructions within it. These directions enabled fleeing slaves to head north by following the Pole Star, Polaris. The story introduces children to the importance of the Drinking Gourd song which later played a role in the Civil Rights, folk revival movements, and elementary school education.
The Librarian of Basra and Biblioburro – Books about Volunteer Public Service
"The Librarian of Basra" is the story of a woman who saved books during the Iraq War. She and her friends saved the book collection, some of which contained books that were centuries old.
"Biblioburro A True Story from Colombia," tells the real life story of Luis Soriano who encourages reading by children in rural Colombia, with his for legged bookmobile.
A New Home and Affection for a Motherless Baby Hippo
"Mama: A True Story in Which a Baby Hippo Loses His Mama during a Tsunami, but Finds a New Home and a New Mama" shows children that losing a mother does not mean the end of having a loving mother. It also lets them know that a disaster, in this case a tsunami, can sweep victims away and cause devastating personal loss.
Jeanette Winters, opens the world for her readers, by showcasing contemporary people and activities, or by taking them back in time in un such books as "Klara's New World," about 19th century Swedish settlers in America, "Elsina's Clouds" about a young South African girl who paints clouds, "Angelina's Island" about a Jamaican immigrant in Manhattan. Short biographies about notable people reflect the general intent of the author to educate young readers.