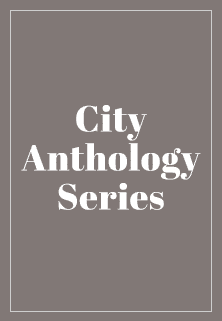 In crime fiction, location is as important as the plot to make the characters and setting more real for readers. It is rooted in a particular place and time. Most often, crime novels are set in cities; some cities inspire more crime writers than others because of their grit. Belt Publishing's City Anthologies reveal the grit in each city subject.
The Cities in the Anthology Series
These anthologies cover cities that tend to be less written about and so are venues for creating a writer's distinctive brand setting. So far, the City Anthologies' subjects are Akron, Cincinnati, Cleveland and Youngstown in Ohio; Detroit and Flint in Michigan; Pittsburgh, Pennsylvania; and Buffalo, New York.
The City Anthologies
The Akron Anthology
ISBN: 978-0996836739
This anthology contains 22 contributed essays. Like every volume in this series, the contents include the individual viewpoints of the diverse people who have lived in the city.
The Cincinnati Anthology
ISBN: 978-0985944124
This book contains the viewpoints of natives from the many walks of life in the Queen City. Like others in the series, this one helps residents and outsiders get to know the different aspects of the city from the personal viewpoints of local contributors.
Rust Belt Chic: The Cleveland Anthology
2nd edition ISBN: 978-0985944162
This is the book that started it all. Read to see why it inspired a growing collection of city anthologies.
Car Bombs to Cookie Tables: The Youngstown Anthology
ISBN: 978-0985944186
Youngstown has one of the grittiest environments in a state full of gritty Rust Belt cities. Here, locals share the moments that define their city and their experiences with it.
A Detroit Anthology
ISBN: 978-0985944148
This book was a Michigan Notable Book of 2015. According to an Ebony Magazine review, it contains an "ethnic array of voices that truly shows the facets of Detroit life."
Happy Anyway: A Flint Anthology
ISBN: 978-0996836715
Flint's water crisis made national headlines. In this collection readers learn more about the city. Like all cities, Flint is imperfect but has devoted residents. The title of the collection reveals the general gist of what is reflected in the contents.
The Pittsburgh Anthology
ISBN: 978-0985944193
This anthology has almost 40 contributing participants. The Pittsburgh collection's diverse contributions reveal the contradictions in this picturesque city that has had many ups and downs.
Right Here, Right Now: The Buffalo Anthology
ISBN: 978-0997774269
This anthology covers decades of history, events, and experiences with the contributions of 65 people. According to the Buffalo News review of its contents, it is an essential book about the city.
Writers looking for the right setting for their gripping crime fiction can begin with the cities covered in the City Anthologies. They will get a feel for any or all of the cities, through the eyes of those who know their cities intimately in their own way.