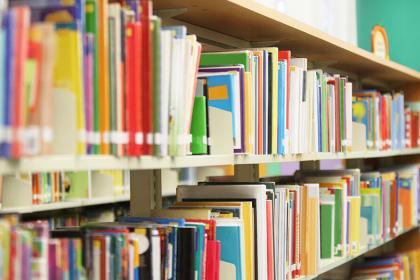 As America becomes more diverse, a significant portion of the current majority population feels threatened. However, as white Americans and Europeans age, diversity is a primary factor in national growth and innovation. In fact, what is unfolding is increased competition for migrants in aging developed countries. Since a majority of characters in children's books are white, adding diversity is a positive way to introduce children to the diversity they will experience as adults.
Children's Books Do Not Reflect Growing Diversity of America
A study of diversity in children's books published in 2015 revealed that more than 73 percent of the characters are white, although that is no longer the ratio in the general population in America. Non-Hispanic whites were actually 64 percent of the population according to the 2010 Census. A snapshot of the U.S. census in 2012 revealed that at the present rate the white majority will no longer be so by 2043.
Books as a Vehicle for Understanding the World
Teachers have said that a good story helps children get the message about respecting differences. From "Sneetches" by Dr. Seuss to Queen Rania, different writers have tackled this subject in our time. Writers have plenty of room to add to the growing genre of diversity books for children.
Story of Civilization is Migration
In ancient times, people and animals moved freely because of climate change or search for opportunities from one region to another. It was recently discovered that cheetahs migrated from North America across land bridges all the way to Africa. Geneticists have revealed that we are all descendants of people who left Africa in one migration.
Carl Zimmer's article, "A Single Migration From Africa Populated the World, Studies Find," published in the New York Times on September 21, 2016 discusses this revealing research originally published in the journal Nature.
Diversity Books for Children
The "We Need Diverse Books" movement, started in 2014, calls for more diverse children's books to be created and made available to young readers. At school and at home, young readers can be exposed to books that help them learn about respecting differences in people. Children's books can be windows and reflectors for their young readers.
Research about prejudice reveals that direct contact lessens stereotyping. Books introduce children to the outside world. Bringing young readers into contact with diversity via books is an entertaining and educational opportunity that children's book and short story authors can offer their young reading public.
Writers can create stories from their imagination. However, the unfolding history of how we came to be also offers writers many opportunities to write reality-based stories for children.