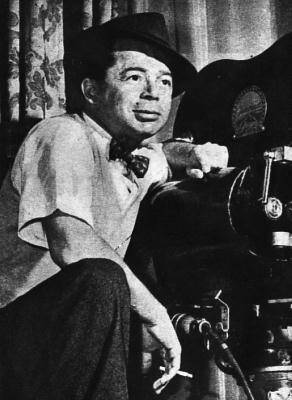 Samuel "Billy" Wilder was born in Vienna, Austria in 1906 and moved to Germany for work. Before he became a screenwriter and director, he was a reporter and drama critic. He subsequently left journalism and became a prolific writer for the German film industry.
From the German Film Industry to Hollywood
Wilder, who was Jewish, came to the U.S. after fleeing Germany to escape the Nazis. He was fortunate to arrive at a time when the studios allowed screenwriters to direct movies made from their scripts. He co-wrote several films with Charles Brackett, including Ninotchka and Ball of Fire.
Wilder's career as a contract writer with Paramount began four years after his arrival with the film Bluebeard's Eighth Wife (his first movie for Paramount). The movie studio head at the time was German–born filmmaker Ernst Lubitsch, who had directed Wilder's script for Ninotchka.
Wilder's work covered a wide range as revealed by his films Ace in the Hole, The Apartment, Double Indemnity, The Lost Weekend, Sabrina, Some Like it Hot, Stalag 17, and Sunset Boulevard.
Billy Wilder's Screenwriting Tips
When he was interviewed by James Linville for The Paris Review, Wilder said, "Sometimes when you finish a picture you just don't know whether it's good or bad." Nevertheless, in Conversations with Wilder by the screenwriter Cameron Crowe, Wilder shared his screenwriting tips, among them:
Remember that the audience is fickle.
Know where you are going with the plot.
Grab the audience by the throat from the beginning, and do not let up until the end.
Allow the audience to add up two plus two to win over the audience forever.
Give the main character a clean line of action.
A good screenwriter capably hides the plot points.
Add to what the audience is seeing in the voice-overs, not what is being seen.
The end of the movie is triggered by the event occurring at the end of the second act.
The third act builds the action and tempo until the final event.
If there is a problem in the third act, the root is in the first act.
Do not leave the audience hanging at the end.
One of Hollywood's great writer-directors, Wilder maintained that writing gave the movie its direction. He preferred to write with a partner and co-wrote each one of his twenty-four films. He began writing with a partner because of his limited English but continued it because he liked it.