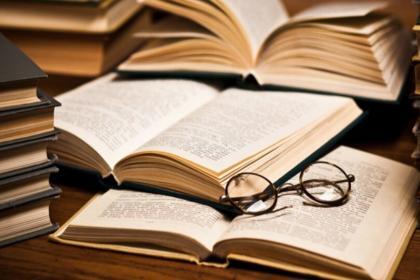 Immigrant writers have a rich reservoir of inspiration that connects their personal lives and heritage. Readers travel to other countries vicariously through the descriptions in the books they read. The presentation of a lived experience enriches readers. The variety of immigrant writers in America has widened their readers' exposure to other cultures.
Immigrant Authors Open Readers' Minds about Immigrants
Reading makes readers more empathetic when they become absorbed in characters and experience their feelings. America is transitioning into a new era, the minority-majority era, which demands more empathy towards others so that all Americans work together for the betterment of their communities, states, and country.
The Diversity of Immigrant Writers in America
Chinua Achebe, an immigrant from Nigeria, wrote "Things Fall Apart," describing the struggles of Nigeria's Igbo tribe as their way of life was changed by white Christian colonists. Ghanaian-American Yaa Gyasi's "Homegoing" presents the slave trade and its legacy through the story of two sisters and their descendants over a period of 300 years. Aspiring writers can see how the author skillfully manages to write a story of epic scope that is not compromised by excluding significant detail.
Jhumpa Lahiri's fiction explores themes of immigrant life in America, duty, family, and freedom. Her debut short story collection, "Interpreter of Maladies," was awarded the Pulitzer Prize; and her story about the children of immigrant parents, "The Namesake," was made into a movie. Piyali Bhattacharya's book of stories by South Asian American women, "Good Girls Marry Doctors: South Asian American Daughters on Obedience and Rebellion," presents their work in an easily digestible essay collection.
Art Spiegelman's serial comic, "Maus," about life in Nazi Germany and the relationship between a Holocaust-survivor father and his son, brought serious respect to the graphic novel medium. The graphic novel, "The Best We Could Do," by Thi Bui is about how displacement and immigration affected a Vietnamese-American immigrant daughter and her parents. Shaun Tan's graphic novel, "The Arrival," captures the immigrant experience from arrival to integration to growth.
Gene Luen Yang's "American Born Chinese" is a graphic novel about a young student and the issues of identity that confront him in school. Christina García's "Dreaming in Cuban," and other works present the Cuban-American experience. Janine Joseph, an immigrant from the Philippines, writes stories and poetry about growing up undocumented in America.
The poetry of Vietnamese-American poet Ocean Vuong is spellbinding and deep. Nigerian-British novelist Helen Oyeyemi often uses fairy tales and fables in her novels.
Immigrant writers can be an important part of building a more empathetic and diverse society. If you are an aspiring immigrant writer, you will benefit by checking out the stories of other immigrant writers for inspiration and guidance.