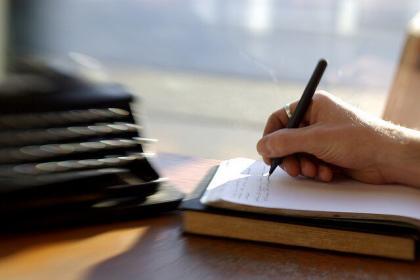 Many writers have churned out quality novels in just a month, and while it will not happen every time, this guide will help you achieve your first draft with ease. The best way to achieve a 30-day novel is to write on a subject you are familiar with. This way the words will come easier, and you will find your fingers flying through pages at record speed. In a way, this project will use a lot of free-writing, where you will stifle your inner editor and only worry about volume at first.
Preparing for the Journey
The most important thing to do is be prepared for what you are about to undertake. This includes having an idea of what you want your story to encompass. If you are an avid science fiction reader, go with a science fiction novel or likewise if you are into romance, drama, historical fiction, or any other genre. You will also need an idea of the setting, the main characters, and the plot.
Before you begin your novel, take a few notes. The basic outline does not need to be more than one page, as your story will develop as you write it to the extent that the ending may surprise even you. Make note of the general idea of your story, some character names, and some plot twists. This will give you something to refer to as you write and will keep your writing on track.
Budgeting Your Time
This is probably the most difficult part of the 30-day novel project because we all have busy lives and things happen to keep us from our writing goals. This is where you need to get a little serious and actually commit time every day if possible to writing. What length do you want your novel to be? The average easy read is around 50,000 to 80,000 words. To start easy, try 50,000 words. In 30 days, this means just under 1700 words a day, or about three and a half pages if you are typing single-spaced.
Three and a half pages sounds completely achievable, does it not? If you are free-writing, this should only take about an hour and a half or less if you are on a roll. If it is not possible for you to commit one to two hours a day to writing, due to other commitments for example, break down your time into what will work for you. If you can only write six days a week, aim for 2,000 words a day, or about four pages.
The Easy Part – Start Writing
Now that you have the basics down, it is time to get to work and start creating a fantastic read in much less time than you imagined. If you truly get stuck and need outside support, online groups are available to help. The best-known is NaNoWriMo (which stands for National Novel Writing Month). The group is most active in the fall, as it holds a writing event every November. You can, however, find support year-round from other writers and editors.