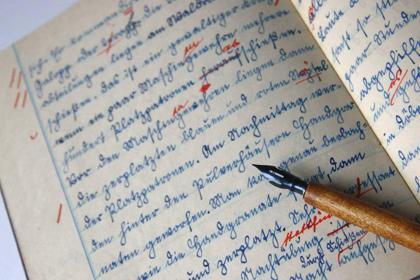 The moment a child figures out how to write down their thoughts, a new realm of possibilities opens up. True, there are fundamental rules and grammatical conventions to learn along the way, but the great promises writing gives also demands an openness to different interpretations of those standards.
Certainly it is harder to stray from the writing rules of a classroom when a child, but as an adult wanting to make a living as a writer, now is the time to consider those different points of view. Start by considering the following five attributes of writing, perhaps a little wacky at first glance, but nevertheless true.
If You Want to Write Better, Then You Better Read
The finest authors are dedicated readers. An easy way to begin improving in writing is to read, consistently. Choose materials from many sources. Focus on writing structures, expression, and what helps the writing flow. Reading will show you what makes a piece of writing powerful, effective, as well as errors to avoid.
Never Copy, Instead Imitate
Newer writers obsess over ensuring their writing is original. Save the time and mental energy you might have spent trying to generate that original story or spin on a topic and spend it enjoying your favorite writer.
Start with the same group of authors you regularly read and look at what it is you like about their writing. Try to incorporate their writing stylistic format into your work.
Shorter is Sweeter
The reading public is restless so spit it out! Your audience will rapidly drop off as you start writing in circles. Fluff is fine for teachers and bunnies, but not your readership. If the words are not speaking precisely to your central idea, then toss them.
When in doubt, throw it out. Read and re-read your work. Often edits make your writing sharper and more appealing. Be succinct and steer clear of repetition.
Being Good is Not Good Enough
Maybe you are an exceptional writer. You had high marks in school and won all the writing contests. None of this guarantees you will ever actually receive any income from your authorship.
The simple truth is that being a good writer does not cut it. Learn to use your writing for more than accolades. Influence an editor with a great piece while also meeting the deadline. Being flexible and accommodating is more likely to pay than your skill alone.
The Tortoise and the Hare, of Sorts
Finally, hard work and resolve will always outdo natural writing ability. Practice is vital. There is absolutely no replacement for putting in the time and energy to hone your craft. Write volumes, read volumes, and immerse yourself in the style of writing you love.