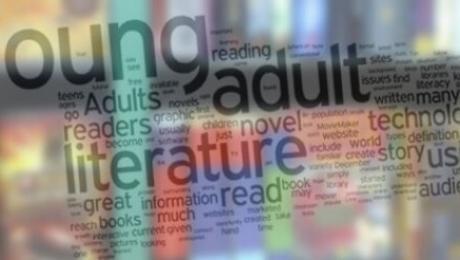 You are not alone if you are a novice writer of a novel for teenaged readers. Many novice writers are writing Young Adult (YA) fiction because of its popularity. Just because the audience is younger does not mean you should take this project lightly.
A Brief History of Modern Young Adult Fiction
The Young Adult category was first identified in the 1960s by the Young Adult Library Services Association for books for 12- to 18-year-old readers.
Publishers identify our current period as the second golden age. The first golden age was during the 1970s when dominant writers like Judy Blume focused on teen issues. However, due to low birthrates in the 1970s, the publishing industry in the next decades focused more on books for middle school and tween readers. The current era benefits from the baby boom years of the early 1990s.
Avoiding Pitfalls of Writing YA Novels
A YA novel is as challenging for writers as one written for an adult audience. It is also a more meaningful exercise on its own terms as good YA books help teenage readers understand the nuances of coming-of-age issues.
If you want to be a successful YA novelist, you need to understand how to write good fiction for this age group. Reading books in this category, which includes a variety of genres, is a good place to start.
Avoid Clichés in Crafting the Storyline
After you have some idea of what you want to write about, you should focus on originality. Too many novels are formulaic and easily forgettable.
For instance, if you are writing a fantasy, why follow a tired plot of making your main character the chosen one meant to fulfill a particular destiny? Are you thinking of making your main character an orphan or entangled in a love triangle? These hackneyed narratives will not make your effort a fresh experience.
An intelligent person who overcomes challenges, which may include one or more conflicts, won't seem like a retread idea. Conflicts create tension and drama and move the narrative forward. Do not try to create a series, because it seems like a trend.
Avoid Writing Dated Material and Narrative Hitches
Use easy-to-read language, and avoid using dated terms. Teenagers need relatable characters. A story that flows well is important for readers of any age.
Do Not Let Your Story Suffer from Lack of Authenticity
Maintain an authentic voice. Relatable authenticity is key for hooking and holding on to teen readers. A YA novel can be as nuanced as a novel intended for adults.
Make your effort the foundation of a successful writing career by writing a memorable story. The best way to appeal to agents and editors is to write a good quality novel. Your readers will reward you for the effort you have made to deliver a quality product.