Thursday, 15 December 2016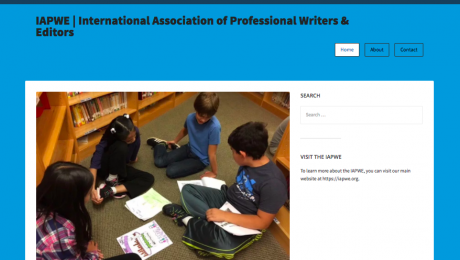 The IAPWE is excited to announce that our new blog is now live. The IAPWE Blog will serve as an additional home for news and updates relating to both the IAPWE as well as other local organizations that are helping to support writers and editors in their communities.
We will continue posting content on the blog on this site as well, however, for more frequent updates and information on local events throughout the world, you will want to check out our new IAPWE Blog.
Saturday, 24 September 2016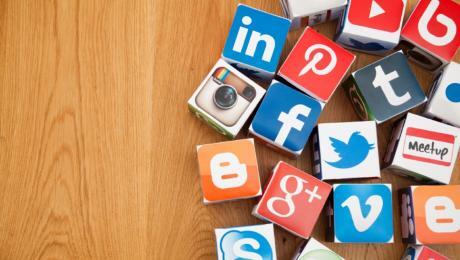 The IAPWE has new social media profiles at Tumblr (https://iapwe.tumblr.com) as well as Instagram (https://instagram.com/IAPWE) and Pinterest (https://instagram.com/IAPWEofficial).
Please feel free to check them out, as we will be posting new updates about the IAPWE on our social media profiles in addition to our blog. These updates may also include news about other people and organizations that have been helping to support and/or spread an awareness of literacy in their local communities.
If you're not already a member of our association, you can apply for membership at https://iapwe.org/apply. We hope everyone has a happy and health holiday!
– IAPWE Team
IAPWE | International Association of Professional Writers & Editors
We experience life through our senses every day. Scents, sights, sounds, and textures surround us all the time. The delicious scent of freshly baked bread fills the air as you pass a bakery. Your skin mercilessly itches with one bite of a mosquito. You perk up at the sound of your own name. Incorporating the five senses into a story is an excellent way to give it greater depth and bring it to life for readers.
Sight
When writing for the senses, many writers gravitate toward sight and easily describe how something looks or what a character sees. Visuals are important; just be sure not to overdo them. Leave a bit to the imagination. Let readers fill in some details on their own. For example, rather than describe every detail of a powerful character's appearance, you might write something like the following:
"The tall, flashy woman confidently strutted past a group of awe-struck boys."
In that sentence, the reader isn't told the color of the woman's hair, how she's dressed, or anything else. She is simply described as tall, flashy, and confident. Readers will form their own image of the woman based on their personal experiences.
Scent
Including references to different scents is another way for readers to more fully experience your story. You can refer to a specific scent, or you can provide a more general description and let readers fill in the blanks. Imagine, right now, a hot pizza pie baking in an authentic brick oven. For anyone who loves pizza, that very thought should be delicious enough all on its own. Some readers might get hungry on the spot just at the mention of it.
Touch
Remember to include touch in your writing, too. It is another opportunity to bring elements of your story to life for readers. Comment on whether a surface is smooth or bumpy, and readers will instantly understand.
Taste
Remember that piping hot pizza? Try describing for the reader how it's topped with gooey melted mozzarella, crispy bacon, and tender mushrooms. You will have their mouths watering. Describing taste is not strictly for food, either. For instance, readers can picture the intensity of a football player being tackled when you mention the taste of dirt in his mouth as he hits the ground.
Sound
Familiar sounds can stir up a range of reactions. A creaking door slowly opening can inflict nervous fear in readers, while jingling sleigh bells often evoke happy childhood memories. Even sounds that are easily summed up in a single word can have a major impact. Boom! Readers immediately hear the word 'boom' as a loud sound when reading. Include sounds in your stories for another layer of depth.
Including the five senses in your stories helps readers immerse themselves in your work. Your story will transform from being simply words on paper to an actual experience. Try it out next time you write.