Monday, 17 September 2018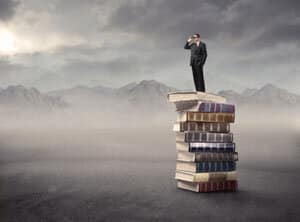 Few major publishers take submissions seriously if they are not received through a literary agent. As revealed by the 2014 Digital Book World and Writer's Digest Author Survey, agented authors received substantially higher median advances and earnings. Traditional publishers also depend on agents to be reliable guides for writers.
What Literary Agents Do For Writers
The main purpose of an agent is to sell manuscripts to publishers. Agents are professional salespeople but also career and writing guides for writers. To be successful at their manuscript sales job they need to have great contacts.
Agents provide pre-submission editorial work. This means perfecting the work, not fixing a half-baked project. Afterwards, agents oversee the publication process while advising their writers throughout the process.
As part of their manuscript-selling role, agents need to know which editors are suitable for particular projects, and which publishing imprints are most suitable for the works. Agents must also be able to run auctions capably. In an ideal situation, multiple publishers will bid for the work. The agent advises the best course of action, if the manuscript is unable to attract multiple offers.
An agent must be experienced in negotiating a contract that reflects the best current practice for e-royalties, reversion clauses, and related matters. This technical aspect of price negotiations requires expert knowledge. An agent should know how to organize the sale of other rights, such as foreign language, TV and movie rights, with in-house capability or through partners.
Preparing a nonfiction book proposal or novel synopsis is an important preparatory step for the process of securing an agent.
Nonfiction Book Proposals
Book proposals take time to draft and can be 50 or more pages long. Experienced writers submit the proposal before writing their book. Novice writers may prefer to write the book before drafting the proposal. The proposals explain why the manuscript, or idea, is marketable.
 A Novel Synopsis for Fiction
 The synopsis reveals what happens in the novel and covers the narrative arc of the story. It reveals how fresh or interesting the story is and may reveal structural weaknesses that need to be corrected before submitting the work to publishers.
Finding an Agent via the Publishers Marketplace
The database of deals at the Publishers Marketplace provides useful information about which agents to target. The database reveals which agents have sold what books to which editors. The deal information also reveals the prices the manuscripts were sold for. The available information is useful for finding appropriate agents, and as a resource that can be used to entice agents' interest.
Literary agents bring the value of monetary and non-monetary benefits to a writer's career. If your book is of niche interest, such as an educational or professional work, you may not need an agent. However, you will have the advantage if you are able to obtain an agent.
Monday, 10 September 2018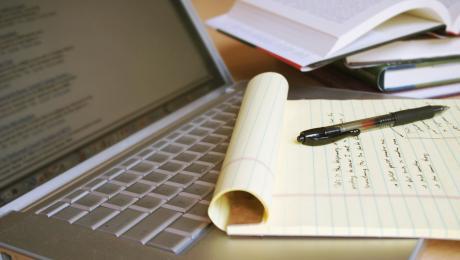 Are you ready to write a book? Do you think getting your book published will be the most difficult challenge? Actually, the hardest part is writing a book, as there are more opportunities than ever before to publish a book. There are also more tools available to make the writing task easier.
Before you begin writing, you need to have your writing tools ready for use. Which one will work for you? The optimal writing tools provide the support a writer needs to become productive.
Software Tools for Writers
Will you use Word, Pages, Nisus Writer Pro, Scrivener, or something else? Scrivener is made for writers and is ideal for long projects. It can also output books directly to self-publishing services. Storyist offers an alternative to Scrivener. Its iOS version enables writing on the go. Storyist also has tools that help writers who intend to self-publish their work.
If you want to use a free tool, consider the open source Bibisco tool for Windows and Linux users. Its capabilities include character development tools and book and scene organization tools. InDesign and Photoshop are useful for creating the visual aspects of the book.
Mobile apps permit writing on the go. Word for iPad, Storyist for iOS, Pages and Quip for iOS, and Google Docs for iOS and Android are all available. OneNote, Evernote, and Pocket are all helpful for research. Trello, a project management tool, helps writers track their work and become more consistent. Go ahead and see what else you can use. Novel Factory, creative writing and other software offer writers many choices.
Self-publishing Sites for Writers
If you plan to self-publish, you have several options. CreateSpace, Author House, and Xlibris are cost-free or come with charges for more supportive services. EBook distribution choices vary with Smashwords, Draft2Digital, PigeonLab, EpubDirect, BookBaby, and eBookPartnership.
Book Proposals for Nonfiction Books
If you want a publisher to publish your nonfiction book, you will need to create a book proposal to pitch your book idea. A book proposal explains why your book, or book idea, is a marketable product. It can be 50 pages or more. Seasoned writers create the proposal before drafting the book. But, new writers may find it easier to write the book before creating the proposal. Do what works best for you.
A Novel Synopsis for Publishers
Agents or publishers want to see what happens in the novel. The synopsis contains the narrative arc of the novel from beginning to end. A novel synopsis is useful because it reveals weaknesses in the plot, characterizations, and/or the structure of the novel. The synopsis also reveals how unique or interesting the story is.
Writing is a process that begins with the basics, before the writer's creative skills are exercised. Being organized, knowing how you want to publish the book, and preparing what is needed will make the process productive for you.
Monday, 03 September 2018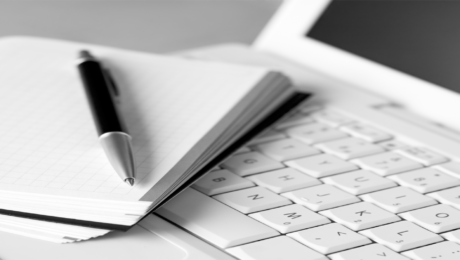 Establishing a routine is an essential tool for most writers. Routines are invaluable for writers because they provide structure and allow them to focus on writing. The difference between unrealized potential and being a published author is the commitment to make it happen. Establishing a daily routine is a part of the process.
Learning how to establish a routine that works is a personal choice and depends on the person's daily activities. If you are a busy person, establishing a routine will make you consistently productive.
Choose a Comfortable Workspace
Writers need an organized and inspirational workspace that is as distraction-free as possible. Your workspace can affect how often and well you write. The ideal workspace will help you to be a productive writer.
Establish a Writing Time and Its Duration 
Productive writers often make writing a part of their daily routine. A writer may elect to write for the same amount of time each day or establish how many words or pages get written daily. Sometimes it is better to create a space during the day, either before the daily grind begins or at nighttime before bed.
Select a Playlist for Writing Sessions
Some writers like using playlists. Music can affect the written word, inspire writers to create, and help set the mood. You can stick to the same playlist or change it up. What you choose should make you feel inspired and relaxed.
Keep a Notebook or Virtual Tool for Notes on the Go
Writers get inspiration at unscheduled moments. Even if you have an established routine, a notebook for jotting down ideas is a useful tool. A notebook helps writers make productive use of their established daily writing periods.
If you do not want to carry a notebook and writing utensil around, consider using an online tool like OneNote, Evernote, or Pocket to collect your ideas. You can write when you get the inspiration and not just during your designated daily writing period. When you are in the zone, you should keep going while it lasts.
Keep Material for Reading Inspiration
Keeping other writers' work handy provides a ready source for inspiration when you need it.
Repetition of a set routine can mesmerize the writer into an absorbed state of mind. Writers who do not have other distractions can get in the writing mode by following a daily routine like writing at a certain time, doing some form of exercise before or after the writing period, or doing something that gets the juices going like listening to music or reading.
Nevertheless, do not become a slave to a routine that does not serve you. The purpose of the routine is to provide you with the space to write productively. If you cannot establish a routine, write whenever you can.