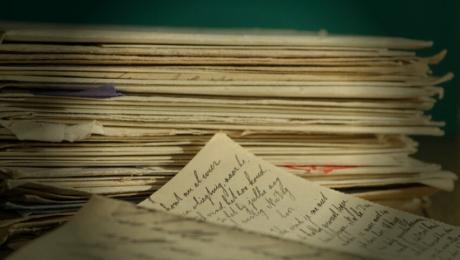 Literary agents and publishers have a tough job sorting through the piles of queries that come across their desks during any given month. Some rare gems are sent in by authors who are experienced in cleaning up their own work and educated in the query process. They understand what is expected of them and how to make a positive impression on potential investors in their work. These pro-tips will help authors have a better chance at passing the screening process and launching their new book.
Scouting the Field
Query Tracker Steven Salpeter of Curtis Brown, Ltd., states that before any manuscripts go out, "You should be making trips to book stores." Simply browsing displays can teach authors a lot about proper genre labeling, cover layouts, even the types of books that are given priority in placement within the store. This will help the author have a better idea of precisely what they are selling and what to compare it to, and will therefore allow for a much clearer pitch.
Preparing the Ammunition
The next tip comes from Stacey Graham, Associate Literary Agent with Red Sofa Library. She recommends while the author is shopping their market to ask themselves a few key questions. What type of person is this book written for? If they were to recommend your book, who would they show it to? Rather than limiting your audience to one cast "type," like history buffs or romance readers, think outside the lines. Readers always want new experiences, so think about ways to cross-promote.
Going In for the Kill
Also an agent for Curtis Brown, Ltd., Noah Ballard states if a query isn't addressed to him specifically, he will not read it. By doing some research on who you are writing to and what in particular they are looking for, authors stand more of a chance at earning a request for a full manuscript. Likewise, Corvisiero Literary Agency's Kaitlyn Johnson reminds authors that a query is the beginning of a working relationship. Following directions, showing respect, and giving one's best pave the way to success.
Too often, queries come across that never should have left the author's hands. Manuscripts that have not been edited for length and clarity, manuscripts that lack a clear genre or sub-genre, and those that arrive with a poor sales pitch are among the first to be rejected. Even if an author has been previously published, it is always a good idea to spend the extra time polishing both product and approach to make a positive impression on the agent or publisher.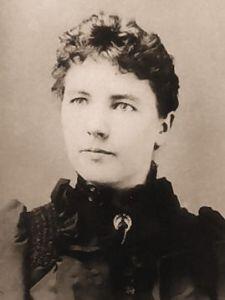 Some writers bloom early and receive recognition early, while others receive recognition later (even if they start early), or become writers later in life. If you have the urge to write, take heart from those who came before you and didn't give up, or became inspired late in life.
Sometimes Inspiration and Opportunity Are Delayed
Authors of all ages face challenges. Sometimes wanting to write and being able to write are two different things. Laura Ingalls Wilder started writing in her 40s as a columnist. When she was 64 years old her reputation-making book, "Little House in the Big Woods," was published. Raymond Chandler began writing after he lost his job when he was 44 years old.
James Michener, Anthony Burgess, Frank McCourt, Harriet Doerr, Mary Wesley, Helen DeWitt, and Donald Ray Pollack were not ready to publish until many years after they began writing. They had more time to write than Anna Sewell and Millard Kaufman, who passed away not long after completing their works.
Harry Bernstein wrote "The Invisible Wall" in his 90s and 40 more unpublished works before that. Like Elizabeth Jolly and Helen DeWitt, he was unable to get published despite prior efforts at writing. Unlike Helen DeWitt, who had numerous fragments, but like Elizabeth Jolly, he had completed works that never got published. This is not an unlikely fate for many writers. However, he was successful at an age when fewer authors have found success. And, after his first published success, he wrote two more novels!
Perseverance Is Rewarded for Writers Who Improve Their Craft
For years, Kent Haruf toiled at improving his writing before becoming a published novelist. Philip Schultz, who started writing when he was 17, remains a rejected novelist; however, he is a successful poet. In "Poet vs. Novelist," a New York Times article, he explained that he wrote poems to release his sorrow at not being an accepted novelist despite writing novels for more than 20 years.
His first poem was accepted when he was 28. He was awarded the Pulitzer Prize for "The Wherewithal," a long poem in which he used techniques he had learned while writing his rejected novels. In fact, this story in verse is also his first published novel.
Philip Schultz was rewarded as a poet, rather than a novelist. Succeeding as a poet is an accomplishment to be proud of. Literature comes in many forms, and as Rabindranath Tagore and Bob Dylan's Nobel Prizes for Literature reveal, even the poetic verses in songs can be good literature.
Networks for writers of a mature age are rare, so joining a support group like The Prime Writers network would be helpful. It is never too late to become a writer. In fact, mature writers have a larger reservoir of life experiences to inform their writing.