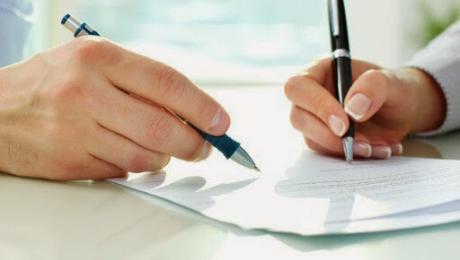 Even the most seasoned writer can lose focus with their work. Whether working on a freelance article with a tight deadline or a full-length novel involving extensive research, things can and will get in the way. At times, this can make a writer feel unproductive, questioning their own abilities and undermining confidence in their work. One way to resolve such problems is to enlist the help of a writing partner.
Motivational Partners
Sometimes, all it takes is a fresh pair of eyes to find a hole in a story or a character flaw, or to provide a fresh perspective. When someone reads another writer's work from their own perspective, they may see it as the reader might. This allows them the space from the original work to post questions readers would pose. They can then fill in the blanks, giving that written work a spark the writer would otherwise not expect. When a writer sees fresh words entangled with their own, it may refocus their attention.
Motivational partners are also fantastic at helping combat writers' block. When a writer looks at a story long enough, the words begin to blend together. It can be difficult to figure out where a scene or even an entire plot is going. In this case, a writing partner can identify where a story dropped and either add a new twist or continue developing the writing from a seemingly dead end. Co-written stories often have a wonderful flow and a subtly changing perspective that keeps readers interested.
Teaching Partners
While engaging a writing partner is a rich source of motivation, a plethora of learning opportunities also exists. If both writing partners are willing and able, each can benefit by raising the other's writing skills in a friendly, creative atmosphere. A writing partner can bring new styles for a stuck writer to try on their own, and can be a viable source of tips and tricks for honing one's writing. As a worst case scenario, another writer below one's own caliber can teach us how not to approach something.
Looking for a writing partner or even accepting that one may be needed can be a humbling experience, especially if a writer does not find the best partner right off the bat. Like anything, it is a path of trial and error. When an author is unafraid to step outside their comfort zone, they will find new inspiration in often unlikely places.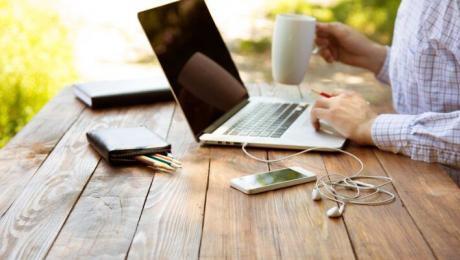 Technology is absolutely liberating in the way that it brings writers and editors together in every form of project. Not only does it offer support in major ways like easier organization and faster communication, it also allows us to live in the present with instant access to information on everything from quick technical style questions to in-depth research on any subject. It is, however, easy to get distracted and pulled into bad tech habits that are counterproductive to success.
Adopting the following habits is nearly guaranteed to change your work life for the better. The small efforts that you will expend in finding the right methods and software for yourself will pay off with more free time and much less frustration in the end.
Back Up Your Backups
It happens: your computer crashes while you are working on a new article or are up to your ears in novel research. One day, you may try to open a file only to receive an error message that it has been corrupted. For documents, the easiest way to back up your work is with a free cloud service like Google Drive, Windows SkyDrive, or Microsoft's Dropbox. Using more than one service is recommended as services can disappear without warning. Also, regularly back up your information to a standalone drive just in case.
Always Be Current
While most software is programmed to update itself regularly, a quick check for updates once a week can't hurt. For foolproof updates, go into your program settings and select "Auto-Update" wherever possible. This includes Word, Windows, anti-virus software, and anything else you use that is vital to your work. If you are less than tech savvy, a free program called "Update Checker" will do the work for you. By keeping your programs current, you stay safe from current threats and head off new ones.
Get Organized and Stay Organized
Organization is one of the biggest issues most writers and editors face. When work or life gets busy, it is easy to toss something (including a manuscript) to the side and forget where we put it. Using software options like cloud syncing will allow you to access your work anywhere and acts as a bonus backup tool. Keeping a database or spreadsheet of contact information and submissions will ensure all your information is in one place when you need it. Also, check out apps like Wunderlist for your to-do needs.
Free Your Work
Rather than pay exorbitant amounts for fancy software (unless you truly require it), look at the free options available online and through app stores. Word processing programs like Open Office and LibreOffice offer full software suites to help your work stand out as professional. They are loaded with all the features you need and some you didn't know you did. A world of free organizational and security software is also available. Read software reviews to determine which will work best for your unique needs.
Portable Procrastination and Other Follies
Cultivating good habits means you actually have to get started on them. They will not become habits unless you put them in place and continue to nurture them, so it is important to start right now if you are serious about making changes that will make your writing life easier. With these four vital habits in place, bad habits get replaced, panic over lost work or lost contact information disappears, and suddenly work is more enjoyable than it's been before.
Satire uses humor and irony to criticize society, individuals, or other subjects satirists consider worthy of ridicule. In February of this year, The Independent asked, "Donald Trump has at least made American satire great again – but why didn't Brexit do the same for Britain?"
The Trump presidency is prime material for satire in this country. The tweeter-in-chief provides plenty of sources for satirists in the media. But what about in American literature?
American Literature Has a Rich History of Satire
Satire has a long history in the U.S., as revealed in Sophia McClennen's and Remy Maisel's book, "Is Satire Saving Our Nation?" Cartoons lampooning the English king were popular before the country's independence. Mark Twain and Benjamin Franklin wrote satire as critics of the culture and politics of their time. Franklin's "A Witch Trial in Mount Holly" targeted superstition; and a theme of Mark Twain's "The Adventures of Huckleberry Finn" was a critique of the 19th century society of his time.
Joseph Heller's "Catch-22" is fiction that demonstrates the diverse uses of satire. Heller skillfully revealed the difference between reality and appearance. Kurt Vonnegut and Chester Himes have also demonstrated the variety in consciously written American satire.
But sometime satire is not consciously produced. For instance, Paul Beatty has also used satire to discuss race and class; but he doesn't write satire consciously, as he revealed in an interview published in The Paris Review.
Satirical Fiction in the Trump Era
From the colonial period to the present, Americans have responded to satire. The president is a divisive figure as America moves into the minority-majority era. His polarizing politics provide 'red meat' for his base and a foil for satirists on both sides of the Atlantic writing fiction inspired by his actions. For example, American satirist Andrew Shaffer wrote "The Day of the Donald: Trump Trumps America," a thriller and a parody.
British author Howard Jacobson's "Pussy" is a satirical fable inspired by the newly elected president, while Marc Rosenthal's and Michael Ian Black's visual "A Child's First Book of Trump" is a picture-book that contains humor only adults can appreciate. These satirists have taken the lead that others can follow.
Writing Satire Well Requires Skill
Satire can be humorous; but not all satire is humorous. Humor is a powerful tool in the right hands; Americans respond well to humorous satire as delivered by America's current television satirists. Through comedy the audience is exposed to subjects deserving criticism. With growing pushback against dissent, is this the time for a new golden age of satirical fiction?