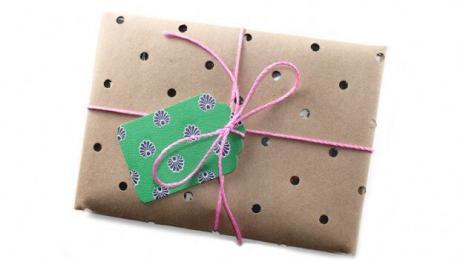 Ghostwriting for teen novels has a long history that dates back to the Stratemeyer Syndicate established in 1905 by Edward Stratemeyer. The syndicate was a network of freelance writers and editors who produced such well-known brands as The Hardy Boys and Nancy Drew mysteries. Even though The Hardy Boys series was introduced in 1927 and Nancy Drew was introduced in 1930, ghostwriters and editors continue to burnish the brand with new books.
Book Packaging Reduces Costs
Book packaging, also identified as book producing, uses freelancers and saves publishers the cost of hiring permanent staff. They can also reduce a complex undertaking for publishers. Book packagers provide a decent income for freelance writers, especially those who want to improve their craft.
Unlike a publisher, a book packager does not publicize, market, sell, or distribute books. However, it handles many of the same tasks such as hiring writers, editors, book designers, and artwork specialists. As a provider of outsourced labor in the publishing industry, packagers offer a way to hire labor without burdening the payroll.
Some packagers deliver a completed product to publishers, while others depend on publishers to finalize the design and editing work. The amount of money a publisher spends on purchasing a book depends on the packager's responsibilities. Typically, royalties are shared between packagers and publishers, without any payment for writers. Writers also do not have intellectual property rights to their works.
Publishers purchase a majority of book projects on the strength of proposals created by the editorial teams of the packagers. Packagers hire writers and illustrators after the purchase contracts are finalized. As intermediaries, they break the traditional relationships between editors and publishers and between writers, agents and editors.
Book Packaging and the Young Adult Demographic
Most publishers focus on their niche market, such as young adult readers and protagonists. The young adult market targets 15- to 17-year-old readers with protagonists of the same age. The timing of events is either immediate or recent. The plotlines often involve coming-of-age issues and conflicts that terminate with hope and some way to overcome the issue or conflict.
This genre may be more conducive for book packagers because it is a prolific and highly popular genre. If you want to try your hand at writing, try the young adult genre. You will not have to worry about finding agents to represent you, while you get paid as you learn your craft.
With plotlines and characters created for the writer, you can focus on making them come to life. Depending on the project you work on, your freedom to develop and shape plots and characters will vary. Check out the American Book Producers Association for more information.
As a writer, you can work diligently to create an exciting story with intriguing characters and unexpected plot twists. Then you get to the end, and it all falls apart. Writing a strong story ending can sometimes be the most challenging part of the story creation process. Next time you are having trouble ending a story, try choosing from one of the following ideas for a memorable ending.
Return to the Beginning
A classic way to end a story, whether it be flash fiction or a full-length novel, is to circle back to the beginning. You can do this by referencing the opening scene or even by repeating the very line the story began with. You might even remind readers of the pervading story theme that was introduced at the beginning. However you choose to do it, returning to the beginning brings the story full circle and gives readers a sense of closure.
Surprise Ending
Surprise endings are always fun. Just when readers think they know how everything will turn out, you hit them with the unexpected. Perhaps the main character is choosing between two options and ends up selecting a third unexpected option. Keep in mind that the twist at the end should still be a reasonable outcome for your story. In other words, the surprise ending should fit the story and not be so far out there that readers are disappointed. The ending should leave readers pleasantly surprised.
Ambiguous Ending
An ambiguous ending is a great way to keep readers thinking about your story long after they have finished reading. An ending that is ambiguous might be interpreted in different ways by each reader. For instance, at the end of the drama miniseries, "The Missing," fans are left wondering if Oliver, the missing boy, is really alive and living in another country or if his father has simply gone mad with determination to find the boy despite evidence that he is no longer alive. Viewers are left to decide what happened.
 Words of Wisdom
Another way to give your readers something to hold onto long after they have finished reading the book is to end the story with words of wisdom. When you give them a nugget of truth, whether about life or themselves, they have something to ponder. Your story will have made them think. Just be sure the wise words you impart relate to your story's theme in some way.
Story writers always look for a way to hook readers right from the beginning. Readers do not want to be disappointed with an unsatisfying ending, though. Give them a good one by using one of the ideas described here.
We experience life through our senses every day. Scents, sights, sounds, and textures surround us all the time. The delicious scent of freshly baked bread fills the air as you pass a bakery. Your skin mercilessly itches with one bite of a mosquito. You perk up at the sound of your own name. Incorporating the five senses into a story is an excellent way to give it greater depth and bring it to life for readers.
Sight
When writing for the senses, many writers gravitate toward sight and easily describe how something looks or what a character sees. Visuals are important; just be sure not to overdo them. Leave a bit to the imagination. Let readers fill in some details on their own. For example, rather than describe every detail of a powerful character's appearance, you might write something like the following:
"The tall, flashy woman confidently strutted past a group of awe-struck boys."
In that sentence, the reader isn't told the color of the woman's hair, how she's dressed, or anything else. She is simply described as tall, flashy, and confident. Readers will form their own image of the woman based on their personal experiences.
Scent
Including references to different scents is another way for readers to more fully experience your story. You can refer to a specific scent, or you can provide a more general description and let readers fill in the blanks. Imagine, right now, a hot pizza pie baking in an authentic brick oven. For anyone who loves pizza, that very thought should be delicious enough all on its own. Some readers might get hungry on the spot just at the mention of it.
Touch
Remember to include touch in your writing, too. It is another opportunity to bring elements of your story to life for readers. Comment on whether a surface is smooth or bumpy, and readers will instantly understand.
Taste
Remember that piping hot pizza? Try describing for the reader how it's topped with gooey melted mozzarella, crispy bacon, and tender mushrooms. You will have their mouths watering. Describing taste is not strictly for food, either. For instance, readers can picture the intensity of a football player being tackled when you mention the taste of dirt in his mouth as he hits the ground.
Sound
Familiar sounds can stir up a range of reactions. A creaking door slowly opening can inflict nervous fear in readers, while jingling sleigh bells often evoke happy childhood memories. Even sounds that are easily summed up in a single word can have a major impact. Boom! Readers immediately hear the word 'boom' as a loud sound when reading. Include sounds in your stories for another layer of depth.
Including the five senses in your stories helps readers immerse themselves in your work. Your story will transform from being simply words on paper to an actual experience. Try it out next time you write.