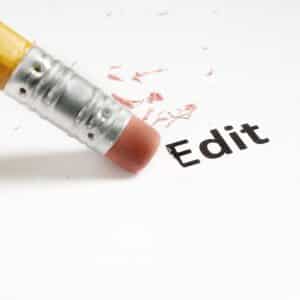 Writers might love writing, but editing is another story. Good editing can elevate a piece of writing from acceptable to outstanding. However, many writers cannot necessarily afford to pay a qualified editor and resort to self-editing instead. Follow these four tips for more effectively editing your own writing to transform it from mediocre to exceptional.
Set Your Writing Down
Give yourself some time away from your finished piece before attempting to edit. Tucking away your newly completed short story, blog post, or other work for a few days allows you to return to the piece with fresh eyes. You will then be more likely to notice mistakes or areas for improvement after taking some time off versus trying to edit immediately after you've finished writing.
Avoid Editing While Writing
Writers can get hung up on a word, sentence, or even paragraph at times. Rather than constantly stopping to change words and rewrite sentences in the middle of a piece you are working on, try to keep moving forward. Save the editing for the end. Editing tends to be more effective when there is a complete draft to work from.
Change the Format
Reading a finished piece of work in a different format than it was written in can make it easier to identify errors. For instance, a work that was typed in a Word document can be converted to PDF format for editing. Reading the piece as a PDF document gives it a different look. The new format can be enough to help you spot problems that might be overlooked if trying to self-edit from the original file the work was created in.
Read Backwards
An almost guaranteed method for seeing your finished work from a fresh perspective is to read it backwards. Start at the end of your piece and read to the beginning. Reading anything backwards is certainly challenging. If you can make it work, though, you will likely catch spelling errors, typos, and other mishaps that can be easily missed when reading through something you are overly familiar with.
The works of even the most accomplished writers can always benefit from a bit of editing. Such writers tend to have access to skilled editors who assist them in putting the finishing touches on their writing. Not everyone can afford the cost of a professional editor. For all the other writers in the world, the self-editing tips above can be an effective (and free!) method for polishing and perfecting one's own writing.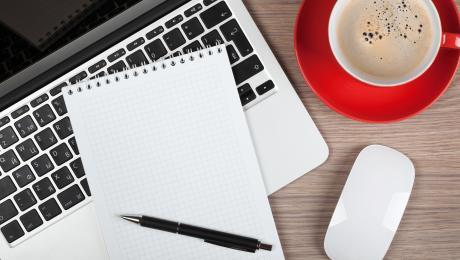 Bloggers have to engage and maintain their readers' attention. A study has found that only 16% of visitors of a website read every word of its content. Evidence from consumer reports, polls, and experiments reveals that computer screens make the content more difficult to read than it would be on printed paper.
A blog writer must craft the content to hold the reader's attention. It is harder for people to read content that winds slowly to its conclusion because reading online content subtly impairs reading comprehension even for higher-literacy readers. Perhaps this is also why online material is less conducive to learning than is content printed on paper.
The following tips will help you to hook your readers and hold their attention:
Write for the Reader You Want to Engage
Are you writing for an educated audience or a wider consumer audience? This makes a difference because the online behavior of higher-literacy readers is unlike that of lower-literacy readers. Lower-literacy readers are not text scanners; while higher-literacy readers scan the text.
Lower-literacy readers read each word, so multi-syllabic words should be avoided to speed the process for them. If they are your intended audience, do not present the material in a style that is too complicated for lower-literacy readers. Dense text loses the attention of such readers as they skip over it to save time and effort.
Grab the Reader's Attention with the First Sentence
The first sentence is critical because it engages the reader while providing some idea of the subject matter at the same time. Consider beginning with a question, a statistic, a quote or use another way to hook the reader.
Do Not Waste Words and Avoid Longwinded Sentences
Use words that most people can understand. Because of the limited attention span of most online readers, a blogger has to focus on getting the point across as quickly as possible. The content needs to be crafted so that every part of the content—from words to punctuation style and arrangement—adds something to the product. Read the content aloud to gauge the pace of the text.
Make Your Text Easily Scannable
Scanning is a technique used by readers to make the content less tiring to read.
Research how formatting, lists, headings and sub-headings, and other techniques are used to make the text more scannable. Focus on making it easier for readers to remember the content. 
Readers reward bloggers who write unique, engaging, and informative content. Keep in mind that according to the U.S. Department of Education 43% of the population has a low literacy level. Present your content in a way that engages both higher-literacy and lower-literacy readers, if you are writing for a general audience.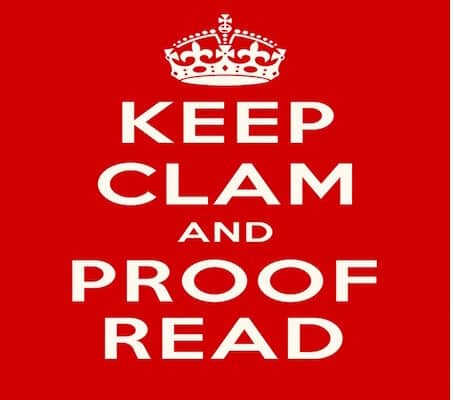 Writers are communicators who have the time to craft their message. Yet, no matter how many times they go through their work after they finish writing, they miss typos and other mistakes. In the era of speedier production and widespread Internet usage, typos have become more common. The results may be affecting other modes of communication as well, because typos have become more acceptable, according to the Forbes magazine article, Fall Of The Grammar Snobs: How Typos Became Okay.
Publications are churning out work so quickly that proofreading has suffered. Even the New York Times and other well-known newspapers have not escaped publishing glaring typos. While established names and informal social media communications do not suffer monetary harm, eliminating noticeable mistakes is crucial for many businesses.
Typos Cause Online Businesses to Lose Sales
In the article, Spelling mistakes 'cost millions' in lost online sales, the BBC reported that Charles Duncombe, an online entrepreneur, said that an analysis of website figures revealed that even one spelling mistake reduces online sales by half. Spelling is important for the credibility of a website, and online businesses, he said, have about six seconds to capture a potential customer's attention and trust.
Customers who are concerned about credibility are most prone to being put off by spelling errors. As more businesses go online, the importance of the accuracy of website content cannot be underestimated. However, it is not only online businesses that suffer from such errors. A Daily News article titled, New York suffers in an era of error: Typos in signs are a scourge of the city, pointed out that spelling errors are widespread in New York and elsewhere. Such errors can make things worse, as these flaws have a viral effect.
There is a Scientific Reason Writers Miss Typos
Tom Stafford, a psychologist at the University of Sheffield in U.K., said in the Wired article, What's Up With That: Why It's So Hard to Catch Your Own Typos, that when writers proofread their own work, their eyes skim over errors because their mind gets in the way and makes the eyes miss what is actually there. Because writers know what they intend to convey, their eyes read one thing, but their brains translates it into what it should be. Hence, even experienced columnists and journalists are prone to such errors.
The Public Editor of the Toronto Star said, in the article titled, Typos won't go away, no matter how we try: Public Editor, that he was also prone to such errors because he is a speed-reader and he uses a two-finger typing style.
Even though familiarity trips up many writers, they can help proofreaders and editors by reading over their content slowly and by spell checking and grammar checking their work prior to submitting it for publication. People who write frequently have used various tricks to reduce the amount of errors they make, such as reading their text backwards. Nonetheless, proofreaders and editors are more necessary today because of the new dynamics of communication in our era.